Harnessing the Power of Data Analytics for Manufacturing
Understand and anticipate customer needs before they arise. And when that happens, you'll start seeing some powerful results.
As an expert in the manufacturing and distribution industry, you're playing the world's longest game of chess. Your job is all about staying one step ahead of the competition and getting the right product to the market at the right price — and at the right time. When you're constantly looking for new ways to delight clients and engage prospects, that task isn't always an easy one. 
Just like the queen is the most powerful piece on the chessboard, data is about to become the most powerful tool in your marketing arsenal; and by data, we mean manufacturing analytics. Learn how you can gain powerful insights into your customers' needs and get you one step closer to a checkmate.
 
Data analysis within the manufacturing industry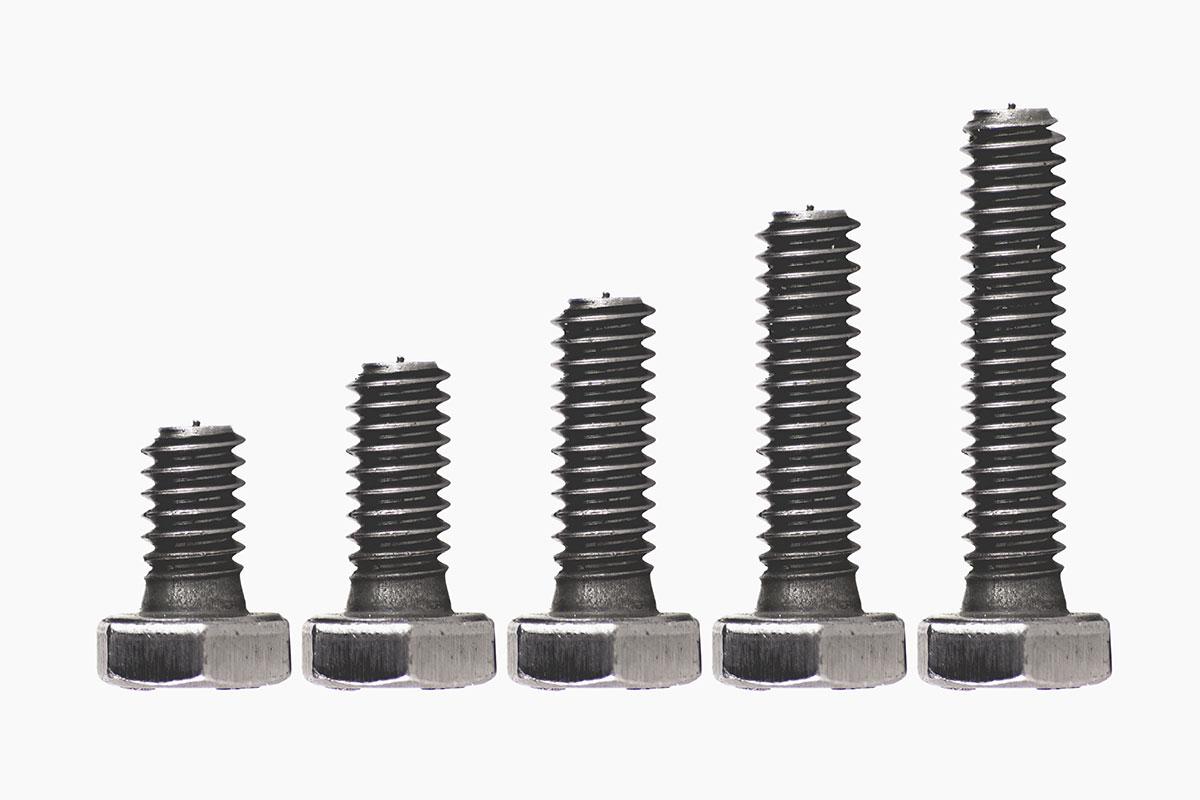 More than three-fourths (77%) of business-to-business (B2B) sales and marketing professionals believe personalized marketing experiences make for better customer relationships, according to Fulloze, a leading martech company. Yet less than half of B2B marketers feel as though their strategy reflects their clients needs — so why is there this disconnect? There's a lot going on behind the scenes, but we'll get to that shortly. 
For now, let's focus on your team. You're well on your way to becoming an all-star manufacturing marketer with the powerful combination of data science and advanced analytics on your side.
As a manufacturer, your organization is constantly developing and tweaking the next-best version of your products, however, being product-first is no longer a differentiator. You're facing some major technological disruptions and a shifting competitive landscape.
Consider your own shopping habits: is a good product enough to get your attention these days? You appreciate when ads are personalized to your needs, whereas an email that's totally irrelevant to you gets sent straight to spam.
Why should we treat B2B customers any differently?
Manufacturing analytics will help your team tap into big data and break down past customer behaviors. They empower you to understand and anticipate customer needs before they arise. And when that happens, you'll start seeing some powerful results including:
Optimized lead conversion: By pairing current and prospective customer data, your team can better identify potential prospects. Then, apply predictive analytics to determine which channels and assets they'll respond best to.

Higher return on investment: When your team is able narrow your focus and find the most valuable markets and accounts, you can better allocate resources and maximize your marketing efforts.

Enhanced customer experience: Foster stronger relationships with your clients. Provide them with the services and support they need before they think to ask for it.
With these results, data can be the secret to unlocking a better bottom line, all while creating a personalized B2B experience that can go toe-to-toe with the best retail has to offer.

 
The power of predictive analytics
Let's unpack some ways leaders in the manufacturing market are already putting data to work:
 
1. Getting clear insight into the buyer's journey
Customer behaviors are evolving faster than ever. Some traditional tactics that manufacturing marketers used to rely on — think cold calling, mailers or even Yellow Pages ads — have become a thing of the past. So how can your team figure out what works best, versus what you can shelve?
You've probably already guessed it: data. As your team starts to analyze information from every touchpoint, you'll start getting the answers to questions including: 
Which campaigns do customers identify with the most?

Are there certain channels that drive higher engagement than others?

How many touchpoints does the average prospect engage?

At which moments in their journey do customers respond best?
With these answers, you can begin to refine your strategy so that it better aligns with predicted customer behaviors.
 
2. Generating actionable insights 
Social monitoring software will play a major part in capturing customer sentiment and understanding which parts of the customer experience are working and — maybe more importantly — which aren't.
Using visualization tools and predictive models, your team can start to map out the most impactful instances across the customer experience. This includes moments of delight and even friction points that could push a long-term customer toward churn. When you no longer have to manually weed through the data to find these insights, your team can put more time and energy toward innovative solutions.
 
3. Demand forecasting and proactive outreach
Within the manufacturing sector, big data is already being used to predict and manage inventory needs as they relate to potential disruptions in the supply chain. However, saying that this is all data is good for would be short selling both it and your team.
It's true that analytics is key to predicting market trends. and how they'll influence customer demand. They also play a role in proactive outreach, shaping your marketing strategy. Knowing a change is coming, you can put yourself in front of current customers ahead of time and communicate how you can help. 
Not only does this keep you top of mind, it establishes trust and helps you to foster long-lasting relationships over time. Plus, if you know additional inventory is on its way, you can reach out to prospects and similarly offer your support. 
Although data offers some serious value, there are a few obstacles to overcome before you can power your manufacturing business with analytics.
The challenges your manufacturing company may face
You officially understand the power of data. Now let's go over what it will take to start unlocking those benefits. 
Step one: overcoming data silos by establishing a single source of truth. 
A single source of truth is the concept of aggregating data from all systems within your organization to a single location. Without it, your data is stuck in silos. Each department operates independently, rather than approaching business with an organization-wide strategy. 
When all touchpoints, engagements and other marketing data is collected in one system that bridges departments, marketing leaders can make data-driven decisions based on a global view of the business as a whole, rather than from incomplete and siloed sources.
As you work to establish a single source of truth, consider the following tactics:
Select your sources: Take a step back and ask yourself which goals you want to achieve through data. With that answer, you can identify which touchpoints will be most likely to provide the information you're looking for and should feed into your database.

Take a people-first approach: Your data strategy starts and ends with your end users. Communicate the impact of data and the value it has across each team's day-to-day responsibilities.

Consolidate your software: Do you have an organization-wide policy when it comes to purchasing technology? If not, each team may be operating off of different data sets rather than sharing and driving valuable insights from the same information. 
Once you've created a single source of truth that your entire organization operates off of, it's time to tackle the next challenge: implementing a company-wide data cleansing strategy. Your data sets are only as valuable as the information being put into them. If data is inaccurate, irrelevant or out-of-date, you can guess what that means for your analytics.
Every team's data cleansing strategy will look different depending on the type of information you're managing and the systems you're using. However, by taking the time to map out important considerations like which stakeholders can edit data as well as how often you need to audit your database, you'll be well on your way to a healthier digital environment and a stronger bottom line.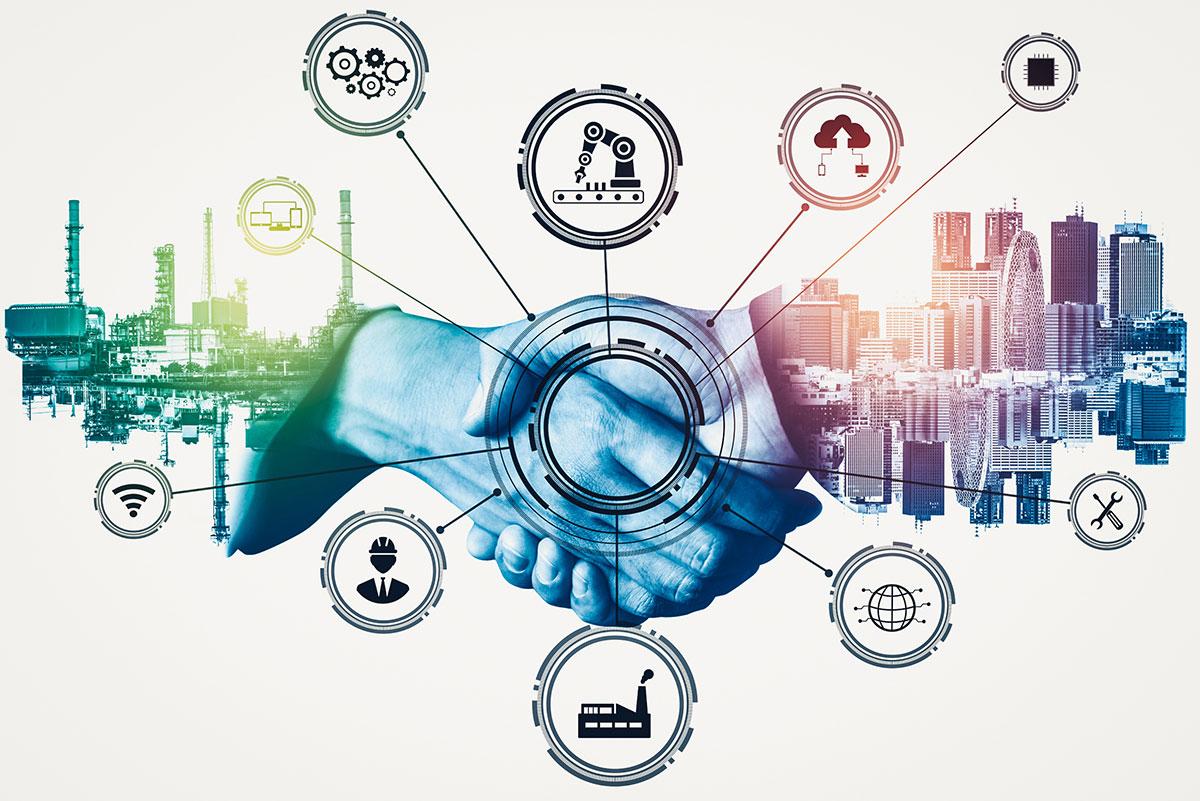 How to begin improving manufacturing operations through data
Overhauling your entire approach to data can quickly become an overwhelming prospect for even the most experienced marketers. We'll let you in on a secret though: you don't have to go it alone.
The goal of data analytics is to inspire innovation throughout your organization through the use of tools like machine learning and artificial intelligence. However, if you find yourself spending more time shopping for software and trying to sort through your existing data environments, reaching that point will prove to be difficult.
Instead, consider partnering with a digital consultant. Together, you can work to map out the best course for your organization, answering important questions such as:
Is your current data environment healthy? If your databases are directly supporting your team in your pursuit of your strategic goals, your partner can help you to implement a master data management strategy so that you can start seeing the results you want. 
Do you already have the right tools? For many teams, it's not about the software you own but how it's being used. A consultant will support your organization by auditing your existing technologies to determine the value of each and where you may be able to save.
What support do your end users need? It may betraining your team on best data practices or providing a crash course on your new analytics approach, or something else. It's important to remember that your people come first. Empowering them to make the most of your chosen technology is key to success.
There's no one-size-fits-all when it comes to implementing your data strategy. The right partner will work with your team to determine what makes the most sense for your manufacturing company and how you can start getting a higher return on your marketing technology investments. 

 
Kicking off your data-driven manufacturing strategy
Within the world of manufacturing, you have a lot of pieces to juggle. As your partner in all things data, GeekHive is here to help you manage it all like a pro.
From creating and implementing a data management strategy to finding the right tools for your organization, our end-to-end services can help ensure your data is hard at work. You already have the products and processes you need to stay ahead of the competition — all that's left is empowering your marketing team with advanced personalization and data analytics.
Schedule a call with us today and together we'll create a data strategy that supports your organization all while delighting your customers.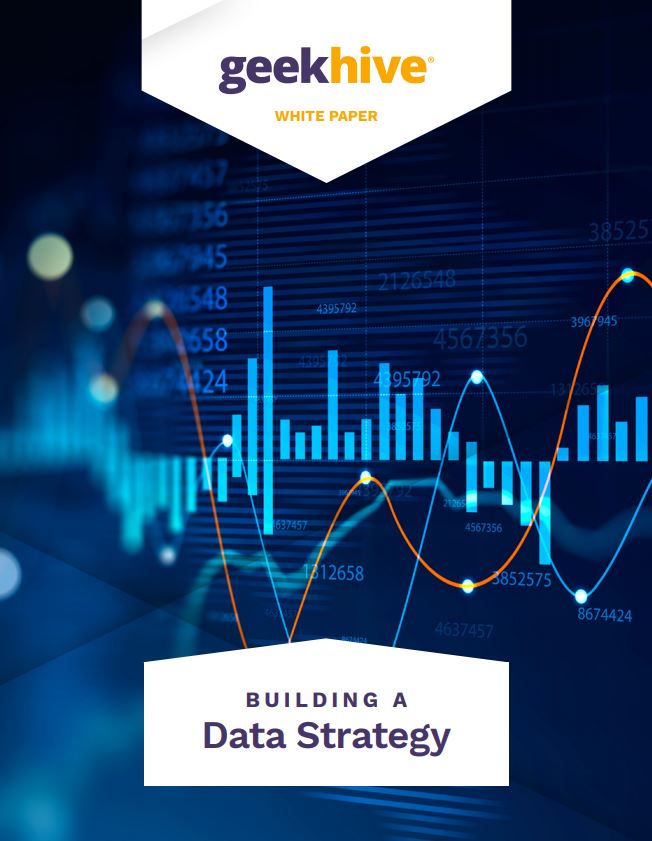 White Paper: Building A Data Strategy
Thoughtful consideration of how data strategy aligns with business, marketing and technology goals is key to making it work for you. Strategy is about exploring opportunities, and then breaking them down into more manageable pieces. Applying people, processes, and technologies to those possibilities makes them come to life.