Building an Effective Data Strategy
Unlock Valuable Insights About Your Customers
In partnership with Google News Initiatives, Deloitte surveyed 50 leading news and media companies in 16 countries and found that only 9% of those surveyed believe they're getting closer to any form of data maturity.
Being part of that 9% starts with a data strategy that's carefully considered and communicated to everyone in your organization. Thoughtful consideration of how data strategy aligns with business, marketing, and technology goals is key to making it work for you.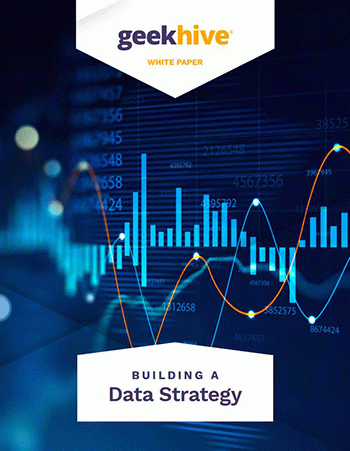 About GeekHive
We are a Marketing Technology Consultancy focused on helping our clients get more out of their marketing technology investments. We connect your brand, your technology, and your customers through transformative solutions driven by your business objectives.