Unlocking the Benefits of Good Data
Learn about the benefits of good data and how your organization can start uncovering actionable insights.
Good data is good, but you've probably already guessed that much. But what does that really mean in the context of your business? And, maybe more importantly, how can you start weeding out the bad so you can start redefining your customer experience?
We're glad you asked. Let's get into it.
What is good business data?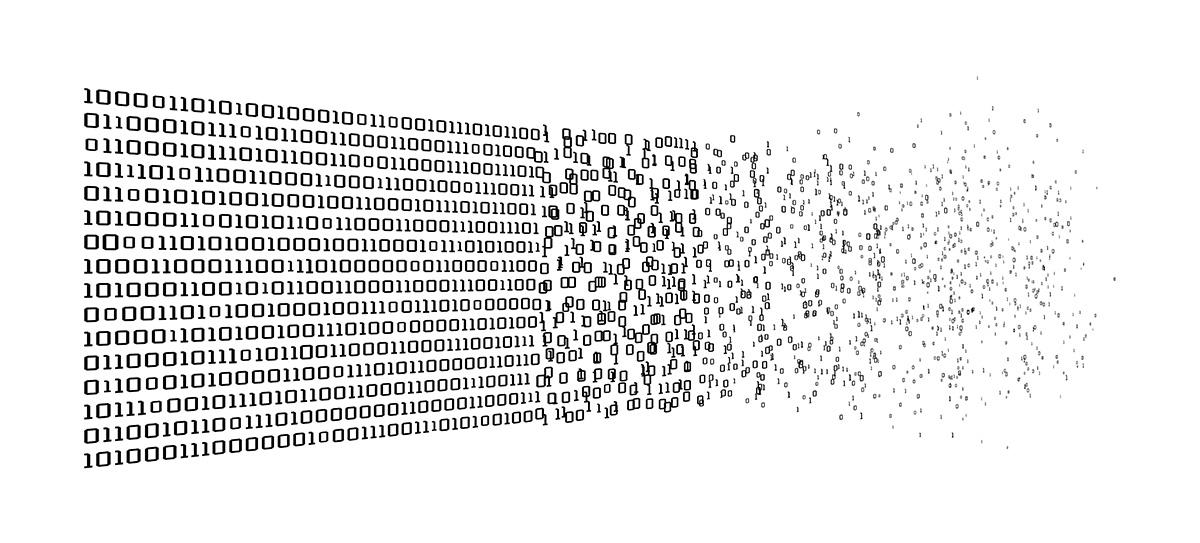 If you round up a team of 10 top marketers, you're likely going to get varying definitions of what good data actually looks like. And that's okay. Data is considered high quality so long as it works for its intended purpose in operations, decision making and planning. 
Translation? If data is helping you to achieve your strategic goals, it's good.
We know that definition is a bit subjective for our number-loving folks out there. Although data will need to shapeshift depending on the purpose it has, there are a few measurable traits across every industry that you'll want to look for:
Accurate: Is the information correct and up-to-date? If not, you'll need to determine how you can access more accurate data.

Relevant: Does your data directly tie in to one of your strategic goals or is it just taking up space?

Consistent: Does each piece of information in your database follow the same format? Inconsistent entries can make it that much more difficult for teams to track down what they're looking for.

Accessible: Can stakeholders who need to access data with ease or are they spending valuable time wrangling information?
While these aren't the only characteristics of good data, they do cover some of the most important bases. Any data that doesn't check these can be labeled as "bad" — something that comes at a high cost. Organizations have reported that poor data quality is responsible for an average of $15 million per year in losses according to research from Gartner. Once you've begun your journey toward a modern data environment, your organization will be well on its way to unlocking some powerful benefits — and a healthier bottom line.
How data can lead to better decisions and other advantages
Data touches every stage of the buyer experience. From a salesperson looking up a prospect in a database only to see a half-filled form to a long-time customer looking to pick back up on an incomplete purchase, your data is hard at work. What happens when all of that data is good? Well, you'll start seeing some major business improvements, including: 
Data-driven decision making: By combining the expertise of your team with predictive analytics, you can start making decisions based on well-informed analysis of what happened in the past and what's most likely to occur.

Lower costs: When you approach data with a refined strategy, you can begin weeding out anything that doesn't help your organization grow, reducing the strain on your resources.

Increased innovation: By ensuring your data set is accurate, up-to-date and relevant, your team members can spend less time chasing down the numbers and more time figuring out new ways to delight your customers.
The path to a mature data environment — and unlocking all of these benefits — will look a little different for every organization. Depending on where your current database stands, there may be a bit more legwork required in the early stages.
Challenges to overcome on the path to high quality data
Okay, data is some powerful stuff. So what will you and your team of marketing pros have to overcome before you can start putting yours to good use? Well, no matter what insights you're looking to uncover, there are some widespread challenges your team will want to take head on:
 
Reigning in your technology
If your data doesn't work for you, it may just be working against you. To begin, you'll need to address any existing issues within your current operations by:
Mapping your data's journey: From the initial touchpoint to the business operation it influences, map out how each piece of data travels through your organization. With this insight, you can prioritize your data initiatives by what will make the biggest impact.

Auditing your systems: Redundancies most often occur when moving from one system to the next. As you update your data environment, take the time to identify and remove any databases in your network you no longer plan to update or use.

Removing silos: Every organizational stakeholder should be working off the same database. Otherwise, one business unit may have the most up-to-date information, while the other is still working off last year's news. Define how data is used and ensure end users can access a single source of truth.
 
Creating a data-driven culture
It's happened to the best of us: One second you're filling out a new entry in your database, the next a time-sensitive email has taken priority. Suddenly, that half-completed new customer profile becomes an after-lunch problem that eventually falls off the radar. You can overcome this by:
Appointing a data manager: Given how important your data is, having a dedicated data manager may just be the best strategy. Plus, having them add, edit and audit entries as needed can give some time back to your team members while minimizing potential issues.

Taking an organization-wide stance: Educate end users on the importance of maintaining proper data hygiene and its direct impact on their day-to-day job function.

Establishing proper guidelines: Sometimes, data quality problems arise simply because the policy wasn't clear. Any individual who inputs or uses data should have a clear understanding of your governance guidelines — we'll get into that shortly.
By anticipating and addressing these problems in advance, your team will be in an even better position to kick off your data cleansing efforts.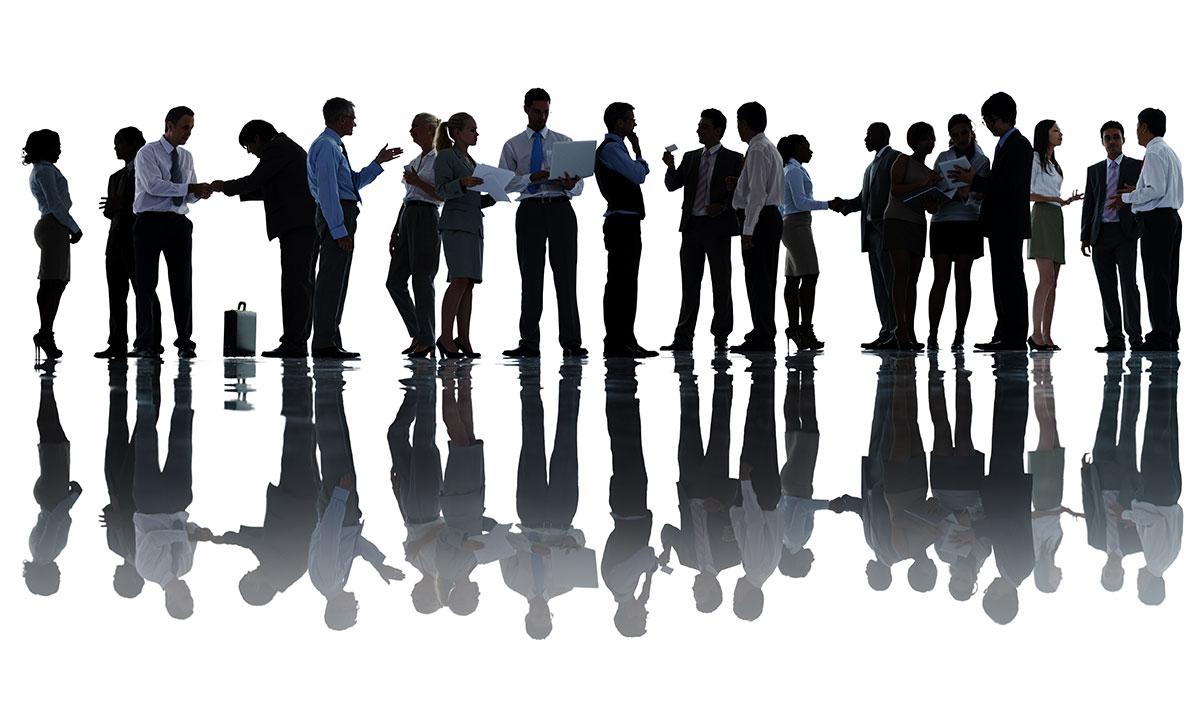 Where to begin your digital transformation
You know what good data looks like, the benefits it offers and the challenges you'll face. Now, you're ready to start your journey. 
Well, almost ready.
There's no perfect strategy when it comes to to refining your data and existing technologies, but there are several different tactics you can use to help you accomplish your goals:
Establish governance policy: Armed with a master data management is a technology-enabled strategy, each of your end users can come to ensure the uniformity, accuracy and accountability of every piece of information in your data environment.

Leverage (the right) technology: Once you've cleansed your existing data environment, there are several digital tools you can use to automatically audit and flag any potential issues down the road. This will take the lift off of your team while also ensuring all your hard work wasn't in vain.

Partner with a pro: We know we just covered a lot of ground. Working with a digital marketing consultant can help you to generate an effective data cleansing strategy that leads to the results and revenue you're looking for.
The most important thing to remember as you begin your digital transformation is to give it time. Making sweeping changes all at once will only serve to overwhelm your end users. Instead, take it gradually, and always take the time to understand how your efforts tie back into your ultimate strategic goal.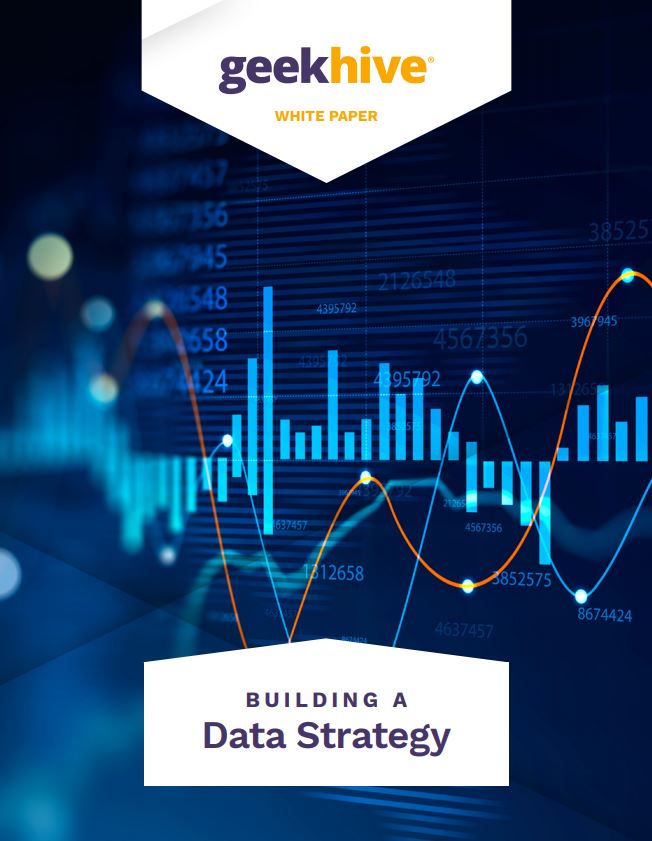 White Paper: Building A Data Strategy
Thoughtful consideration of how data strategy aligns with business, marketing and technology goals is key to making it work for you. Strategy is about exploring opportunities, and then breaking them down into more manageable pieces. Applying people, processes, and technologies to those possibilities makes them come to life.

 
Getting starting with your data management strategy
Done right, data can empower your team to run real-time, predictive analytics, staying one step ahead of your competitors as well as consumers' needs. Other (not-so-great) data will just eat away at your valuable time and resources. With the team at GeekHive on your side, we'll help ensure you fall into that first category.
Together, we'll work to understand where your current data environment stands and where it needs to be to start fueling your business with actionable insights. Ready to get started? Schedule a call with us today and together we'll create a data strategy that supports your team and your customers.