What is Drupal? Everything you need to know
Learn how your team can leverage this popular open source content management system to simplify your marketing strategy.
For marketers, hearing about another software that promises to revolutionize the way your team works is exhausting. We get it. By the time you look into one solution, another has already appeared on the market.
Let us introduce you to the last content management system you'll ever need to learn about: Drupal.
As a CMS, the platform offers so much more than just content management. From creating an end-to-end digital journey to optimizing and refining your data analytics, Drupal will help your team develop a digital marketing strategy that drives meaningful results.

 
Using Drupal as your content management system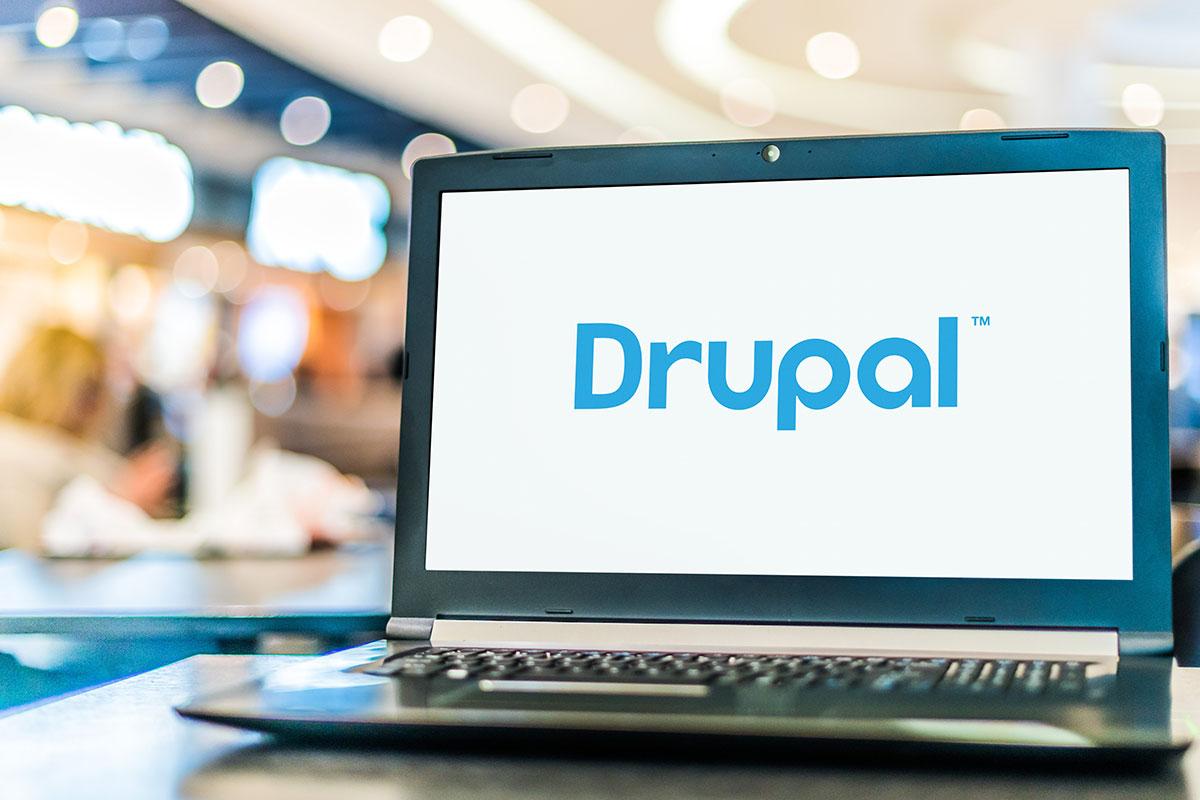 Drupal's functionality empowers users to create, edit and publish content and other marketing assets from a single platform. When your content is stored in a single place, it makes it easier for your team as well as other customer-facing departments (here's looking at you, service and sales) to pull up existing assets with just a click of a button.
The bottom line: No more digging through files buried in folders upon folders only to realize you don't have access to what you are looking for.
As your team works to create more meaningful and relevant content for your customers, some of the features provided by Drupal that will help you get there include:
Workflows and reporting: Getting the right message out at the right time is key to successfully engaging your target audience. With visibility into where a piece is and when it's needed by, you can rest assured that deadlines are being hit.

Role-based access: Every team should be able to view content in real time, but, everyone doesn't need editing access. Mistakes happen, and no one wants to see a major project go through with an accidental change. Set permissions by role to add an extra layer of confidence.

Scalability: As your organization grows, Drupal will help you scale your content to match the needs of your expanding customer base. 

Get ahead of content: Create your very own publishing calendar and automatically schedule posts with the Scheduler module.

Categorize assets: Easily categorize, find and sort content on your website using taxonomy terms.
When your team doesn't have to chase down content, they'll be free to spend their time on more valuable work —like creating your next revenue-driving marketing campaign.

 
Joining the Drupal community
Thousands of organizations around the world are using Drupal to power their digital experience. The flexible nature of the platform makes it appealing to organizations of all types, however there are some shared characteristics across the board:
Security minded: Drupal not only offers roles and permissions settings, but it also has a dedicated security team that helps keep customers safe from potential breaches. For organizations in healthcare, education and the public sector, this can be especially useful.
Customer-first culture: If you're looking to drive a digital transformation that puts your customers at the front of your processes, Drupal is the tool to get you there.
Omnichannel strategy: The high degree of customization that Drupal offers makes it a more complex option than others in the market, but this also means teams can create an integrated experience across all of their touchpoints.

Drupal also integrates with the following solutions:

Still with us? Then Drupal just might be the right solution for your team.

 
Creating a digital experience with Drupal: Pros and cons
Not completely sure about Drupal just yet? That's OK too. Let's dig into some of the major pros and cons associated with the platform:
Complex customization: We've all heard that with great power comes great responsibility, and Drupal is no exception. The software offers endless possibilities for marketers, which can make getting your site up and running pretty complicated. Working with a third-party developer will help simplify your Drupal project, but we'll get into that shortly.
Long-term strategy: If you're moving with a phased approach to your digital transformation, Drupal can help you take the next step. If you're just starting out or are looking to get your website up as soon as possible, a more simple CMS platform may be suited for your needs.
Open source: Because it's an open source software, Drupal users can add or remove modules (feature-specific plugins) to their hearts' content. Because most Drupal websites are custom-coded and leverage several extensions at once, getting your site down to a science will require some back-end development work.
With all of that said, we know Drupal can seem a little overwhelming. However, the right technology partner will help simplify the process for you.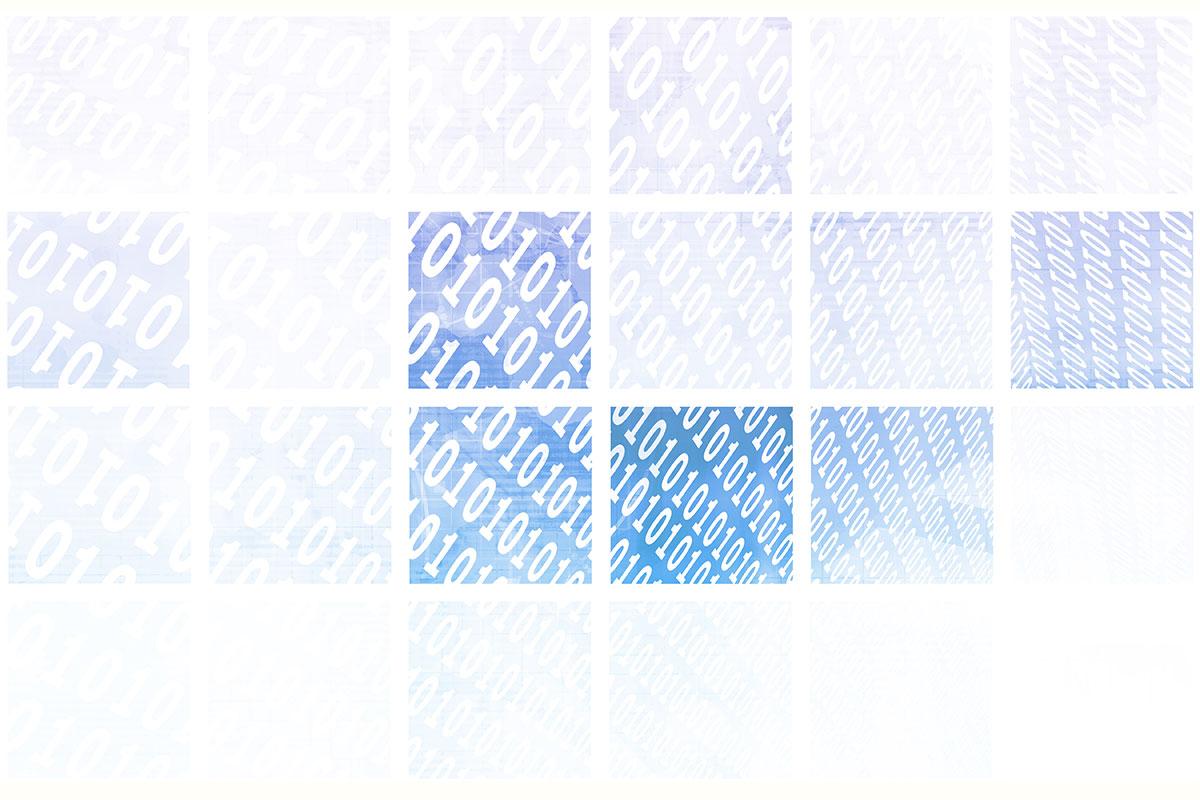 Building and operating your Drupal site
You're in the market for a CMS to reduce marketing's manual lift —not double it. If your team doesn't have prior experience, a third-party Drupal developer or technology partner will help ensure it's set up the right way so that you can get the most out of your investment.
While Drupal experts all offer different solutions, you can customize their services to fit your organization's unique needs:
Strategy: Your web consultant will work with you to understand where your organization wants to be in the long term. Together, you'll develop your Drupal website, identifying the features and solutions that make the most sense for your marketing strategy.
Integration and implementation: A seamless rollout will ensure that both internal and external users don't experience a gap in service while you make the switch to Drupal.
Maintenance and upgrades: If you run into any issues with your website or need some support moving to the latest Drupal version, your partner will work with you to ensure all of your content remains visible in the meantime. 
The hardest part of building a website with Drupal is setting it up. Once you've passed that stage, the intuitive user interface will make it easy for your team to leverage it for your content strategy and all of your other marketing initiatives.
Getting started with Drupal
As an open source CMS, Drupal offers organizations like your own the flexibility and customization to create personalization customer experience from start to finish. 
Like any software, having a data-driven approach to implementation is key to getting your full investment from Drupal. However, once you have your strategy down to a science, you'll be well on your way to meaningful customer interactions that drive conversion and revenue. 
At GeekHive, we can help. We've been a Drupal partner for over 10 years, and together we can create a seamless digital experience that helps you move at the speed of your customers.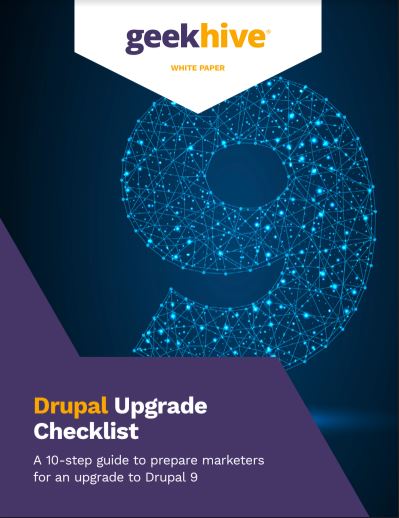 CTA - Whitepaper - Drupal Upgrade Checklist
Now that Drupal 9 is on the market and earlier versions of the platform are retiring, it's time to plan your next Drupal CMS upgrade. Set your marketing team up for success with our Drupal Upgrade Checklist. This 10-step guide includes practical considerations, reflective questions and action items that will deliver a smooth and stress-free Drupal 9 upgrade for your business.