How do I keep up with my competitors?

Buckeye Broadband
A regional high-speed internet, cable TV, and phone service provider, Buckeye Broadband has a wide range of customers, each with their own digital-first demands. Intent on satisfying customers and keeping pace with the giants of the telecommunications industry, Buckeye Broadband sought the opportunity to upgrade its website and integrate a state-of-the-art billing system within its marketing technology stack. Our team recommended Drupal as a future-ready and flexible CMS that could bring Buckeye Broadband up to speed with its customers and increase the company's competitive edge. 

Challenge
While the company had been interested in upgrading to a newer version of Magento, the platform was being used beyond its eCommerce capabilities as a stand-in CMS. In order to orchestrate a streamlined customer experience across multiple digital touchpoints, Buckeye Broadband required the full-fledged content management capabilities of an enterprise CMS platform. 
Buckeye Broadband was also looking to change its billing system to CSG, a cloud-based proprietary billing platform used by many major cable and broadcasting companies. To properly integrate the third-party billing platform within the Buckeye Broadband technology stack, the company needed technical implementation support as well as strategic guidance with developing the customer experience and handling the migration of content and data.
Strategy
During the discovery phase of the engagement, our team conducted a content management system evaluation to survey the existing technology systems in use and to pair them against the objectives set forth by the company. While Buckeye Broadband had attempted to utilize Magento as its primary marketing technology platform, the strength of Magento resides in its eCommerce features and capabilities. Therefore, our consultants recommended Drupal 8 as a preferred CMS solution for Buckeye Broadband that could better serve the needs of the company while meeting the demands of its customers.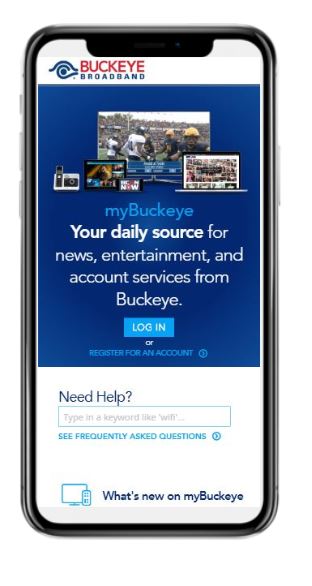 We decided to build a progressively decoupled CMS on the Drupal 8 platform. By taking this type of approach, Buckeye Broadband would be able to keep the checkout process separate from the editorial workflow of the content management system, yet all part of the same digital experience from the eyes of the customer. Our strategy consultants also suggested leveraging Google Analytics Enhanced Ecommerce to obtain insights into customer drop-off/engagement, conversion tracking, and visualization into the buyer's journey.
Solution
Our Drupal experts helped Buckeye Broadband take advantage of several new features within Drupal 8 to simplify website management, improve the content editing experience, and maximize utilization of the platform. We implemented Layout Builder to give Buckeye Broadband employees a real-time visualization of each web page as it is created during draft mode. This page-building module also includes drag-and-drop functionality so that these users could easily move and rearrange components prior to publishing a web page. We also created a wide selection of reusable components that could be used throughout the website for various purposes, and even across multiple websites if ever needed. 
Following best practices for Drupal 8 implementation, we employed our open-source development skills to create a solid and scalable digital framework that will be compatible with Drupal 9 when the company next upgrades. Our developers built the Buckeye Broadband website in such a way that future Drupal CMS upgrades would be a light lift and smooth process for their team.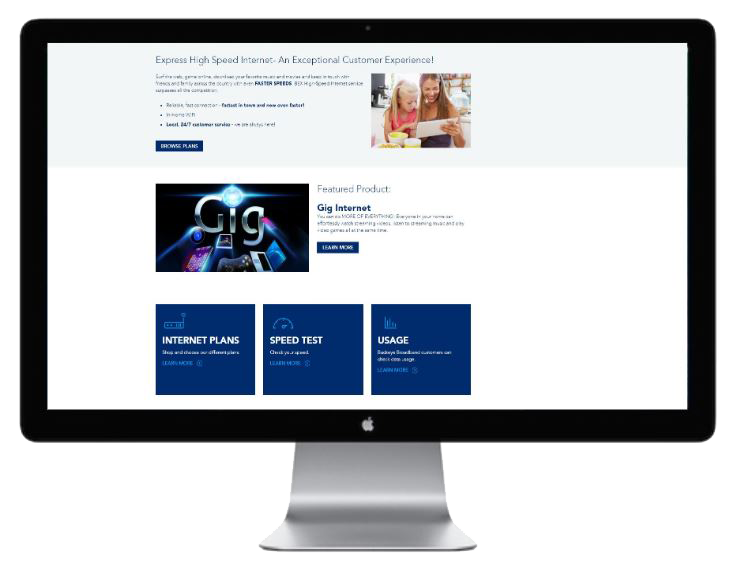 As part of our solution, we facilitated the company's transition to Pantheon. Pantheon is a WebOps platform that facilitates collaboration and encourages automation of operations, to improve the productivity of web teams. Now, Buckeye Broadband no longer needs to manage website deployments or handle security patches internally. By partnering with Pantheon Buckeye Broadband is able to experience a more secure and reliable website with increased site speed.
Once Drupal 8 was securely implemented and supported, our team built a front-end Javascript solution to connect the new Buckeye Broadband proprietary billing system with Drupal CMS through API integration. Using React.js technology, we were able to create a customer checkout flow that integrated the e-commerce and content management platforms for a seamless and streamlined customer experience. By adding Google Analytics Enhanced ECommerce as a data visualization and reporting tool, Buckeye Broadband could more deeply integrate its Ecommerce and CMS platforms together for greater data insights and a more holistic view of the customer journey.
Results
Drupal CMS Upgrade
Integration of Proprietary Billing System
Secure Framework to Support Drupal 9
Faster Website Speed & Performance
Streamlined CX and Buyer Journey
Improved Content Editing Experience
Enhanced eCommerce Conversion Tracking