The Importance of Updating Your Digital Marketing Technology
By staying on top of trends and updating your digital marketing technology, your team will be able to better meet customers' needs.
Just like that forgotten bag of lettuce in the back of your fridge, your marketing technology can (and will) go stale. If too much time has passed since your last upgrade, you may be missing out on opportunities to reach your customers in ways that are meaningful and relevant to them. 
By approaching marketing technology through the lens of your digital marketing strategy, you can build a stack that's easy to use and even easier to update.

Breaking down the marketing technology landscape
There's a lot of software out there. In fact, it's easy for even the most experienced marketers to get overwhelmed when looking for new tech — like going to the store for a single item and leaving with a full cart. 
Fortunately, there's no need for you to roll up your sleeves and start researching every individual option (we know you were totally excited to do that). Before we go any further into what you will want to consider, let's break down some of the terms you're about to become an expert in:
• Digital marketing: This includes any and all marketing efforts that use an electronic device or the internet. Basically, if it's not a printed ad, it's considered digital marketing.
• Marketing technology: Any tool, app or software you use to make managing all of your online outreach less complicated is a form of marketing tech. You'll often hear this phrase shortened to "martech."
• A martech stack: All of that technology you're using? That's your martech stack. 
We could talk about the benefits of leveraging martech until the end of time, but that wouldn't be a good use of your time. All you need to know is that the right tech stack will help your marketing team effectively create, execute and measure the success of your work.
With technology on your side, you can spend less time managing campaigns and focusing on other traditional marketing pain points and more time figuring out the best way to wow your customers.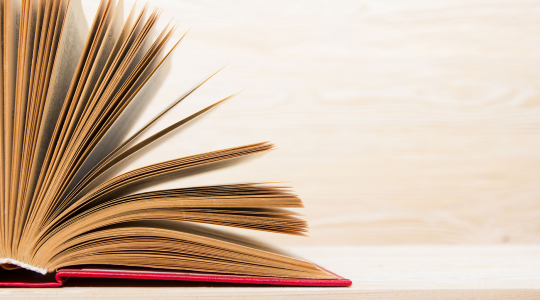 Houghton Mifflin Harcourt
This publishing powerhouse needed to better reach its customer base through marketing technology.
See The Case Study
Building your marketing stack for the future
Faster speeds, integration opportunities, more advanced capabilities — upgrading your martech can ensure your digital strategy is ready to face the evolving needs of your customers. 
The best marketing technology stack is the one that aligns with your team's unique needs, addressing any bottlenecks so you're better equipped to hit your marketing goals. Oracle outlined some of the most important building blocks depending on which growth strategy you're planning on using:
• Lead generation: If your mission is to get more leads, focus on the tools that help build trust and generate traffic. This includes SEO and SEM support, interactive content development and analytics tools to gauge success. 
• Journey-based: As you refine the customer journey, your goals will be to build brand awareness, boost acquisition and retain customers. Your technology should support each of these initiatives, providing insights using artificial intelligence and predictive analytics. Your content marketing strategy — including white papers, blogs and social media platforms — will do a lot of the heavy lifting here.
• Platform-based: If you're working on a smaller budget, focus on maintaining a leaner tool kit. Look for solutions that help you tackle several things at once while also offering marketing automation features that will make it easy to scale as you grow.
Just remember, no matter which martech you use, it should work for your team and make it easier to connect with your customers. 
Refining the customer journey
Although each piece of your martech will be valuable in the long run, there's no need to completely overhaul your systems all at once. Start with a more centralized piece of your stack, such as your content management system (CMS).
Think of your CMS as the heart of your tech stack: It's the tool that directly connects your content with your customers. IDC identified five key characteristics to look for in an effective CMS, including:
• Cross-channel pushing: Essential to the omnichannel experience, your CMS should allow you to seamlessly share a message across all of your digital channels.
• Usability: If your platform isn't user-friendly, it's not going to help your team make their job easier.
• Flexibility: The best systems are those that allow your team plenty of flexibility in developing content.
• Extensibility: As you grow, your CMS should scale alongside your team and change with your evolving marketing tactics.
• Integration: The right CMS will use AI to generate deep insights across every marketing channel, creating opportunities for better personalization and a refined customer journey. 
Check out more of our work here.
A solid digital strategy starts with having a reliable CMS. With the combination of the right tools and processes, you'll be set to deliver a high-quality experience to your customers and your prospects.
Auditing your current marketing operations
At this point, you probably think you're ready to rebuild your martech stack and start anew.
Not so fast!
Let's consider the possibilities with the technology you already have.
Your tech is only as powerful as the strategy driving it. Before you begin to look into a new system, it's important to identify low-performing software and opportunities to improve so that you can make the right changes.
To achieve the customer outcomes you hope to deliver, you need to view your marketing technology ecosystem as a whole rather than individual parts. For every piece of software you use, you want to be able to answer each of the following questions:
• What feature or features does this technology deliver?
• How do these features create value for my organization?
• Does that value drive my desired outcomes?
Once you find where you can improve your tech stack, the hard part is over. From there, identify the tools that directly align with your business objectives so you can begin increasing the return on your technology investments.
Getting your tech stack in order
By routinely updating your martech and showing your team how to effectively use the software, you can transform the way your company engages with customers and reach new prospects.
It's important to remember you don't have to go on your digital marketing journey alone. At GeekHive, our team will work with you to assess your marketing efforts and find areas where technology could give you an extra boost.
Schedule a call and we'll get started wowing your customers, together.