How do I support the needs of my B2B customers?

Cynosure
A leading developer and manufacturer of aesthetic medical treatment systems, Cynosure wanted to support its B2B customer base by building the next generation of its marketing portal: Amplified Marketing Practice Support (AMPS) 2.0. In a truly collaborative effort, Cynosure partnered with our technical experts at GeekHive along with branding agency Cramer to improve the design and usability of its customer portal. Our website development team led the marketing technology strategy and implementation aspects of the engagement to enable the customer-centric vision that Cynosure had in mind for its portal.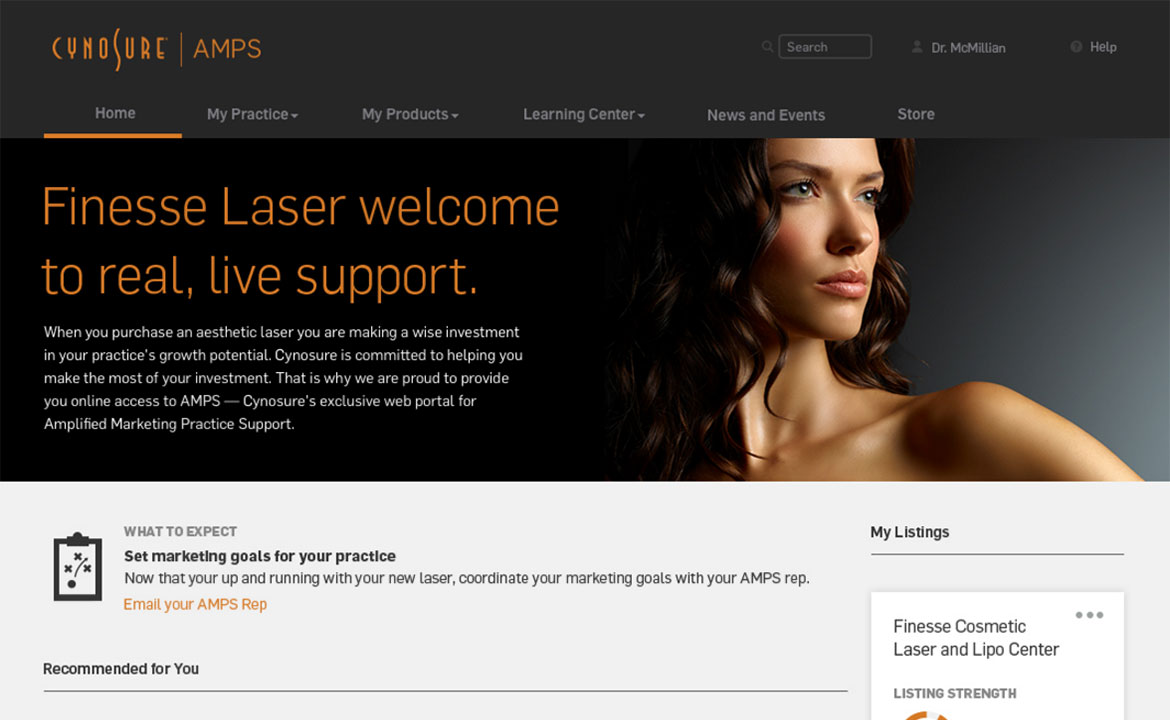 Challenge
For Cynosure, the main focus of the B2B customer portal was to provide practitioners with the tools, resources, and educational materials needed to market their growing practices. The company also sought to synchronize customer data of the AMPS 2.0 portal with Salesforce, which the Cynosure sales and marketing teams heavily rely on as a crucial cross-functional and operational platform. 
Strategy
Reviewing the needs for this next generation marketing platform, our GeekHive team determined that the Drupal content management system (CMS) would be the best platform to build the AMPS 2.0 portal. As an open-source CMS, Drupal 7 offers the advantages of being highly-customizable, easy to use, and extremely flexible, with the ability to easily integrate other marketing technology platforms, including Salesforce. 

Striving to become more agile in its marketing operations, Cynosure also desired a low maintenance and cost-effective hosting infrastructure that could give the marketing team autonomy, without the restrictions of internal IT resourcing and budgets. Our GeekHive team recommended Pantheon to support the company's hosting needs, given its large suite of tools, advanced features, and compatibility with Drupal CMS. Unlike traditional VM or server-based hosting, Pantheon takes a "CMS as a service" approach to hosting on Drupal, which helps to improve website performance and speed. Using Pantheon as the hosting environment, our team was also able to quickly create development and testing environments for Cynosure in about 20% of the time it would take to produce them with traditional hosting providers.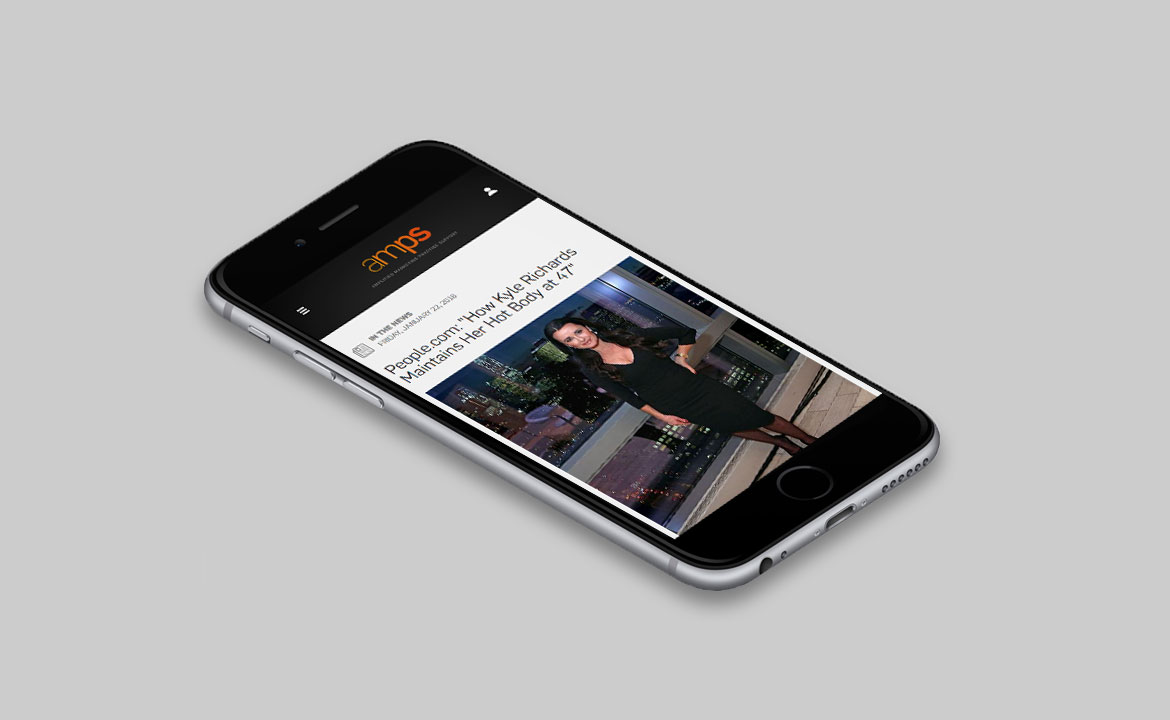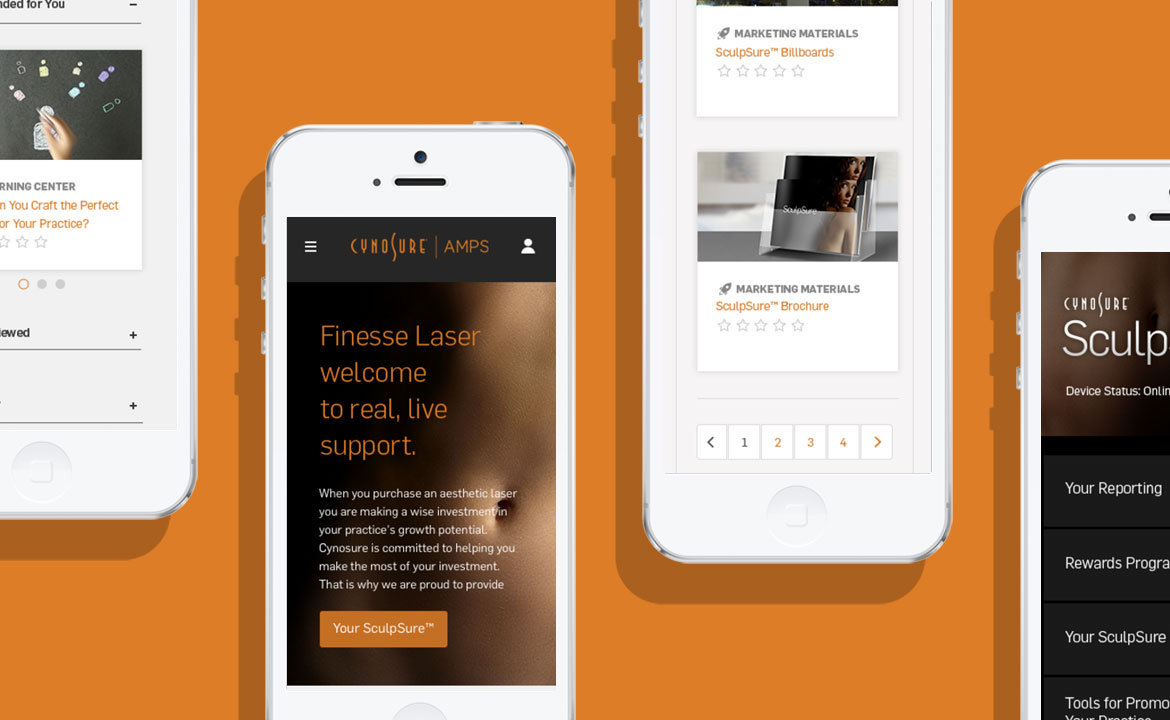 Solution
In order to provide a user-friendly B2B portal where practitioners could easily access educational materials and resources, our GeekHive developers created a customized dashboard with personalization capabilities that sends specific content (ex. support manuals, marketing materials, product support information, advertising materials, video assets) to practitioners based on their specific services. We also integrated the Cynosure Facebook, Twitter, and Pinterest social platforms with the Drupal website portal to help users quickly and easily push Cynosure content out to their target audiences. This content could also be shared directly from the portal to external pages via share icons, which made social media marketing a simple process for practitioners to adopt. This ready-made toolkit for practitioners packaged all marketing materials together to support the promotion of their practice and services.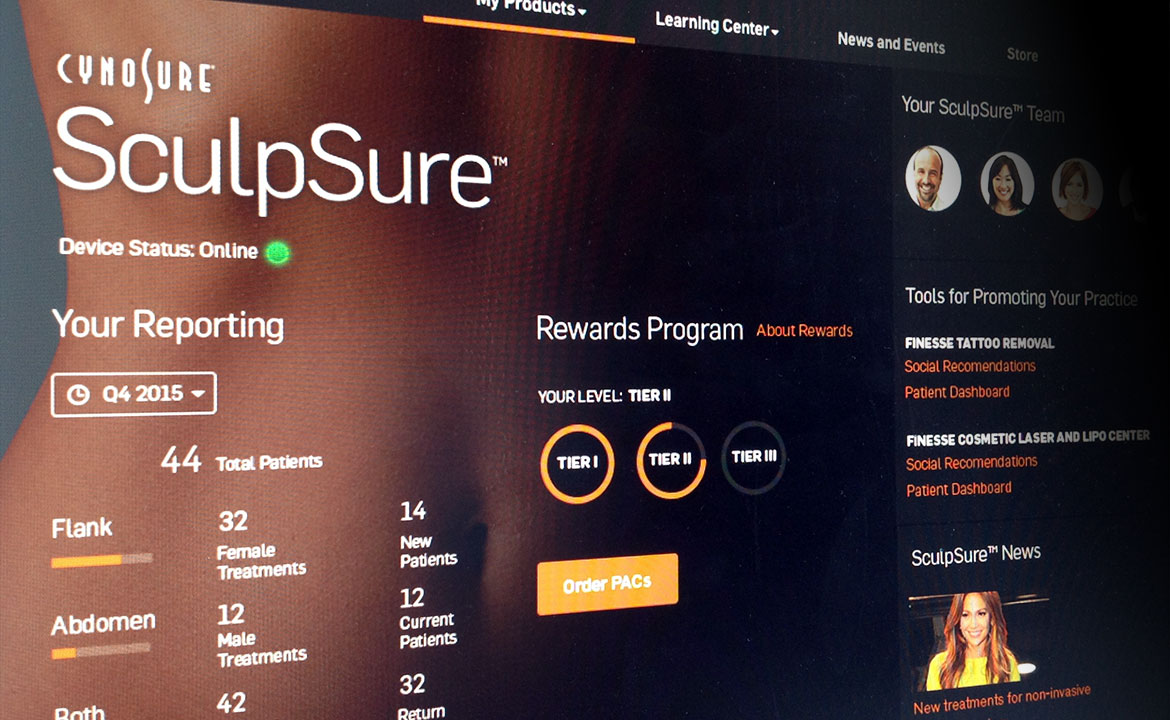 To enable the integration between the website portal and Salesforce CRM, our team took a coupled approach to linking data from the Drupal CMS to Salesforce records, since no connection previously existed between the two systems. Salesforce provided a great framework for our team to construct this approach, letting us map a subset of key Salesforce objects, specific to Cynosure, to Drupal entities that could then be related to the website core content types. The platform integration that GeekHive created between Drupal CMS and Salesforce CRM enabled Salesforce customer data to directly sync with the AMPS 2.0 portal. This streamlined process improved the operational efficiency of the marketing team by requiring less manual maintenance of data within the B2B customer portal. 
Results
Personalized Dashboards
Customized Web Portal & Mobile App
Responsive UI Design
Salesforce CRM Integration
Data Analytics Strategy
Faster Load Time & Website Speed
Contact Our Team
Ask our team of marketing technology experts how we can help drive similar results for your organization.