How do I migrate all of my websites to a future ready CMS?
Catholic Health Services of Long Island
A collective healthcare system serving the people of Long Island, New York, Catholic Health Services of Long Island (CHSLI) provides treatment and care to patients of all ages, under the charitable sponsorship of the Diocese of Rockville Centre. With the intent to better serve its vast and diverse population, CHSLI aspired to upgrade its content management system to a future-ready digital platform. Our Drupal developers and strategists at GeekHive partnered with CHSLI to build a solid, secure, and scalable digital platform on Drupal 8 while improving the user experience. In record time, our team performed a successful Drupal migration that consisted of 13 websites and 7,000 pages in just 16 weeks.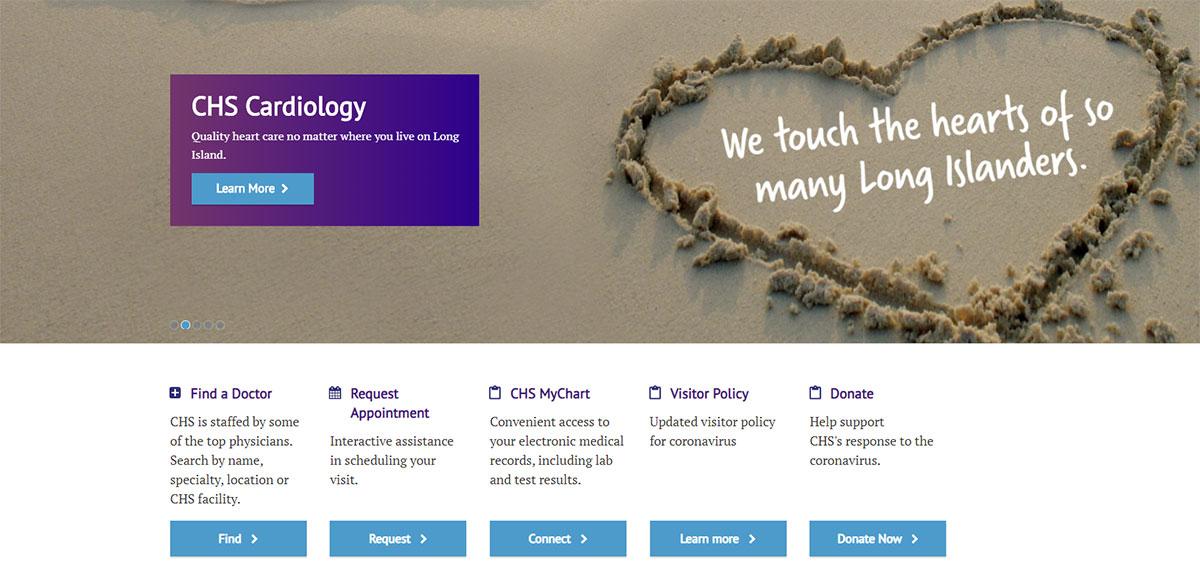 Challenge
While CHSLI intended to upgrade its cloud-based content management system (CMS) to a more scalable and secure version, the massive size of the nonprofit health organization posed a challenge for migration. With numerous hospitals, medical facilities, and treatment centers throughout the Long Island region, CHSLI oversees a total of 13 websites, comprising over 7,000 pages, and manages them all from its single domain. Therefore, to ensure a successful migration of its various digital properties and massive content library, CHSLI required the support of a technical and strategic partner.
Strategy
Like many other nonprofit organizations, CHSLI had selected Drupal as its agile CMS solution, due to its flexible digital framework and customization capabilities. Operating on Drupal 7, CHSLI intended to upgrade to Drupal 8 and relied on our team of Drupal developers and strategists to perform the migration and digitally enhance the user experience.
Our team built a solid, secure and future-proof digital platform for CHSLI on Drupal 8 that ultimately sets the foundation for Drupal 9 whenever the health organization is next prepared to upgrade. The framework of Drupal 8 provides a natural pathway to Drupal 9, as long as the modules are up-to-date and no deprecated code is being used. During the Drupal 8 migration process, our developers team took the necessary measures needed to clean, organize, and update the code and architecture of the content management system, in order to create a scalable platform for CHSLI. With Drupal 8 modules now available to implement, we also leveraged these new features to improve navigation and streamline the user journey for end-users, and add tools that could facilitate content publishing workflows for CHSLI internal staff.
Solution
Within just 16 weeks, our GeekHive team migrated 13 websites, covering approximately 7,000 pages of content, for Catholic Health Services of Long Island. This content management system upgrade from Drupal 7 to Drupal 8 additionally offered CHSLI the advantage of various new Drupal 8 features that our developers implemented to facilitate the content editing experience. From advanced caching and enhanced security benefits to responsive design for web and mobile, the Drupal 8 digital platform promises faster speeds and load times for CHSLI to help enhance website performance.

Our team also installed a standardization editing module known as WYSIWYG, or "What You See Is What You Get," for CHSLI website editors that helpfully provides a preview of a web page draft before it is published. To familiarize CHSLI staff with the new features available to use, we provided training sessions and Post-Launch Support following the engagement.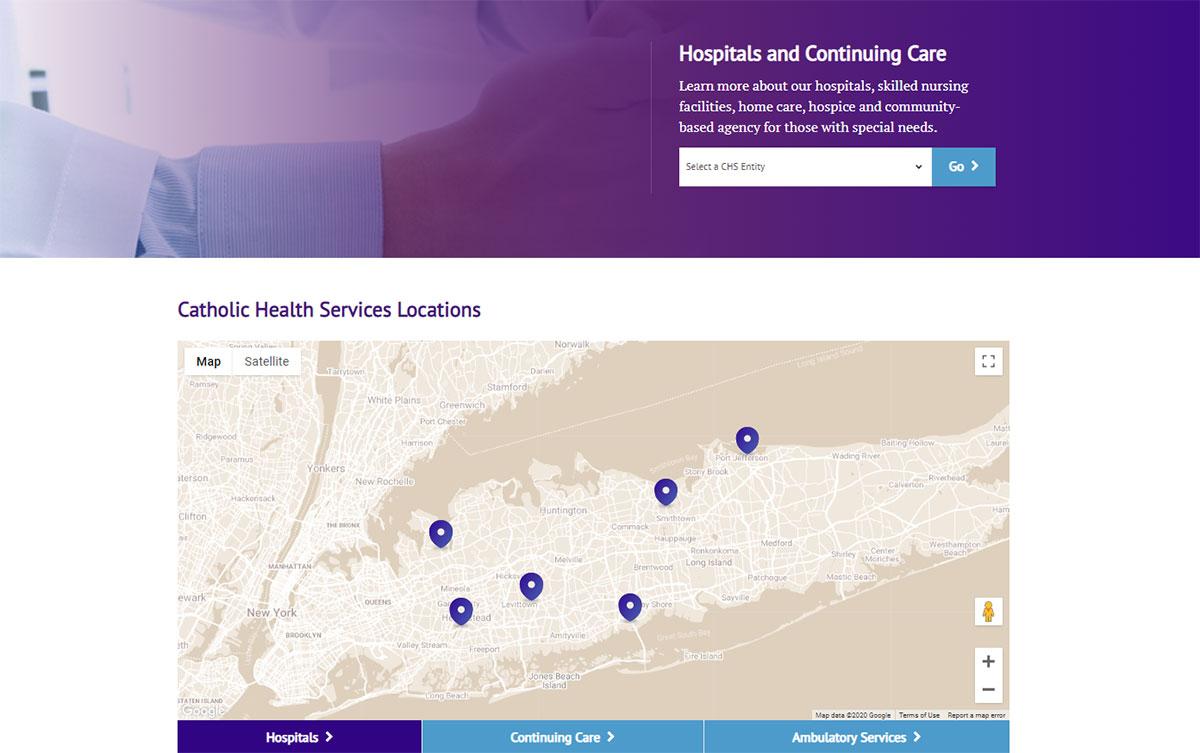 Results
Drupal 8 CMS Upgrade
Migration of Multiple Digital Properties
Secure Framework to Support Drupal 9
Faster Website Speed & Performance
Advanced Caching & Security Enhancements
Intuitive Content Editing Experience