How Customer Journeys Are Becoming Less 'Traditional'
Once a linear path from need recognition to a brick-and-mortar retailer, the customer journey now covers all interactions between a consumer and brand, both online and in the real world.
It's a lot to keep up with, we know.
And we bet you have questions about harnessing micro-moments to connect with the modern consumer. Let's journey together through this puzzle, as we explore how martech empowers you to more strategically engage today's digital customers.
 
The digital consumer
Our journey begins with today's consumers, who are becoming digital experts and expect convenience at the forefront of every transaction. With this in mind, it's easy to assume these customers prefer digital alternatives to brick-and-mortar locations. However, the two should work in tandem to elevate customer satisfaction and create the ultimate marketing strategy: omnichannel.
Consumers want to mix and match their shopping habits based on convenience. For example, 2019 Periscope by McKinsey research showed that at least 60% of surveyed consumers engaged with online and offline shopping channels equally. Further, a 2020 Deloitte survey revealed that two-thirds of U.S. adults rank convenience as a leading driver of purchase and overall satisfaction with a brand.
But know that satisfaction isn't achieved solely through speedy shipping or a fast checkout process. When you identify where digital and physical channels intersect, you can better leverage technology to provide a convenient experience that drives customer satisfaction.
You're still with us, right? Good — because this is where digital customer journey mapping comes into play!
 
Digital customer journey mapping
The modern decision-making journey closely aligns with the original marketing funnel that began at awareness and ended with purchase. However, unlike the traditional process — which was linear — today's experience is continuous.
The first step to understanding how your customers shop is to map out your digital touchpoints. These online interactions occur on any internet-enabled devices that connect your brand to consumers and include:
Social media

Online advertisements

Digital content

Peer reviews

Ecommerce
By mapping out how consumers interact with your brand online, you can gain clarity across their customer journey, answering questions such as:
What motivates your potential customers to begin their search?

What makes your brand different from the rest?

How can you better guide your prospect through their journey?
Every interaction is essential to your digital customer journey map. Equally important is optimizing each touchpoint depending on which of the four stages a consumer is in.
What are the four stages, you ask?
Search. "Findability" reigns supreme. Prospects perform search queries based on geographic proximity, pay-per-click ads and other methods. Utilize SEO to position your brand early on.

Research. Reviews and organic content are critical, as brand reputation and word-of-mouth marketing guides consumers to their next steps. Maintain a responsive presence across social media channels.

Purchase. Your sales team and marketing materials seal the deal. Ensure that your buyer experience across any point-of-purchase is user-friendly and cohesive.

Evaluation. The most valuable consumers will be your brand advocates. Provide long-term customer support to align post-purchase expectations with reality.
Be advised — at any point, your customer may exit a stage with your brand and move to a competing product or service. This is where effectively harnessing digital marketing technology can help make a difference. Fortunately, martech just so happens to be the next stop on our journey.

The digital experience
Your team needs a system for generating and delivering the desired customer experience across all channels. Optimizing your touchpoints to ensure the most impactful components of CX are cohesive and immersive is key. The right digital marketing stack will help you achieve this.
Build a more seamless experience by strategically deploying martech to improve the following elements of the digital journey:
Personalization. Create an experience tailored around a customer's history with your brand — build a relationship that makes them feel connected to you. Two of the most common ways of doing this are leveraging past purchase data to provide recommendations and offering promotions (such as always-welcome birthday discounts or spending rewards).

User experience. No one wants to deal with angry customers, so make sure all of your touchpoints are user-friendly. If they aren't, consumers become frustrated when trying to find information or complete a transaction. Use customer feedback and analytic software to gain insight into pain points that can be remedied to improve UX.

Customer support. E-care is the future of customer service. A contact strategy map can guide you in identifying which channels are best suited to fit support needs. If a customer has a simple question, an FAQ page or a chatbot can help. Through the use of AI, that same bot can identify more complicated needs and transfer the customer to a live support line.
Using technology to continuously improve your customers' digital experience ensures their progression with your brand rather than a competitor. Speaking of progression, we're almost at the end of our educational adventure. But before we wrap up, we need to talk data.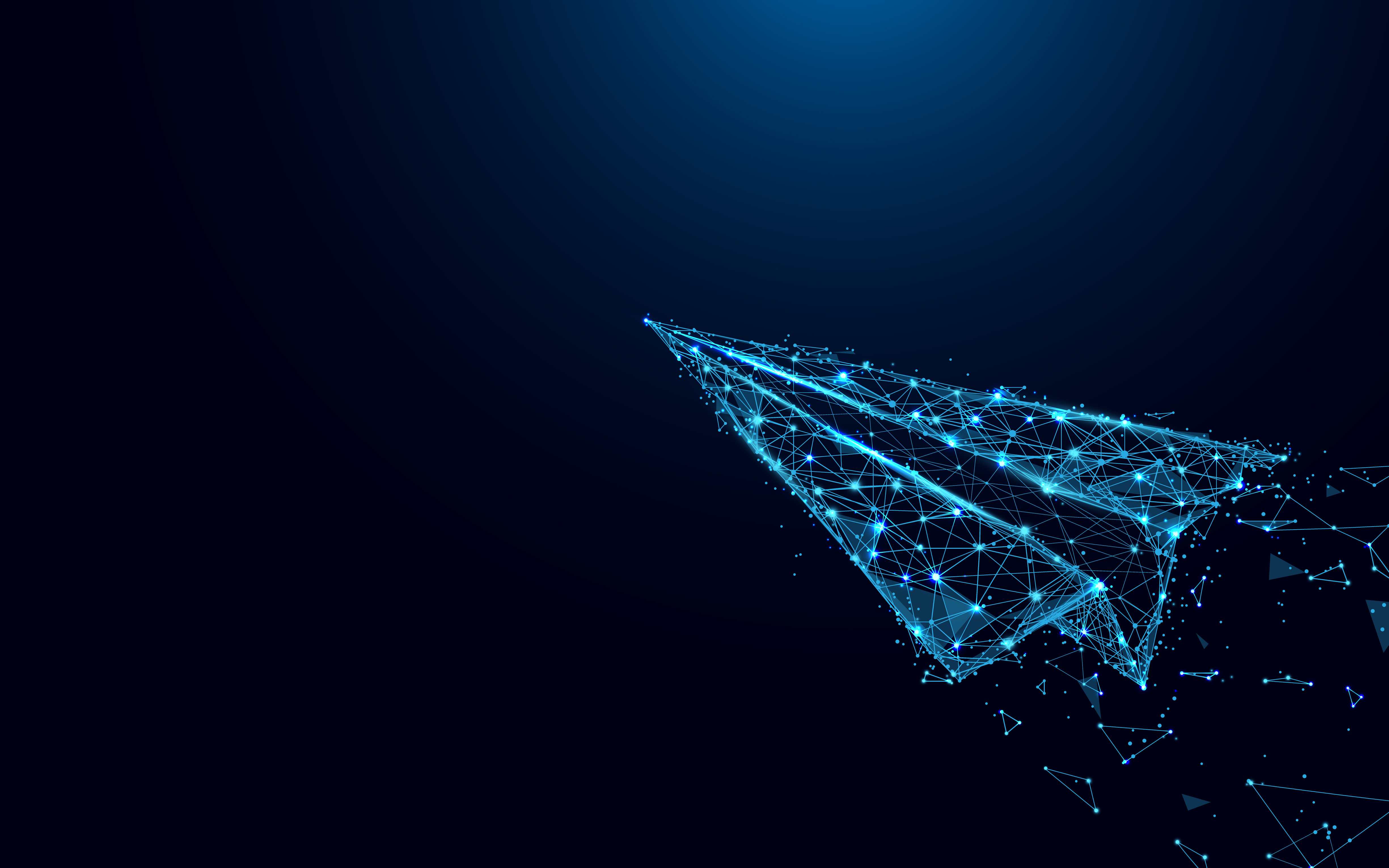 What analytics to look at
Analytics will help your team identify patterns and opportunities to improve the experience across the digital customer journey.
For marketers, significant obstacles are choosing and using data that will actually lead to better information about customers and their needs. To overcome this, invest in the development, documentation and creation of a specific strategy for managing and analyzing data.
By understanding the "why" behind the information you're collecting and analyzing, you'll be able to generate powerful insights into how to optimize CX.
Looking at the elements of the digital journey we've already identified (personalization, user experience and customer support), the following three data categories can be used to address each respectively:
Identification. Analyze customer profiles and further understand your audience segmentation by leveraging data from sign-up pages, browsing history and subscriptions. This adds a human element to otherwise virtual touchpoints.

Description. Gain clarity into the journey your customers take to get to your company through web analytics tools, social media activity or customer support. Your team can leverage this information to optimize specific touchpoints where there's an opportunity to improve UX.

Prediction. Understand which factors lead to specific actions and how you can produce your desired results. Leverage historical data, including social media interactions and feedback forms. Don't just guess what drives customer satisfaction — use data-driven insights to identify the most impactful pieces of customer support.
From here, you can create personalized experiences that acquire, convert and retain. Customer journey analytics allow your team to track and analyze every way consumers interact with your brand.
And on that note...
 
The consumer of the future
We've reached the end of our journey. The big lesson: technology will help your team facilitate the digital customer journey while gaining powerful insights on how to better market to prospective customers. Just remember, you need to ensure that your people and processes are equipped with the right tools to get them to that point.
Let GeekHive serve as your tour guide — we'll work with you to provide customers with a comprehensive omnichannel experience that reflects their needs and drives your brand.