What is Martech? The Ins and Outs of Marketing Technology
Wondering "what is martech?" You're far from alone. Learn more about using technology to power your marketing strategy.
Navigating the marketing technology landscape is a lot like making your way through the grocery store. You went in hungry and somehow left spending twice as much as you wanted with half of the food you needed for the week — and weirdly, some candy made its way into your basket as well.
By creating a strategic menu of marketing technology that plays off each other's strengths, you'll have all the ingredients you need to cook up a five-star customer experience.
Marketing tech: What it is and why the industry is talking about it
Martech, marketing technology, tomato, tomahto.
When you see the phrase "martech," just know it represents any piece of technology used to simplify marketing efforts. This means your martech can be as simple as an Excel spreadsheet and as complex as a fully automated content management system (CMS).
Your marketing tech stack is the entire ecosystem of solutions and software you use. By building an integrated martech stack and considering how the unique function of each piece plays off another, your team can benefit from:
• Streamlined workflows: Goodbye data entry, hello happy customers. When each piece of software automatically feeds into another, your team can spend less time messing with uncooperative technology and more time finding new ways to innovate across your customers' digital journey.
• 360-degree view: Your buyers are interacting with dozens of different touchpoints before they ever make a purchase. When data across the entire customer journey is flowing freely, you can get a clearer understanding of exactly what you need to do to drive higher conversion rates.
• Enhanced collaboration: When every team from sales to marketing to service is operating on the same tech ecosystem, it becomes easier to collaborate and share feedback across your buyers' path to purchase.
Now that you're familiar with some of the common phrases you'll hear, it's up to your team to decide which specific solutions you leverage across your marketing efforts.
What does a typical marketing stack look like?
Good news: There's no right way to build your martech stack.
Bad news: New solutions and technologies are coming out every day. For even the most experienced marketer, trying to navigate this ever-changing landscape can feel a little overwhelming.
The most important thing is that the technology you use grows alongside you. If it works when you have 100 customers, it should still help you when you reach 1,000. We recommend following these tips to stay focused on how the technology will apply to your customers' needs:
• People first, technology second: As you develop your tech stack, take a good look at your team's needs and goals. Where are the bottlenecks? How can you help your team drive more value? Is there somewhere that processes can be automated?
• Usability: You go to plug in your brand new software and … no one can use it. While it's easy to be tempted by the flashiest solution on the market, instead look toward those that have a user-friendly interface and can easily be integrated into your day-to-day operations.
• Avoid point solutions: Rather than going for software that offers a single function (and ending up with a million single-purpose ones), look for more holistic options. Prioritize those that offer added functionality such as reporting and predictive analytics.
When in doubt, keep it simple and always focus on the needs of your customers and your team.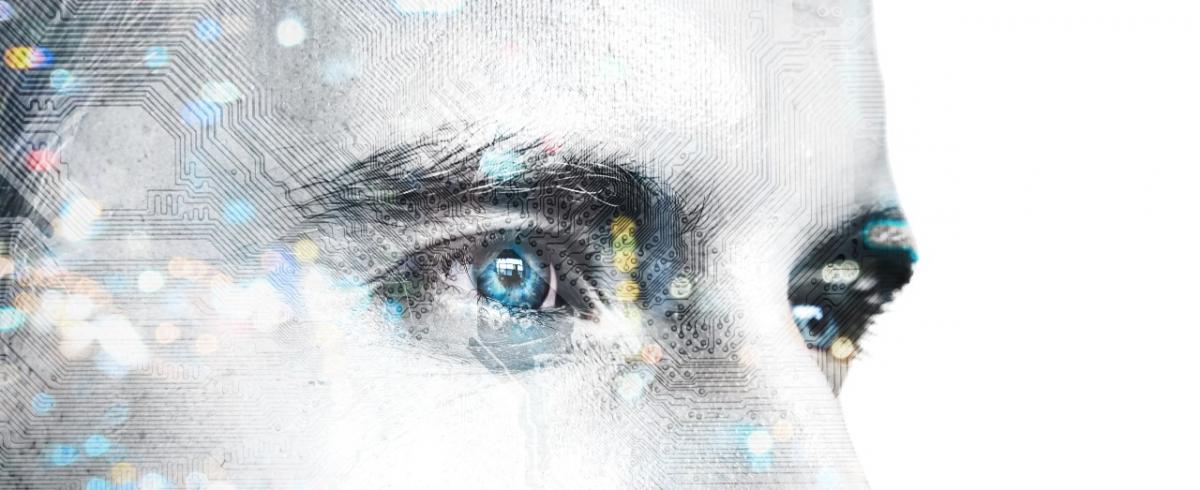 How technology can boost your marketing strategy
Martech has become a staple in digital campaigns, but it can really be used to optimize your team's efforts across just about any channel — digital or not.
As you integrate digital technology into your your team's modern marketing efforts, you'll be on track to unlock some pretty powerful strategic benefits:
• Enhanced innovation: When you remove time-consuming manual tasks from the equation, your team is free to find new ways to add value to the customer journey.
• Optimized resource-spend: As you work to build your integrated marketing stack, you'll find that there are some redundancies in the software you already own. By optimizing your digital investments, you'll be able to move newly freed resources toward new marketing goals.
• Data-driven decision-making: By leveraging predictive analytics and artificial intelligence, your team will know exactly how customers will respond to your messaging based on past interactions.
The important thing to remember is that even the best martech tool won't automatically achieve your marketing goals or customer engagement overnight. It will take a bit of patience and a customer-focused strategy.
The future of marketing technology tools
While we don't have a crystal ball, we can say with confidence that the future of marketing technology is promising. 
As your team works to find the right solutions for your strategic needs, you'll be able to power your marketing efforts with technology-driven features such as:
• Personalized interactions: Today's customers expect your messaging to speak to them at a one-on-one level.The right CRM will help your marketing team to better collect, manage and act on customer data to create these personalized experiences in real time. 
• Real-time support: When AI-enabled technology becomes an extension of your team, your customers can be confident that they can access support wherever and whenever they need it.
• Marketing automation: With data and the right predictive analytics tool on your side, your team can automate campaigns that are instantly triggered by individual customer's movement through the sales funnel.
While time will only tell just how powerful martech will be, it's clear that the technology is just getting started.
Where to begin with your martech stack
Once you're able to perfect your recipe for technology, you'll be well on your way to creating a digital journey that supports your customers' needs in real time.
But, if you're not ready to step into the martech kitchen just yet, don't worry. 
While we can't promise any five-star meals, the team at GeekHive are experts in all things marketing technology. As your sous-chef, we'll work with you to figure out your unique business needs and how martech can better support your processes. 

Schedule a call with us today, and together we'll unlock the power of marketing technology.