6 Tips for Finding Developer Jobs During COVID-19
There is no doubt that the impact of the coronavirus (COVID-19) has been felt by businesses worldwide, leaving many feeling anxious and uncertain of what lies ahead. Companies that are not properly equipped to bring their entire operations online are at risk of floundering before the economy recovers. Even businesses that typically thrive are likely experiencing below-average performance and might even be seeing a significant downturn in revenue.
The employees of these companies are similarly affected, with many facing salary reductions or sudden terminations, without much time to prepare. Technical roles are no exception, as  developers find themselves subject to furloughs and layoffs while companies struggle to survive. 
So, to lend a hand to those who are searching for a new position during this stressful time, our Human Resources team has rounded up a few pieces of advice to guide you through your job search.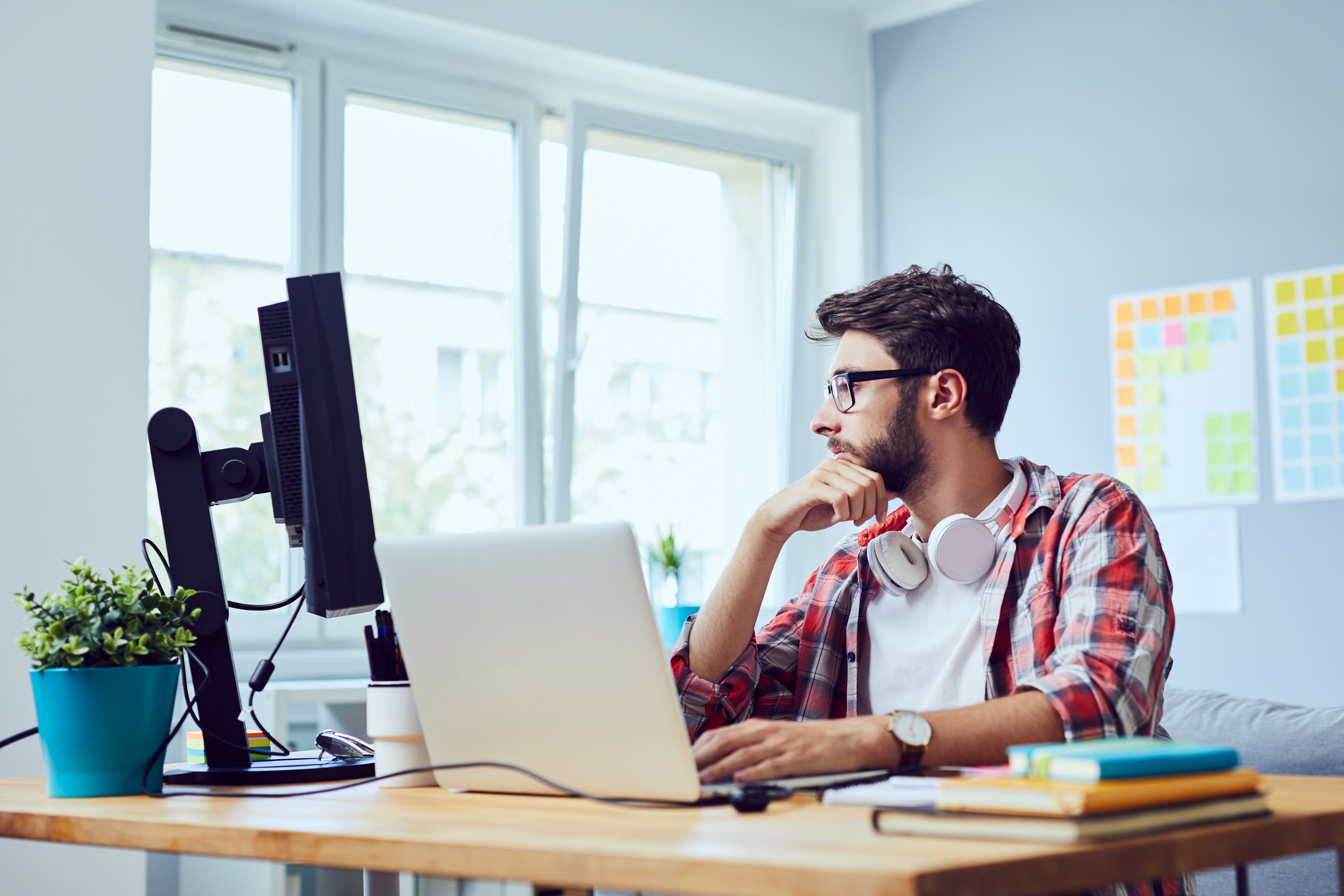 Whether you are a developer or a job-seeker of another profession, here are some tips to help you navigate the current job market and start the next phase of your career:
Give Your Resume a Refresh 
Update your resume with the next phase of your career in mind. More than a simple documentation of your past roles and responsibilities, your resume should trace the trajectory of your career and indicate the direction that you're headed. Find common themes between the responsibilities of your past experiences and the expectations of the role that you are seeking  to show the hiring manager that you are a qualified candidate and capable of fulfilling its requirements. Also, be sure to highlight your accomplishments to demonstrate the value that you can bring to an organization, including any job-relevant skills that you've acquired, certifications that you've received, and any significant contributions that you've made to the benefit of your past employers. And don't forget to proofread! Double-check for spelling and grammatical errors to ensure a clean and polished resume before submitting your application.
Share Your Career Story
While cover letters are not always required for every job application, they can help you frame the narrative of your career and connect the dots of your past roles for the hiring manager. Whether you choose to tell your career story through written form or via a virtual interview, it is useful practice to share the pivotal moments of your career with your hiring manager, so that they can get to know the person behind the resume. Relieve them of the need to "read between the lines" and explain the progression of your career in a way that makes sense from an outsider's point of view. Whether you have followed a linear path, dabbled in different departments or industries, or made a huge career change, you can use your cover letter as an opportunity to explain your decisions and provide further context to your resume. 
Consider Temporary or Part-Time Alternatives 
Employees who have been furloughed or temporarily laid off are placed in a difficult position, during an already challenging time, since their ability to return to work ultimately depends on the success of their employer. Rather than sit idle and wait for the economy to bounce back, take this free time that you now have to explore your options! Think outside the standard full-time position "box" to consider alternative work options, such as contractor jobs, part-time work, or other temporary gigs that can help you practice and refine your skills during this interim period. Don't pass up opportunities solely based on the term length or work location stated in the job post, as these details could potentially be negotiated with the hiring manager. Remember that everyone--businesses and employees, alike--is unsure of what the future holds, so embrace the unknown and find what works for you during this time.
Increase Your Employee Value
With so many activities and life events now on hold, make effective use of your available time by learning new skills, completing online courses, or acquiring certifications that can help bolster your resume. There are several professional education websites that offer free coding courses, including CodeAcademy and edX, where you can brush up and refine your skills or expand your versatility to learn new programming languages. 
If you have specific specializations in software programs or enterprise technology platforms, such as Sitecore or Drupal, invest some time in learning about the latest versions and upcoming releases. Open-source developers can reference technical documentation curated by the Drupal Association to stay abreast of new advancements and helpful articles that may pertain to their next role. Programmers with .NET experience can enroll in an online training program and obtain their Sitecore certification, or simply become familiar with the latest Sitecore CMS features and capabilities that are available on the market. 
Developers who also know their way around Google Tag Manager and Google Analytics can be incredibly valuable to organizations in need of tracking devices that can measure the performance of their marketing campaigns, uncover what worked and what didn't, and tie these efforts back to key business objectives. Those who demonstrate proficiency in Salesforce products, or other technology systems used cross-collaboratively across the organization, can also gain a competitive advantage in the eyes of the hiring company. 
Apply for Different Positions
Keep an open mind as you scan job boards to scroll through job listings, since you can only infer so much from a job title. Where you may qualify for a Programmer position at a large conglomerate business, you may equally qualify for a Senior Developer or Technical Lead role at a mid-size company or smaller organization that has a lean technical team. Try your luck at applying for different job levels and types based on the skills and successes of your past experiences. Use the job description and requirements listed for the position as your guide for determining your eligibility instead of the job title, itself. Finding the right job might take a bit of digging, but will be worth the effort!
It is also important to note that now is a great time to explore and apply to positions that appeal to your interests, even if your skills or past experiences do not perfectly match the job posting. Don't be afraid to challenge the status quo! Take chances but be open and honest. The diversity of your skill set may prove advantageous to different types of positions, giving you more options than you may have previously considered. So take chances, but be open and honest about areas in which you would like to expand your knowledge and learn new skills. If you're interested in the role, it is worth the conversation, and you might even find yourself on a new career path!
Play to Your Strengths
Now that all organizations are required to operate remotely, at least for the immediate future, business leaders are looking for ways to integrate the various technologies and digital tools that their teams use to better connect their employees and facilitate their online operations. Hiring managers are therefore seeking candidates who can easily adapt and collaborate within a virtual team environment. Fortunately, developer jobs can easily transition to remote work. As long as you have an adequate workspace, reliable internet connection, and access to the job-dependent systems and virtual tools required of your role, your productivity and performance should not be inhibited. Highly technical roles require a great deal of focus, so remote job opportunities may even appeal to those who prefer quiet working environments with minimal distractions and few external interruptions. Draw attention to your innate technical skills and find examples that can demonstrate your ability to work from home, without hindrance to productivity or performance.
Keep Trying!
The odds that you will land the first job to which you apply are very slim, so don't give up! No matter who you are -- regardless of what experiences you've had, what college you've attended, or what job titles you've held -- you will likely receive a rejection letter (or no answer to a job application) at some point in your career. But that's ok! You just need to be persistent and apply, apply, apply until the right job comes your way. Follow companies on social networks to find out more about their company culture and values to see if they align with yours. Connect with peers on LinkedIn, too, from former colleagues and supervisors to past classmates who might be ready to throw a referral your way. Keep your options open and don't rule out companies even after they may have gone forward with other candidates. The job market is dynamic and new positions are created all the time! Stay positive and good luck!
To learn more about current development openings at GeekHive, please contact us directly at careers@geekhive.com.