Your Sitecore Partner
Next-Level Experience. Cutting-edge technology.
As a Silver-level Sitecore partner, GeekHive has 16+ years of proven experience with Sitecore CMS. Do you need new enterprise Sitecore builds and enterprise marketing technology stack integration? Or non-profit and SMB Sitecore Content HUB upgrades and audits?
We know exactly what it takes to get the most out of your Sitecore investment, so that you can move at the speed of your customers.
25+
Certified Devs & MVPs
Sitecore strategy consultants expertly structure and guide projects. Each Sitecore solution is unique. Consult with GeekHive to take advantage of Sitecore's wide feature set and your own existing marketing technology investment.
Sitecore Implementation
Whether you are completely new to Sitecore and need your site implemented on the platform or are a current Sitecore customer and need a fresh new build, our team can help.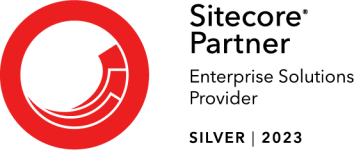 Sitecore Upgrades
If you are currently on Sitecore and looking to move to the latest version, we have performed dozens of upgrades for our customers, from simple to complex integrations.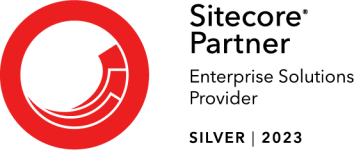 Sitecore Content Hub
Sitecore Content Hub lets you take charge of your entire content lifecycle with a single, integrated solution that helps you manage all of your content across all of your channels.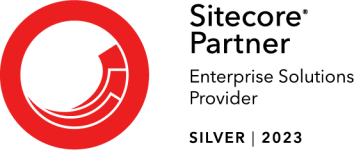 Sitecore SXA
Sitecore Experience Accelerator can help your team create, edit, and deploy web content across channels in less time, using fewer resources with intuitive tools.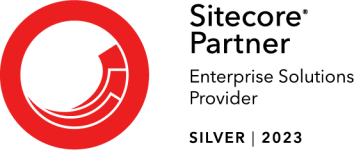 Sitecore Audits
Are you experiencing performance issues? Are deployments troublesome and slow? Let us know if you unhappy with your current implementation and need expert help.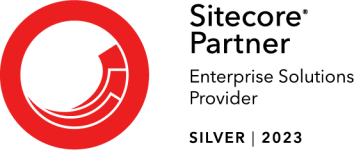 Undeniable value
Sitecore and its suite of features are ideally suited to handle the complexities and volume of work for enterprise businesses. The platform's consistency in improving its CX and analytics strength have helped make it a top-rated option: Sitecore has been scored as a 'Leader' in Gartner's Magic Quadrant for Web Content Management report for eight straight years.   
With Sitecore, serve every visitor to your site with engaging and relevant content selected just for them. Content can be personalized on specified visitor type, personas, custom workflows, visitor devices, location, and more.

Get a 360° view of any individual customer, all on one platform. This can help unify your organization's data across departments.

Seamlessly integrate eCommerce tools into your Sitecore CMS site to allow visitors to purchase without disruption in their website experience. Use native customer experience tools to learn who your customers are and what they like, what they purchase, what they click on, etc.

A wide selection of tools are available in Sitecore. Depending on your use case, natively integrate all of them, or only the tools you need to deliver the experience you want your customers to have.

Deliver scalable, personalized experiences across web, social, mobile and Point Of Sale.

We're experts at integrating Sitecore with other marketing technology tools. Take advantage of your existing marketing technology investment.

With a clear product roadmap and built on Microsoft's .NET framework, Sitecore boasts a stable foundation from which to evolve according to demand. The flexibility that developers in the Sitecore community enjoy is a driving force in shaping customized business needs in the digital space.
We're expert at Sitecore websites: 16+ years, 200+ sites and counting

Sitecore Implementation Partners since 2006

Past Winner of Sitecore Site of the Year Award 

In-house development, consulting and strategy 

All implementations are built future-ready
Work
Our Sitecore clients span a wide range of industries including healthcare, manufacturing and more. We work with start-ups, SMB, non-profit, and enterprise clients.
Our Thinking
The power of Sitecore fuels so many channels. We have seasoned knowledge about how to harness it.
 
Speak to Our Sitecore Experts
With 16 year as an Implementation Partner, GeekHive delivers world-class Sitecore implementations, upgrades and solutions for our customers. There isn't anything we haven't seen or cannot achieve with Sitecore! Reach out to us now.
 
Direct contact: hello@geekhive.com / 917-789-6721 (9am EST to 7 pm EST)