How do I define and track meaningful KPIs?

Coach USA
One of the largest transportation companies in North America, Coach USA operates more than 2,400 motorcoaches and employs over 5,000 people. The transportation enterprise owns more than 25 bus carriers in North America that operate scheduled bus routes, motorcoach tours, charter bus services, and city sightseeing tours.
Challenge
Despite investments made to actively obtain feedback and measure customer sentiment, Coach USA did not have the integrated tools or technologies in place to make sense of their collected data. The large volumes of data failed to translate into actionable insights that the company could use to inform the customer experience.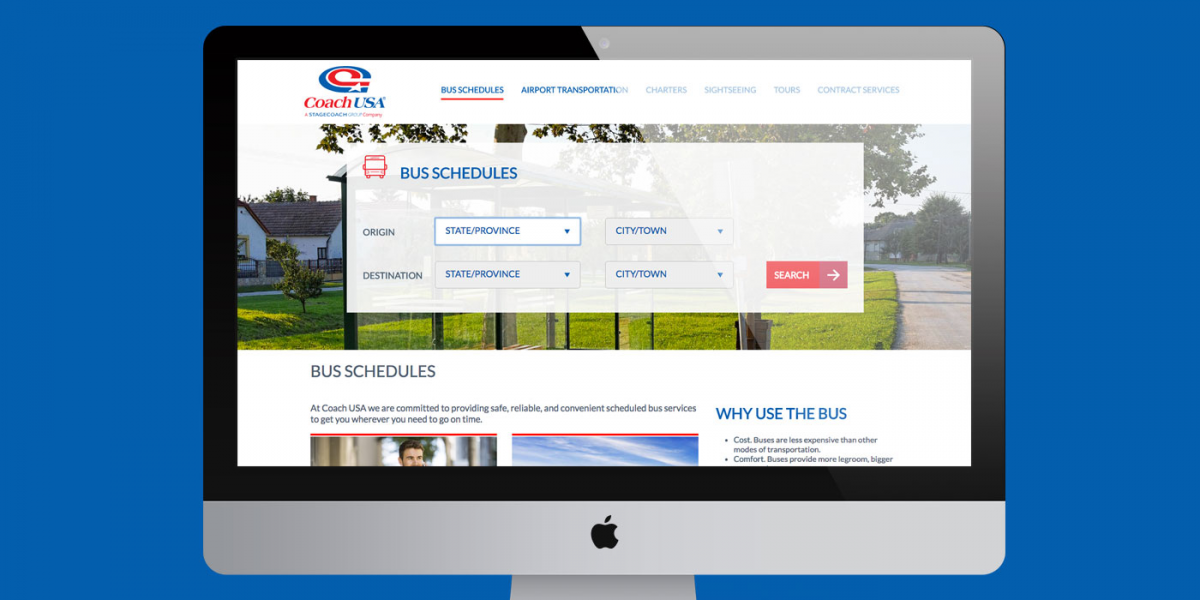 Strategy
Utilizing data compiled from three years of customer surveys, our team focused on defining personas for Coach USA to uncover opportunities for the company to attract customers and heighten engagement on its web properties. These customer-focused insights served to inform the redesign and rebuild of the Coach USA content management system (CMS).
We recommended Drupal 8 CMS as an appropriate content management system solution for Coach USA, thanks to its flexible digital framework and ability to scale with the company.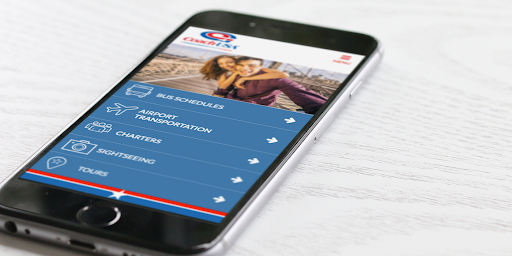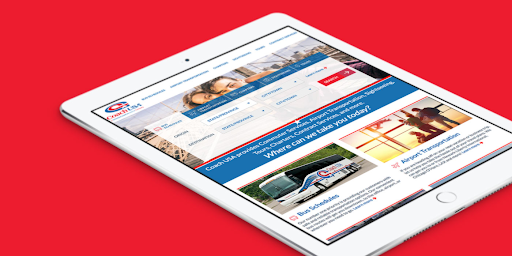 Our team reimagined the Coach USA digital experience by devising a customer-focused digital strategy based on data insights gathered from aggregated analyses of user flows, traffic metrics, and behavioral trends for nearly 70% of the company's customer base. We built the platform on Drupal 8 CMS and helped Coach USA utilize Pantheon as a website hosting provider in order to increase site speed, improve availability, and effectively manage high traffic volumes.
Our Drupal developers employed their open-source expertise to help Coach USA take advantage of the latest Drupal features, including:
 
• In-page editing to allow content editors to make edits right on the page, quickly and easily, without going through the back-end of the system
• Blocks to create reusable content pieces that can be placed on different web pages across the site
• Twig template system for access to user-friendly templates that meet the development needs of both front-end and back-end developers
• Symfony tools to utilize a structured PHP framework that speeds up website development while ensuring high-quality code
All of these features were implemented to streamline website management workflows and improve the overall user experience for Coach USA.
Results
Scalable Content Management System
Responsive Web Design with Mobile Optimization
Improved User Experience and Navigation
Development of Search Widget for Returning Customers
Increased Mobile Traffic and Customer Engagement