How do I support 1000+ localized websites?

Simple Franchise Site Builder
For over 50 years, Kumon has been developing curriculums for math and reading, along with after-school programs for students who need additional support in these areas. Partnering with Mullen, GeekHive was asked to help Kumon develop a platform that allowed their franchises to build and maintain their individual sites.

Leveraging the Sitecore CMS platform, not only did we create an infrastructure that was infinitely scalable, but also gave them the capability to localize their 1,500+ franchisees without any additional licensing costs.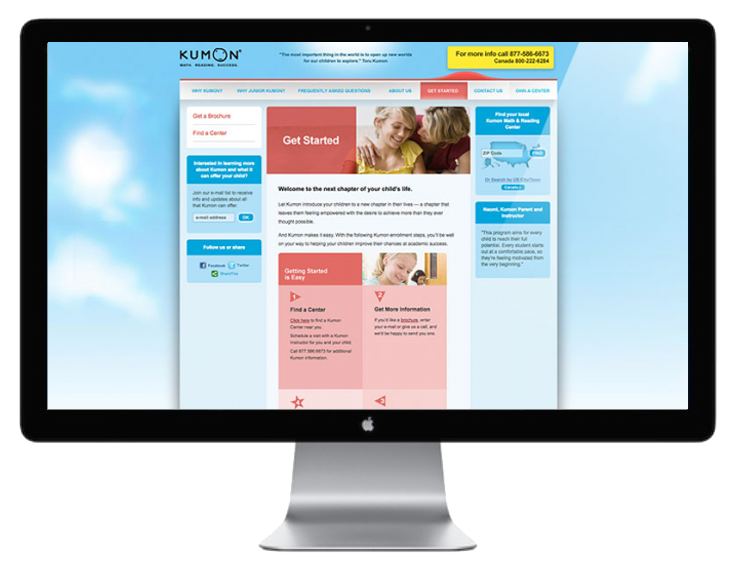 A Multi-Phased Agile Approach
Kumon Corporate had a number of project goals they needed to hit in just 7 short weeks. In order to meet the deadline we broke up our efforts into three phases: a full site rebuild on a new CMS platform, site localization in three different languages, and finally a platform for their franchises to be able to build and maintain their individual websites.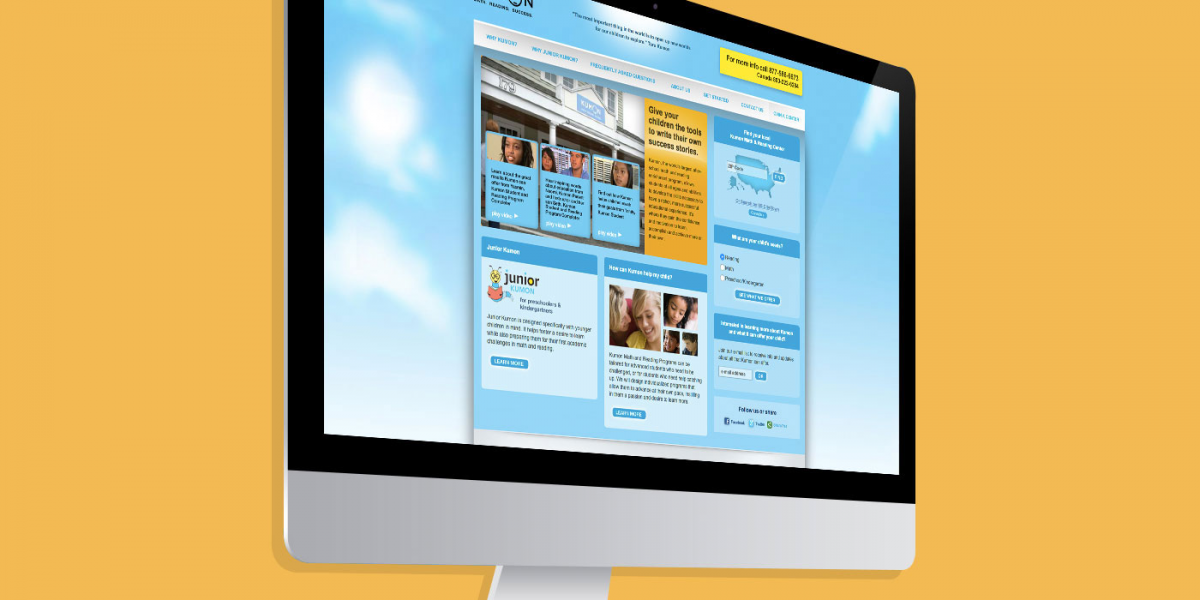 Franchise Focused Solution
By analyzing their franchise structure and business challenges, we customized Sitecore so it was easy to understand and structured it in a way that worked for the franchise owners time constraints and skill level.
Sitecore served multiple functions, first as a content management system to manage their corporate entity and second as the data store for all their franchise sites.
To manage the franchisee sites, we built a simple app where users were able to authenticate their credentials against the existing Kumon franchise database without any additional licensing costs.
Franchise owners were able to build and customize their individual sites from any device allowing them to launch their microsite within an hour versus days or weeks based on their own resource availability. Once content was submitted it would enter a simple workflow for approval by Kumon corporate.
This solved a large issue marketing was facing with compliance amongst franchises causing brand dilution.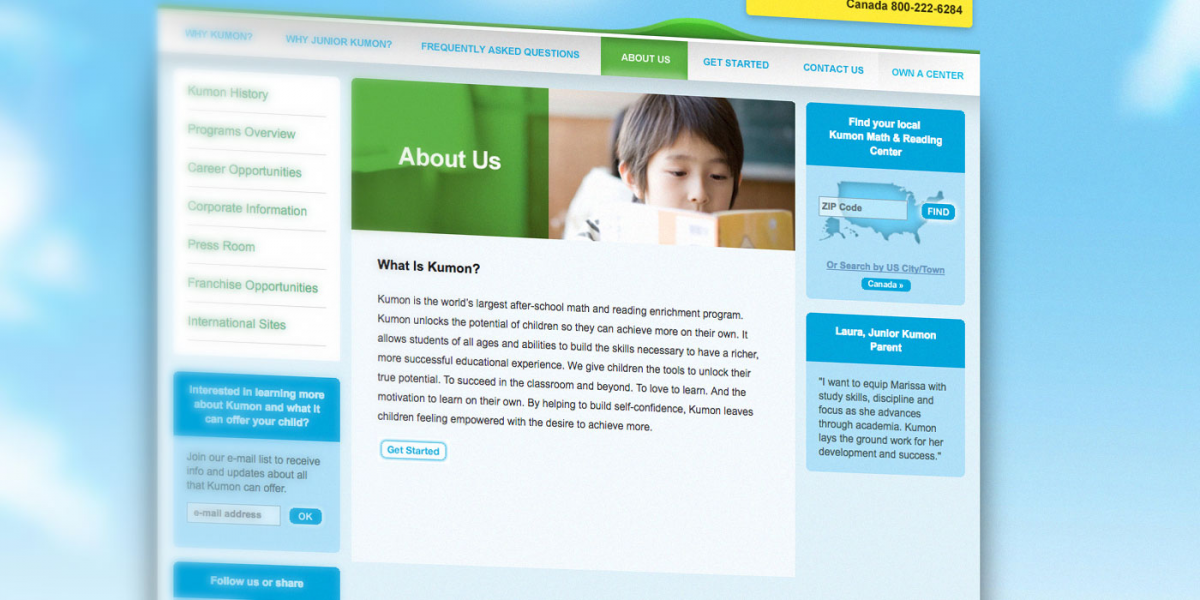 Conclusion & Results
Corporate Kumon was able to provide a solution to franchise owners that they actually wanted to use, without having to enforce strict rules and regulations. Kumon found that 90% of these business owners were relieved to have the burden of managing and hosting a site off their plate.
Business owners benefited from Corporate Kumon's franchise finder tool which linked directly to their sites based on location. This boosted their advertising and as a result, individual franchise owners saw a spike in inbound traffic.