How do I easily roll out global sites?

Bringing Creativity to Multi-site Management Tools
For over 100 years, Crayola has inspired creativity in children and adults with their products. As their brand continued to grow, they needed a solution that allowed their international branches to leverage the existing US site, and also be able to show their own unique content offerings. We were called in to help transform their CMS into a platform that could easily roll out international sites, giving each country their own voice and footprint while staying on brand globally.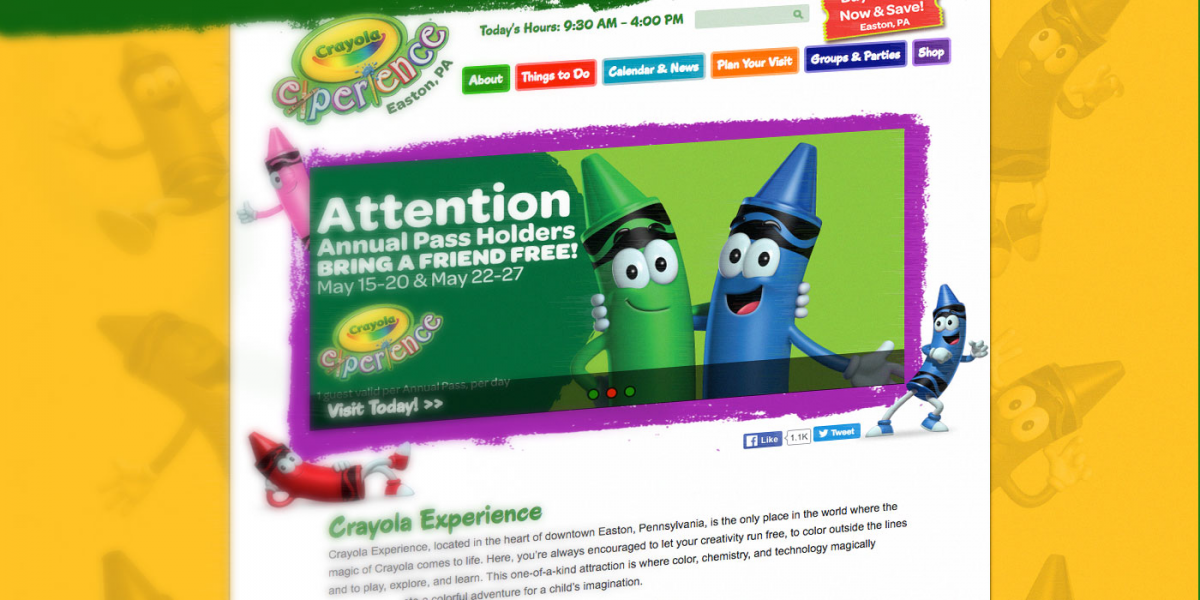 Hiring the Right Technology Partner is Critical
When we took over this project, Crayola was working with a team that didn't understand the complexity of coding for multi-tenant systems. They gave Crayola a product that would only work for a single domestic site and wasn't close to where it needed to be in order to fulfill their future requirements.
Corporate governance, centralization, and localization all needed to be built into the site design from day one in order to achieve Crayola's long term multi-tenant goals. Having a holistic understanding of where they were looking to take their brand, allowed us to find a better solution to fit their needs.
 
Multi-Site Builder on Sitecore
We established a starter site which all new country sites would use as a base site and with it a tool used to rapidly spin up a new site for whichever market they needed it for.  This solution was flexible enough to cater to their marketing team's technical experience levels without compromising the ability for the corporation to control the overall marketing message.
The tool we built allows Crayola to literally push a button to create a new international site, saving them a huge amount of time and money. Once the button was pushed, the developer could walk away and allow the system to do the work. By creating a simple process that was easy to iterate as they continue to grow, 5 weeks of developer time was saved for each new site rollout.
 
A Long-Standing Relationship
As their partner, we found a solution that would benefit them both short and long-term, not a quick fix. As a result of this effort, we helped Crayola launch 10 additional sites worldwide and established a long-standing partnership (over a decade) between our brands.