5 Ways to Grow Donor Relations with Salesforce CRM
Salesforce may be known as the top CRM system in the corporate sector, but nonprofit entities also realize the platform's value.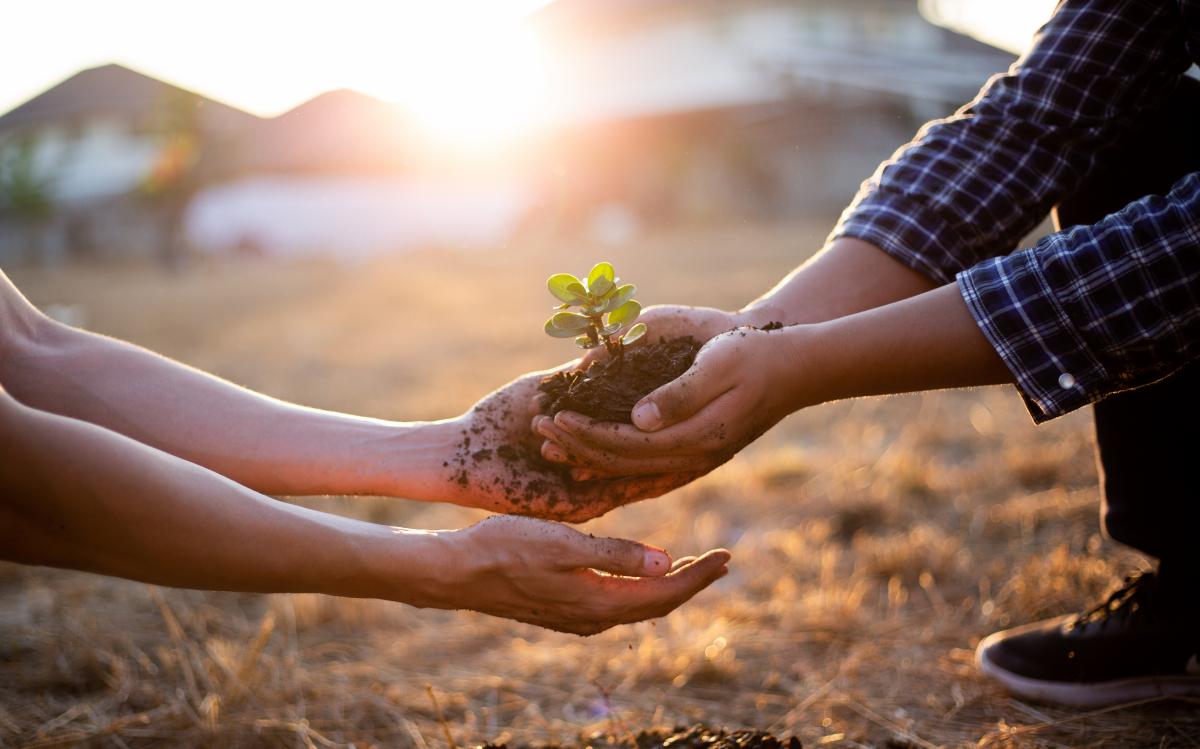 While Salesforce CRM in the business world is understood as a customer relationship management system, nonprofit organizations are adopting the software as a constituent relationship management tool that provides similar results. From housing and organizing vast amounts of data to tracking specific actions and behaviors at the individual level, a cloud-based CRM can be an integral part of the nonprofit technology stack. 
Fortunately, the popularity of Salesforce CRM also means that this piece of software is widely recognized by other product vendors and therefore boasts the ability to integrate with many, if not most, other leading technologies. Nonprofits, associations and foundations can all take advantage of the powerful capabilities of the Salesforce CRM platform, regardless of their size or cause area.
Here are five ways that you can start using Salesforce CRM to improve, grow, and nurture your donor relationships:
1. Connect with your donors where they are
Now that digital channels have become commonplace in today's society, as primary ways for people to interact with each other, many nonprofit organizations are realizing that they need to rethink where and how they can connect with their constituents. Instead of sending thank you notes via direct mail, your communication strategy will likely require a heavier reliance on digital channels, especially email, to engage with your donor base.
In order to ensure that your messages still retain that same degree of sincerity that donors expect to receive from mailed correspondence, your digital communications will need to demonstrate knowledge of the relationship that your donor has with your organization. Otherwise, your emails risk losing that element of "human" touch that your organization has so carefully cultivated with each of your donors. Even letters of acknowledgement and gratitude to major gift donors can be sent digitally, if handled properly. 
When Salesforce CRM is used in conjunction with Marketing Cloud, the marketing automation product of Salesforce, your organization can send automated messages based on the actions your audience members have taken. These actions could include everything from content downloads within emails to online donor transactions. So even though you may no longer be able to rely as heavily on direct mail to engage with their constituents, there is still plenty of opportunity to digitally connect with donors and members in a sincere and meaningful way.
2. Get to know your donors on a deeper level
The relationship that your donors have with your organization is a special bond that should be nurtured with great care. More than a simple transaction or everyday purchase, donations occur when an individual has a personal and vested interest in your nonprofit organization. Soliciting continued support from your donors, therefore, necessitates a deeper understanding of the people behind the donation--the individuals who care about the mission of your nonprofit organization and are inspired enough to contribute to its cause. 
A CRM platform, such as Salesforce, can collect and organize the information that you need to better understand who your donors are and why they care so passionately about your organization. When Salesforce CRM is properly integrated within your marketing technology stack, data can be collected from a variety of sources and aggregated to form a more complete picture of each of your donors. This holistic view essentially creates a donor profile for each of your constituents that can help you find out what drives their desire to become involved, what impels them to take action, and what influences the amount they are willing to contribute. 
3. Organize your data to personalize your messaging
Once you begin to understand why your donors contribute to your organization, you can start to strengthen the connection that they have with your organization through personalized messaging. With this information in hand, your nonprofit organization can show your constituents that you recognize them and their gift contributions. Personalized emails and other digitized documents can continue to uphold the human-like connection that your nonprofit organization has cultivated with your audiences, regardless of channel. To do so, donor information must be readily available so that you can recognize the relationship that each of your supporters has with your organization. Instead of trying to keep track of your donor base by managing numerous spreadsheets or, worse yet, entering data manually, Salesforce CRM will compile this information for you to create a more holistic view of each of your constituents, where you can see all of this data at once. 
CRM systems also let you segment your audiences so that you can better organize and manage your immense dataset, with the ability to appropriately tag each of your contacts. Within Salesforce, you can even build taxonomies that attribute your contacts to campaigns, in addition to grouping your data by company name, size, industry, etc.
4. Track donor engagement and retention rates
More than a comprehensive data warehouse of contact information, a CRM system also keeps record of the digital interactions that your constituents have with your organization, across channels and departments. As a single source of data truth, the CRM platform can both collect and delineate donor engagement and history in great detail. This level of transparency can reveal informative insights about your various audiences, everything from general demographic information to the frequency and amounts of their donations, as well as the communications that they read and the conversations that they have with your colleagues
A cloud-based CRM tool will allow you to monitor the engagement and retention rates of your donors, even in real-time, so that you can find opportunities to improve the donor journey. By tracking how often your constituents show their support, you will be able to look for periods of heightened activity as well as moments of drop-off that can be remediated. Use this information to take a closer look at the donor journey and optimize the interactions that your organization has with your audiences to encourage continued engagement.
5. Show your donors how their contributions make a difference
Donors take the time and care to invest in your organization, so shouldn't you do the same? Show your donors that you care and tell them how they've made a difference. Inspire them to continue a lifelong partnership with your organization towards your worthy cause.
According to Salesforce research, 9 out of 10 donors want to know how their contributions are making an impact. So show them! With Salesforce CRM, you can locate campaign stats with speed and ease, as long as your technology systems and tracking mechanisms are properly set in place. By demonstrating the significance of your donors' contributions, the more persuasive your organization can be in your solicitations for their continued support. 
Not only are these tangible results appealing to your constituents but to your leadership and board of directors, as well. By proving the results of your efforts through data, your organization can evaluate campaign performance and efficacy, make improvements where needed, and even request additional funding to purchase additional technology that can further support your nonprofit target objectives.
Adopting new technology into your nonprofit technology stack is simpler than you might think, especially when you have a trusted partner by your side. Contact our team of marketing technology consultants to learn more about the benefits Salesforce CRM can bring to your organization and the various implementation and integration services that we offer. 
Talk to Our Salesforce Experts
Contact our team of certified Salesforce consultants to see how your nonprofit organization can incorporate Salesforce into your nonprofit technology stack.