5 Ways a Content Strategy Can Boost Lead Generation
Marketers tasked with generating leads for Sales can rely on content marketing tactics to create brand awareness, grow organic reach and bring in new leads.
Your company needs to attract new business to stay strong and keep growing. When you task your marketing team with bringing in new leads for your sales team, what type of strategy should they execute? In today's marketing landscape, the answer almost always involves content.
While there are numerous channels through which you can reach your prospects, content is the unifying factor. Delivering messages to potential leads is best handled through authoritative content that demonstrates the subject matter knowledge and expertise of your company. Inbound marketing, too, depends on high-quality content that can attract browsers to your website.

The defining aspect of content within a marketing strategy is that it is multifaceted, with the ability to deliver several kinds of value at once. From the top of the marketing funnel to the bottom, and across different channels and mediums, the marketing efforts of your company will be defined by the content your team creates and uses.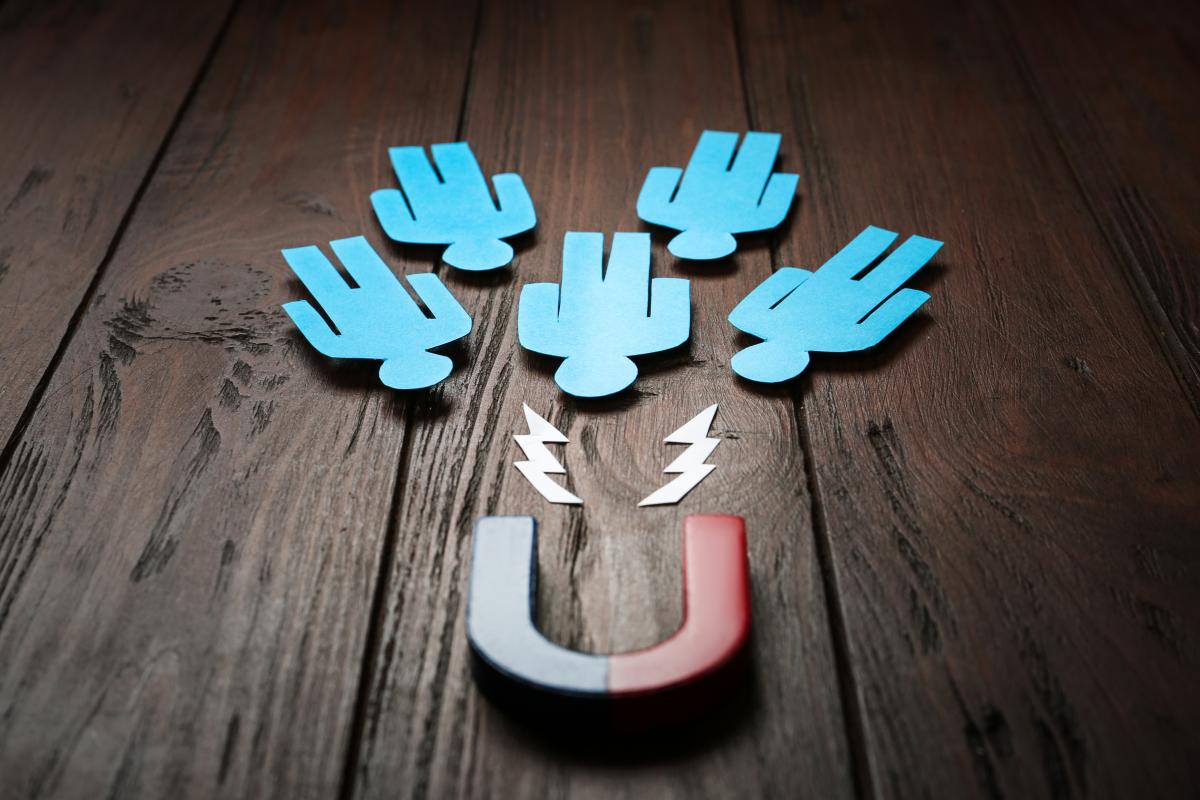 Attracting Leads with Content

Here are five ways that content can power lead generation for your company:
Increase the SEO value and search engine rank of your website
How high does your website rank on a search results page when a potential customer types in a search query that is relevant to your industry? The answer to that question could have a huge impact on the overall success of your website. SEO resource Moz points out that most people would prefer to visit a website that appears in their organic search results than through paid advertising. The content that your company publishes on its website determines where your website ranks on the search engine results page.  So, in order to rank higher in organic search results on Google or Bing, or any other search engine, your company will need to focus on creating high-quality, useful content that can attract visitors. 
Promote brand awareness and interest in products and services
Content can be used to put your brand name into the public eye and generate interest into the products and services that your company offers. These promotional pieces can vary in length and amount of detail they provide, but should entice readers to learn more and take a closer look. Content can also be repurposed into other forms, such as social media posts, videos, infographics and more, to help place your brand in front of potential customers. By distributing a variety of content across numerous channels, you can take your message to a larger audience and increase brand awareness. 
Build credibility as a leader and viable competitor within your industry
When people look for answers to their questions, they want detailed information that will help them achieve their goals. Content that provides useful information for consumers can help to position your company as an authoritative source on the subject matter. This type of content could include a blog post on your website that scores well with search engines and offers a detailed explanation of a particular concept, or even an article from another website that is authored by someone from your company and links back to your website. Either way, the content acknowledges your brand as a leader in the industry and builds credibility, so that people can associate your company with this subject matter and will know to contact your company if they are in need of its products and/or services.
Provide your sales and service teams with useful information to send to customers
Content can be stretched farther than a single one-time use. By sharing content with your sales and service teams, you can create a pool of useful information for your customers that is ready and easily accessible for delivery. When your teams have access to the same pieces of content, your company can efficiently recycle and reuse these assets across different channels. Not only does reusable content save your organization time and money, it also allows your sales and marketing communications to stay on-message and on-brand. 
Facilitate conversion efforts by encouraging prospects to take action 
Well-crafted content is compelling and, at its best, can convince an uncertain prospect that the time is right to make a purchase. While content at the top of the sales funnel should focus on informational pieces and problem-and-solution scenarios, there is plenty of room in the lower stages of the funnel for content that reflects the value of your company's work. Case studies, white papers, detailed product sheets, customer testimonials, etc. can be used to encourage a sale. These forms of sales enablement materials not only validate the work that you do and the quality of your products and/or services, but can help you increase the rate at which you convert prospects into customers.
The Role of Technology in Content Marketing


 
In order to extend the reach and enhance the value of your content, your marketing and sales teams must have access to modern marketing technology that can help them deliver this content at scale. These teams should be able to use these tools to compile customer data into a single source of truth and perform analytics that can provide actionable insights, such as discovering the best piece of content for a particular audience or phase of the sales cycle. When properly integrated, marketing technology systems can even provide your teams with lead-specific information based on every interaction the customer has with your company, so that your teams can stay well-informed and make appropriate decisions.

A solid content marketing strategy uses a combination of technology and training to deliver well-crafted, relevant, and timely content to customers through the most suitable channels. To find out how your company can increase your lead generation and conversion efforts through content strategy, contact our team!
Take the Next Step
Reach out to our team to learn more about our services.