How do I handle a multilingual site with several integrations?

Content Strategy & Site Integration on Sitecore CMS
The American College of Cardiology (ACC) is a nonprofit medical society leading the way for improved heart health and optimal cardiovascular care. With over 45,000 members, ACC provides educational and informational online resources for medical professionals and students. The College partnered with Geekhive to implement its CardioSmart website on the Sitecore enterprise platform.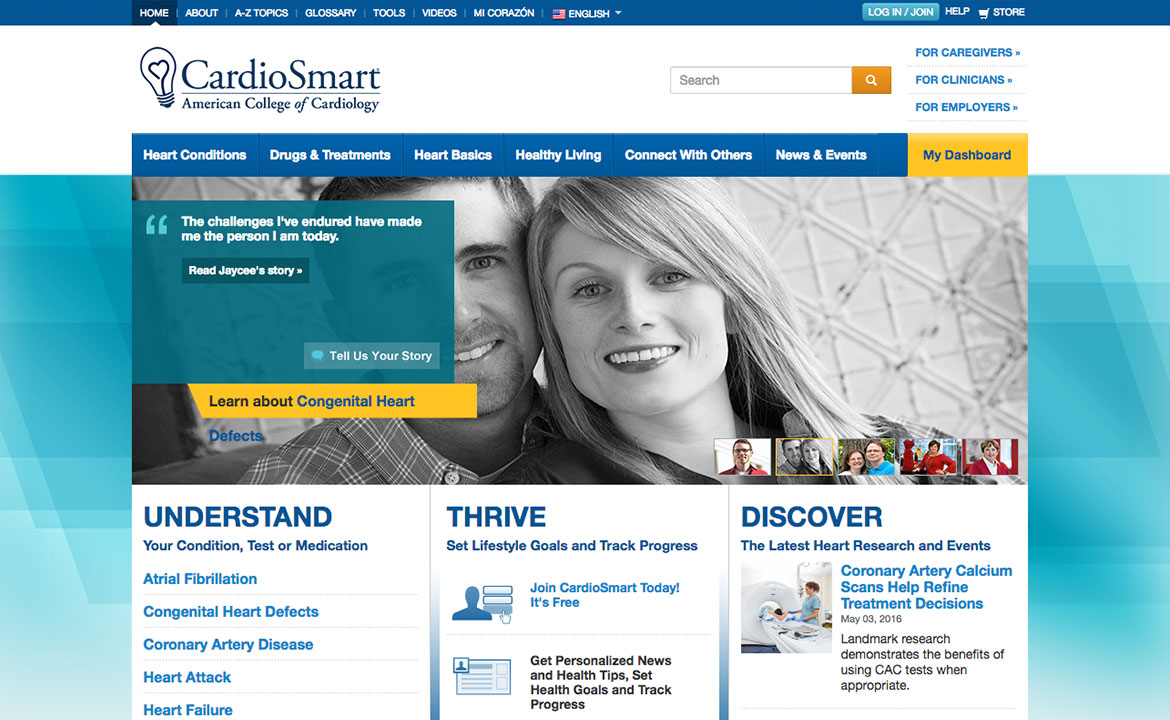 Challenge
The American College of Cardiology was in need of a comprehensive website that could provide visitors with information on the prevention, management, and treatment of various cardiovascular diseases. Ideally, the website would give heart patients and their caregivers access to online tools that could help them log vitals signs, monitor food intake, exercise, and blood pressure, and track patient progress through treatment. In order to be a particularly helpful resource on cardiovascular care, the website would also provide information about heart medications and other treatment options based on individual preferences and tolerances.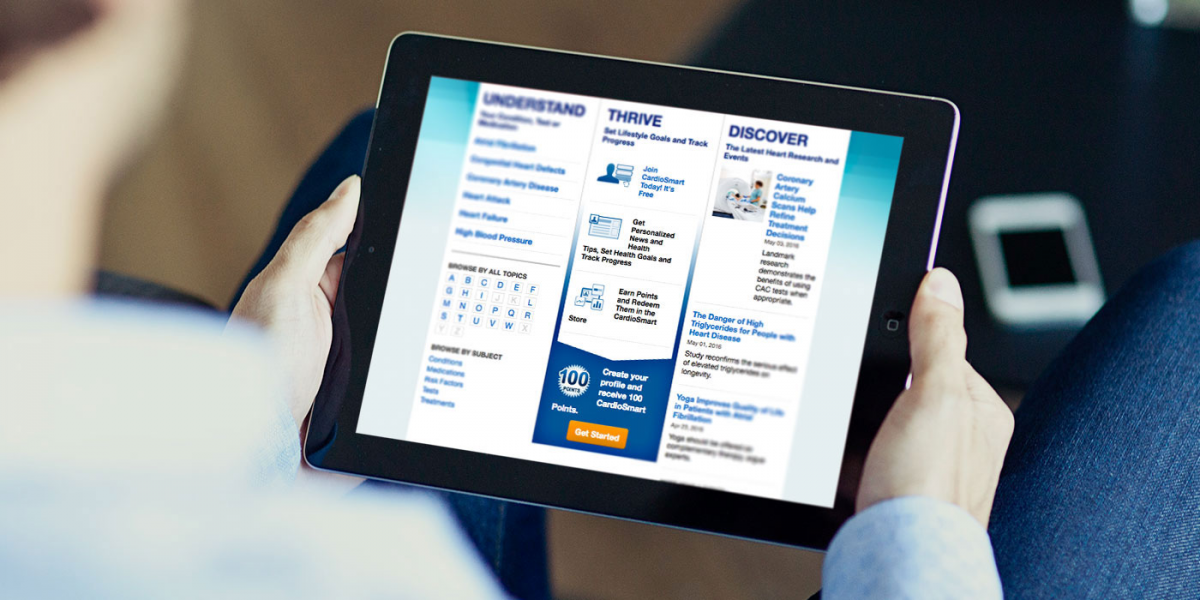 Strategy & Solution
Our team decided to build the ACC website on the Sitecore content management system (CMS), a sophisticated tool for multilingual content management that also enables complex integrations with other websites. To keep up with the rapidly changing information and advancements of the medical field, we developed an automated migration system for the ACC website that could import updated content from other websites to the Sitecore CMS. Through this system integration with partner website Healthwise, the ACC can now ensure that its website visitors always have the most up-to-date information available.
Our Sitecore experts also implemented the multilingual features of the enterprise CMS, which lets the College easily manage and translate content into multiple languages. The content management system also offers personalization capabilities that allow heart patients and their caregivers to search for medications and find various treatment options based on the patient's elected preferences and tolerances. 
Using Sitecore technology best practices, our team developed the CardioSmart website to become a mutually beneficial database of information for patients and the ACC. When visitors choose topics of interest, the website delivers helpful and relevant information to the patient that can also inform ACC communications and research. Patients are also able to create personal dashboards where they can keep track of their progress and achievements with a health log and toolbox.
Website visitors are also able to socially engage through the CardioSmart website and can join discussions on specific topics. The website encourages member engagement through online challenges where users can earn and redeem points at an integrated "store." Digital graphs and quizzes are also available on the website to help patients make informed decisions and determine preferred treatment options and more.
To help website visitors easily identify medical conditions and treatment options, our team created a searchable database for the website that includes definitions and medications, complete with photos, thanks to system integration with the Healthwise partner site. We also enabled newsletter sign-up for ongoing patient communication and engagement, which includes the option to easily toggle between English and Spanish languages.
Results
The CardioSmart website provides the American College of Cardiology with an interactive and personalized informational resource for heart patients and cardiovascular care providers throughout the world.