What is Salesforce Marketing Cloud? Everything You Need to Know
If you're wondering "What is Salesforce marketing cloud?," you're far from alone. Learn how to use this technology to redefine the customer experience.
For today's marketers, every moment counts. Your customers have come to expect relevant and real-time messaging across each channel they interact with.
But how can your team of marketing wizards possibly be everywhere at once?
Fortunately, the solution won't take the use of a Time-Turner. The Salesforce Marketing Cloud offers everything you need to create digital experiences that engage and inspire new and existing customers alike. Although, like any good spell, it'll take a bit of practice.
So, put down your wand (or not — your choice) and learn how to conjure the power of the Salesforce Marketing Cloud.
 
Powering your marketing strategy with the Salesforce cloud
Your first lesson in unlocking the magic of Salesforce: understanding what the cloud actually is.
The Marketing Cloud is a Salesforce-owned platform created to help marketers deliver personalized journeys across every channel and device customers interact with. From the data that drives your strategy to the final stages of the digital journey, the cloud offers solutions for just about every imaginable customer interaction — more on that later, though.
The goal of the cloud-based tool is to help teams become "customer companies" by providing the following features: 
• 360-degree view: Salesforce offers a holistic look into each and every customer to help generate a stronger understanding of your target audience. 
• Relevant messaging: As you build your customer profiles with data-driven insights, you'll be able to craft more relevant messaging that speaks to their unique wants and needs. 
• Right message, right time: Bring all of your Salesforce Marketing Cloud data together and push curated campaigns to your target customers on the digital channels they're native to.
And, unlike other "solutions" out there, the tool is tailored to support brands both big and small. No matter the size of your company, the cloud can offer the support you need to nurture meaningful relationships that drive revenue and increase returns on digital investments.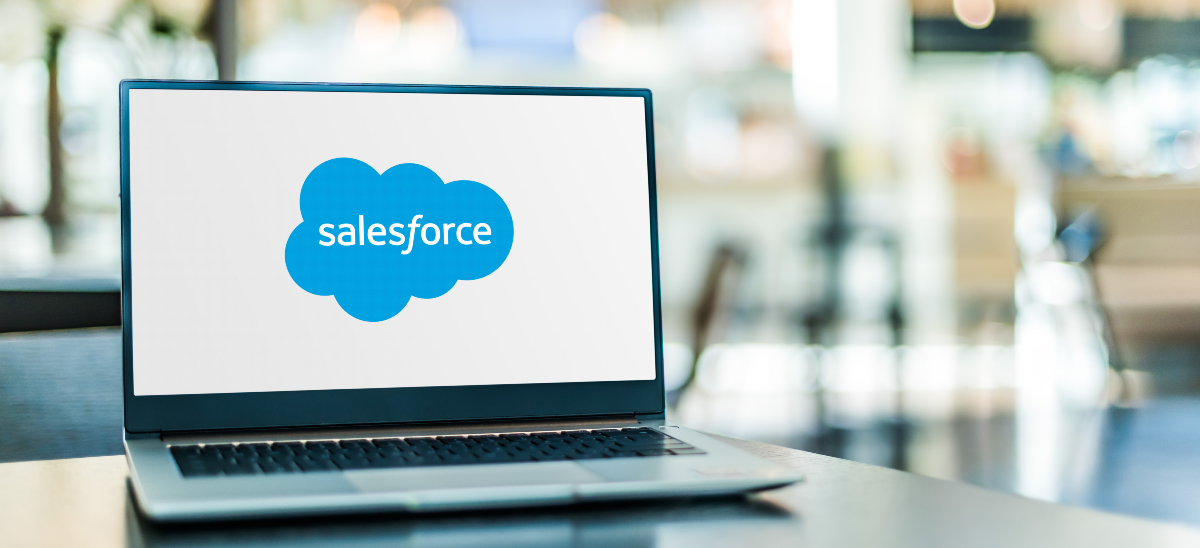 Leveraging the cloud's marketing tools
The Salesforce Marketing Cloud is highly customizable, so it's up to you and your team to decide which features will deliver the best outcomes for you and your customers.
While every company's Salesforce strategy will look a little different, just some of the tools available to you include: 
• Customer journey mapping: Visually plan and map out interactions at each stage of the customer lifecycle, giving your team insight on individual consumer behaviors as well as your overall progress toward organizational goals. 
• Email and marketing automation: Whether your email strategy is just getting started or is already a sophisticated, multi-stage campaign, Salesforce has you covered. The platform's drag-and-drop content tools make it easy for your entire team to personalize, integrate and automate communications throughout the customer journey.
• Predictive analytics: Track behaviors and predict outcomes using historic customer data to create and deliver relevant content in real time — minus the hours of manual research required of traditional personalization.
This is just a sample of some of the hundreds (yes, literally hundreds) of features the Salesforce cloud offers to marketers like yourself. From mobile tools to channel management, the platform offers end-to-end support with any marketing campaign you can dream up.
Optimizing your marketing activities
OK, so the cloud has a lot of potential. But how does all of that translate into a better digital experience for you and your customers?
While personalization and customer engagement are the name of the game, Salesforce will also help you to simplify your marketing strategy, delivering additional value through the following benefits:
• Cost savings: Everything on the cloud is delivered through the web rather than via on-premise hardware. That means you can reallocate what would have been a major infrastructure investment toward something more meaningful for your customers. We call that a win-win.
• Enhanced collaboration:No more waiting for Sue in sales to send Mary in marketing a document that's buried under thousands of other files. Your entire team simply logs on to the Salesforce app and has full access to the data they need
• Channel optimization: If your users are on a channel, odds are that Salesforce supports it. Leverage the right messaging on the right platform to ensure that your marketing efforts aren't getting lost in translation. 
But, like any other technology, it's important to remember that achieving the wins you're looking for will require a long-term strategy and a bit of patience.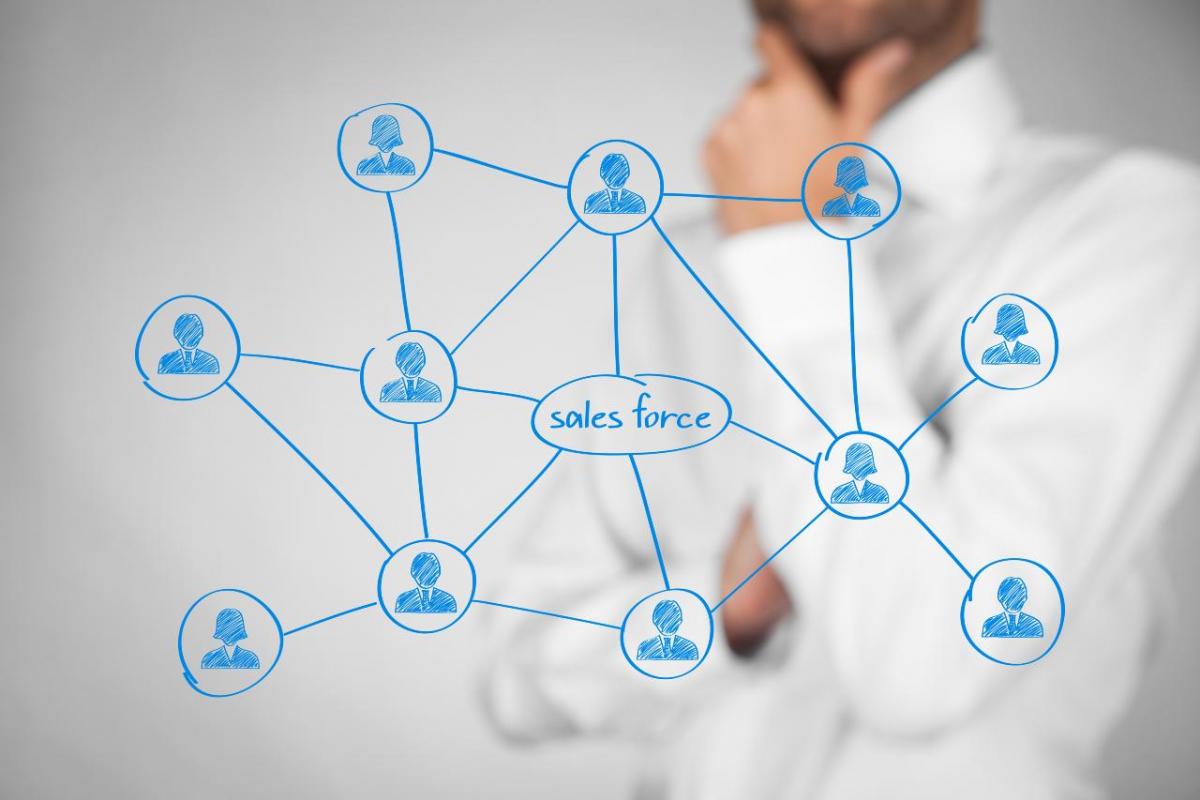 Unlocking the full potential of the Salesforce cloud
While the name of the platform may suggest otherwise, rest assured that the Salesforce "Marketing" Cloud is an investment that benefits every team in your organization. 
Similar to how the cloud can be used to enhance each stage of the customer journey, any internal process that impacts customers can also be transformed through technology:
• Marketing: Engagement, personalization, optimization — we could go on for a while here. The Salesforce cloud is built specifically to help your marketing team measure performance over time and find opportunities to better engage new and existing customers.
• Sales: The cloud integrates with sales efforts to drive lead generation and empower teams with competitive insights. This all makes it easier to nurture prospects through the sales funnel from start to finish.
• Service: With each customers' entire history with your company at their fingertips, your service team can provide customized support when and where it's needed most.
With the right strategy driving your team, guiding customers on their journeys with your brand has never been easier or more effective.
Getting started with Salesforce Marketing Cloud
If the cloud seems a little overwhelming at first, don't worry. While we can't deliver your much-anticipated Hogwarts letter (we're still waiting on our own), the team of marketing experts at GeekHive can still help. 
As a certified Salesforce partner, we'll work with your team to uncover opportunities to refine your marketing efforts, identifying which features align most closely with the needs of you and your customers. 
Book an appointment with us today and together we'll build a digital experience that empowers your team and enchants your customers.