Q&A: Why You Need an Agile Martech Roadmap
An Interview with our President & CEO, Peter Ladka, and our Chief Technology Officer, Jay Oliver
Whether we are helping marketing leaders use data insights to personalize the customer journey, or helping senior executives integrate the technologies that comprise their martech stack, our digital strategists and engineers at GeekHive are laser-focused on driving incremental change that helps organizations digitally evolve. Essentially, we provide our clients with the tools and strategies needed to do what they do best, only faster and better.
For a closer look into the marketing technology solutions that GeekHive provides, we sat down with our President & CEO, Peter Ladka, and our Chief Technology Officer, Jay Oliver, to see how the agile martech roadmap can address the many challenges facing today's marketing executives.
Read our Q&A to learn how a marketing technology plan can support the business objectives and future-forward vision of your organization: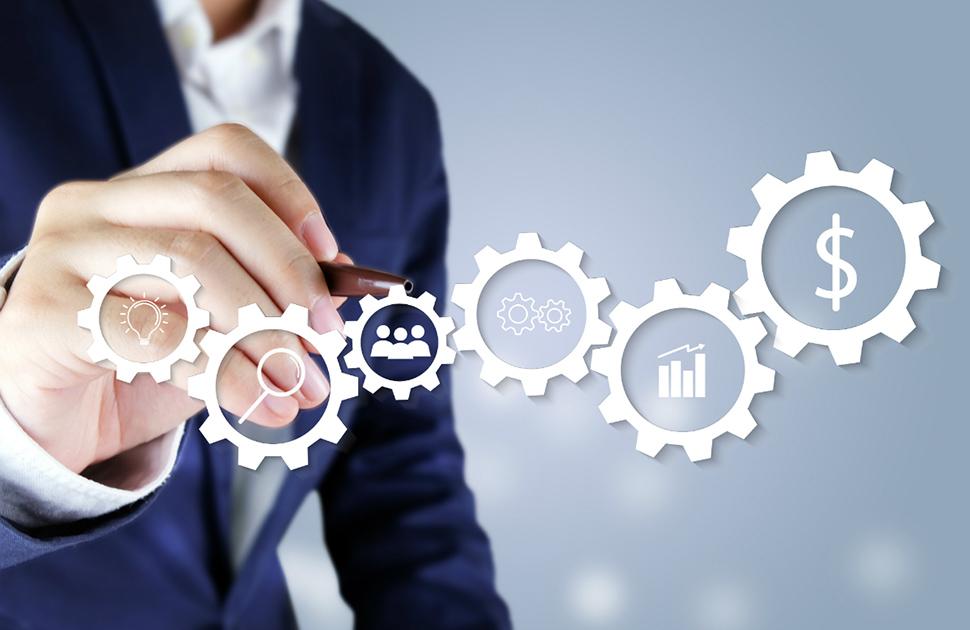 What are some of the marketing technology pain points that you hear from clients most frequently?
CTO Jay Oliver : Before partnering with us, many of our clients had struggled to get the most value out of their technology investments. Now, more than ever, there is an overwhelming number of martech products available in the market. And without the time, strategy, or resources necessary to guide their purchasing decisions, marketers are finding it difficult to identify which platforms are best suited for their organization. Faced with too many options, marketing professionals not only need to know which tools to select, but also need to determine whether or not these technologies can support their business objectives and cooperatively integrate together.
In direct response, our team at GeekHive developed an agile martech roadmap to specifically help our clients tackle these challenges and find the right solutions for their organization.
What exactly is an agile martech roadmap?
CEO Peter Ladka : Put simply, an agile martech roadmap is a flexible, actionable plan that aligns an organization's martech stack with its business needs and objectives.
At GeekHive, we use the term "agile" to describe our roadmap, since we believe that organizations need to have a flexible plan in order to stay ahead of the competition. Today, the martech landscape is constantly changing--adapting to new market trends, customer demands, personnel needs, and emerging technologies. So, in order to get maximum value out of your marketing investments, you will need to have a scalable strategy that can align and integrate the technologies of your existing martech stack and has the capacity to grow with your business.
Are there other benefits to the organization for having an agile martech roadmap?
CEO Peter Ladka : With an agile martech roadmap in place, marketers can connect their existing tools and platforms, personalize the customer journey, identify KPIs to meet business goals, and evolve with a rapidly changing landscape. The roadmap ultimately helps marketing teams better understand their entire digital ecosystem by revealing opportunities for improvement and rewarding successful efforts.
How would you describe the current martech landscape from the perspective of the marketing professional?
CTO Jay Oliver : The stakes have never been higher. Marketing professionals are now responsible for improving the customer journey, overcoming organizational roadblocks, reducing time-to-market, evaluating thousands of marketing technologies, and--of course--proving return on investment.
And when CMOs and other marketing leaders have already committed to expensive technology investments, they find themselves under increasing pressure to prove how effectively their martech stack can meet business objectives.
So, where do marketers go from here in order to get more value from their martech stack?
CEO Peter Ladka : In order to drive martech value, marketing organizations need a plan that will guide their decision-making and will help them optimize their technologies to improve speed and agility. As new products continue to emerge onto the scene, in the coming months and years ahead, organizations must be able to adapt and scale with the changing landscape. Marketers who can lean on an agile martech roadmap will benefit from a strategically-constructed plan that is flexible enough to evolve and scale with their organization, while continuing to support its short- and long-term business objectives.