Q&A: (Part 2) Why You Need an Agile Martech Roadmap
Continuing the conversation with our executive team on the agile martech roadmap, we asked GeekHive CEO Peter Ladka, and CTO Jay Oliver to share their thoughts on the benefits and impact that an agile roadmap lends to the customer experience.
Read along as we delve deeper into the advantages that arise from having a strategically-planned and well-executed agile martech roadmap. Going beyond its practical implications, we take a look at the significance of the roadmap on the digital experience and the integral role that it plays in customer journey orchestration.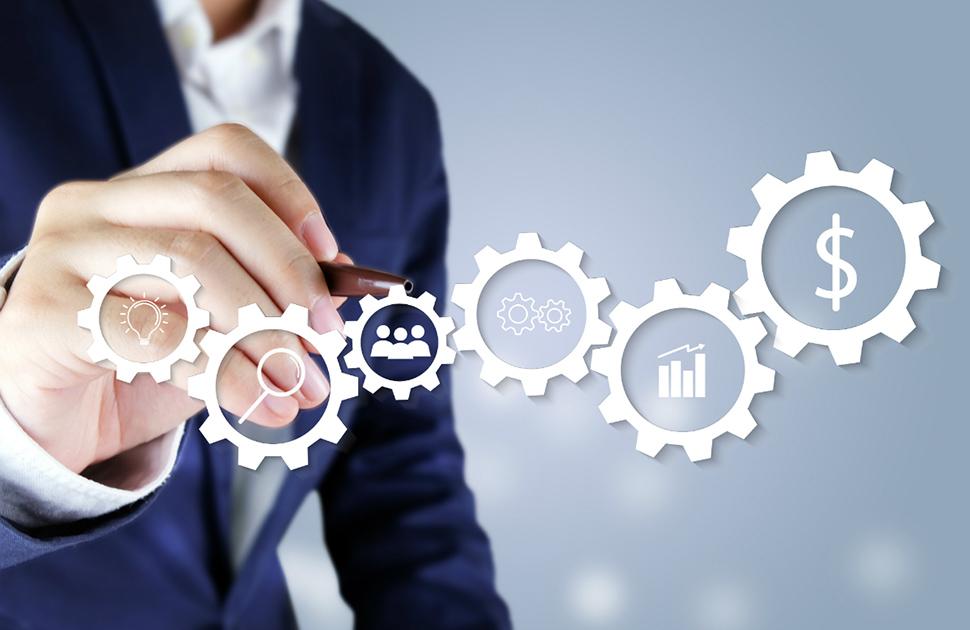 How does an agile martech roadmap relate to the customer experience?
CEO Peter Ladka : From its onset, the agile martech roadmap takes the customer into consideration, continually seeking ways to address specific needs and provide better service, across every touchpoint of the customer journey. As the market continues to change, customer demands and expectations will naturally change along with it. So, it will be important for organizations to respond to these fluctuations, quickly and efficiently, without losing sight of their business goals.
Fortunately, an agile martech roadmap provides organizations with the flexibility needed to evolve with their customers and adapt to the market, accordingly. All the while continuing to work towards their company objectives.
In your opinion, what should marketing professionals focus on doing to improve the customer experience?
CEO Peter Ladka : Today's digital customer is curious, demanding, and expects one-to-one personalized experiences at every brand interaction. So, in order to provide customers what they want, when they want it--even before they realize it--marketers need to be proactive and equipped with a customer-focused strategy and approach.
First and foremost, marketing professionals should evaluate the capabilities and performance of their current martech stack to see if it meets the needs and future goals of their business. From there, they can take advantage of technology integration opportunities to streamline and personalize the customer experience.
What can the integration of marketing technology platforms help solve?
CTO Jay Oliver : Proper technology integration improves access to informative data and effectively connects each stage of the customer journey. It is only when the platforms of your martech stack are aligned, are you able to gather data across channels, derive insights, and view the customer from a holistic point of view. So, a well-integrated stack of marketing technologies will give you the information that you need to make informed decisions that help to improve the digital experience and personalize key moments within the customer journey.
From a budgetary standpoint, the evaluation and integration of your marketing technologies can also help to reduce unnecessary spend by eliminating tools that are redundant or no longer useful. When technologies are not integrated or misaligned, resulting in a disconnected stack, organizations risk losing system functionality and interoperability.
How can an agile martech roadmap facilitate marketing technology integration?
CTO Jay Oliver : Roadmapping begins with a comprehensive technology evaluation that determines the capacity of your martech stack and its ability to provide successful outcomes for your organization. Gaps that exist between your actual and ideal states of technology are identified and can help prioritize platform upgrades or replacements. The agile martech roadmap plans each phase of your digital transformation, which not only ensures that all of your technologies are reviewed and considered for integration, but also helps to determine an appropriate timeline for your future investments.
When your platforms have been established, the roadmap will serve as a handy guide for your organization to navigate through the stages of your digital transformation, step-by-step. Walking you through implementation and integration, while keeping your short- and long-term goals top of mind.
Does the agile martech roadmap address any other needs, outside of being a guide for digital transformation?
CEO Peter Ladka : Without a doubt! An agile martech roadmap also serves as an insightful planning tool for marketing campaigns, activities, budget, resources, and future objectives. Completely tailored to your organization and its core objectives, the roadmap can also be presented to senior leaders to help prove the need for digital transformation and to explain what that process entails.
Our clients often refer to the agile martech roadmap as a trusted and reliable resource for their team members, throughout the digital evolution of their company. Fundamentally, it is a flexible and customized plan that sustains its lifetime value, maturing with the needs of the company.