Step Up Nonprofit Technology Use Before Your Next Fundraiser
In today's tech-driven climate, embracing new and improved marketing technologies to support your fundraising efforts are critical.
When it's time to enter a critical fundraising period, your nonprofit team needs to grasp every advantage available. Your team must be prepared--ready and focused--with the ability to quickly scale up your capabilities. In today's tech-driven climate, that may mean embracing new and improved marketing technologies to support your fundraising efforts.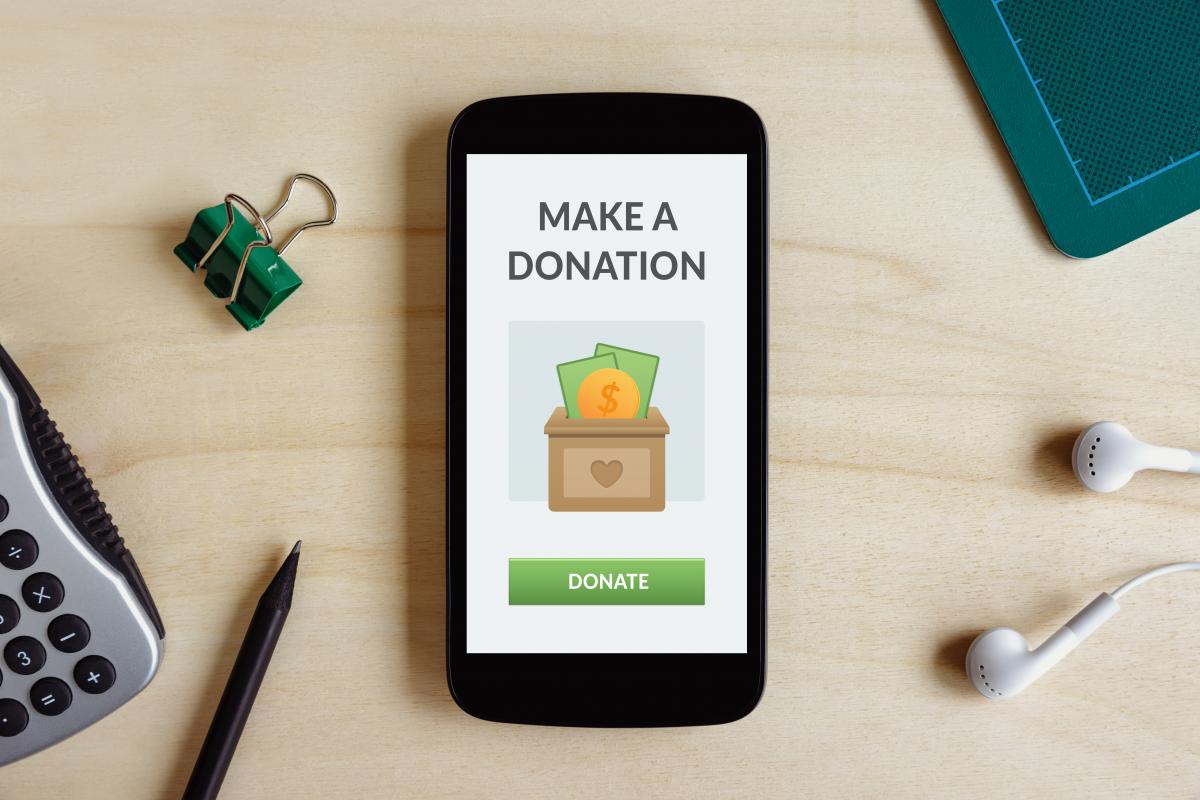 Why should your nonprofit use martech?
If your nonprofit has mostly been operating free of the marketing technology tools that are common in the corporate world, now is a great time to change things up and embrace these same software solutions. The push to become more technologically advanced is an ongoing trend throughout the nonprofit sector. Customer Think points out that nonprofit organizations and associations are learning how to use donor research software, CRM systems, marketing automation platforms, and analytics tools to reach and solicit donors.
The reasons to employ these marketing technology tools are the same as they are in any industry. You simply need to start thinking about your donors in the same data-minded way that modern companies think about their customers. With this mindset and these accompanying tools, you can build strong, ongoing relationships with your donors and improve their experience as they interact with your organization. You will also be able to launch targeted donor campaigns that are focused on engagement and retention.
Technology-based outreach to donors equally applies to small nonprofits and associations. Network for Good CEO Bill Strathmann stated that smaller organizations are now able to raise funds on the same level as their larger peers, because they are empowered by affordable marketing technology.
In the days of direct mail, every campaign came with a print and materials cost. Now, nonprofits can advertise and solicit donations through digital campaigns - whether they focus on inbound, social media, email, or any other digital method - as an accessible way to reach out to donors and make an impression.
Online technology tools also provide the benefit of helping your teams communicate, collaborate, and stay on-task when working remotely or from different locations. Over the years, organizations have naturally been moving toward more geographically-dispersed models, yet many have recently and suddenly been forced into adopting this method due to the coronavirus pandemic. With a modern, cloud-based martech stack, nonprofit organizations and associations can continue to operate and work on projects without disruption, whether their remote work situation is a permanent strategic move or a reaction to a crisis.
How can you optimize your martech use quickly?
Marketing technology is a tool like any other: It can fulfill its role only if it is used correctly. Unskilled or uninformed use of martech simply will not have the same positive effects as an optimized approach. But with your fundraising periods coming up, the clock is ticking on improving your systems. So, how can you make your nonprofit technology deliver real results without going back to the drawing board?
Align strategy with technology
Do you know whether your technology is being used to its utmost potential? Is it aligned with your nonprofit's overall strategic goals? An expert consultant can examine your technology stack and identify opportunities to better use what you have, or recommend upgrades.
Marketing technology is a means to an end for nonprofits and businesses alike. Your organization has clear goals mapped out, and your martech stack is designed to help you pursue those objectives. Whether that means getting new donors at an acceptable rate, retaining your current base, or combining those two approaches to create a sustainable funding source for the future, you should ensure that you have the right technologies and are using them correctly.
Analytics tools can determine the best times and methods for donor outreach. Automation technology for email and other outreach campaigns can create a cadence that reflects this optimized strategy while streamlining the process and reducing manual effort. Content management tools can also help your team by serving relevant information to your digital audiences whenever it's needed. A careful inspection of your nonprofit technology can help you tell whether you need new solutions, or if your systems are living up to their potential.
Seek better integration between existing technology tools
A nonprofit technology stack will ideally include systems that can automate email outreach and track inbound leads, in addition to content management and customer relationship solutions. If you determine through your tech stack review that you already have a strong selection of marketing technologies, you may be wondering why these products aren't giving you better results. The answer may reside in a lack of integration.
Whether your primary criteria for selecting technologies involve price or feature set, it's normal to buy martech solutions from a variety of providers and highly unusual to have a full set of tech tools from a single vendor. However, this diversity of systems may create an environment where data is not shared automatically, which makes it hard to get a cohesive view of each of your donors and their journeys as they interact with your organization.
This is where an expert technology partner can come in handy and intervene to create more backend integration between the many parts of your marketing technology environment. When each system shares data seamlessly with the others, many aspects of your efforts improve at once: less manual data entry means a reduced risk of human error and detailed views of each donor can be easily assembled, complete with the best ways to reach them. By aligning your technology systems, you can quickly improve your outreach capabilities using the existing systems within your organization.
No matter the size or focus of your not-for-profit organization, a quick look at your marketing technology options and how you can effectively be using them can power your next fundraising season.
Contact Our Team
Reach out to our consultants to learn how you can begin optimizing your nonprofit technology.