DrupalCon Global "Driesnote" Recap
As the first-ever global virtual event hosted by the Drupal Association, DrupalCon Global 2020 brought together members of the Drupal community from all corners of the world to hear how organizations are getting the best use out of the platform.
Dries Buytaert, founder of the Drupal open-source platform, kick-started the event with an opening keynote that fueled the excitement surrounding the latest release of the Drupal content management system (version 9), and provided a glimpse into what lies ahead.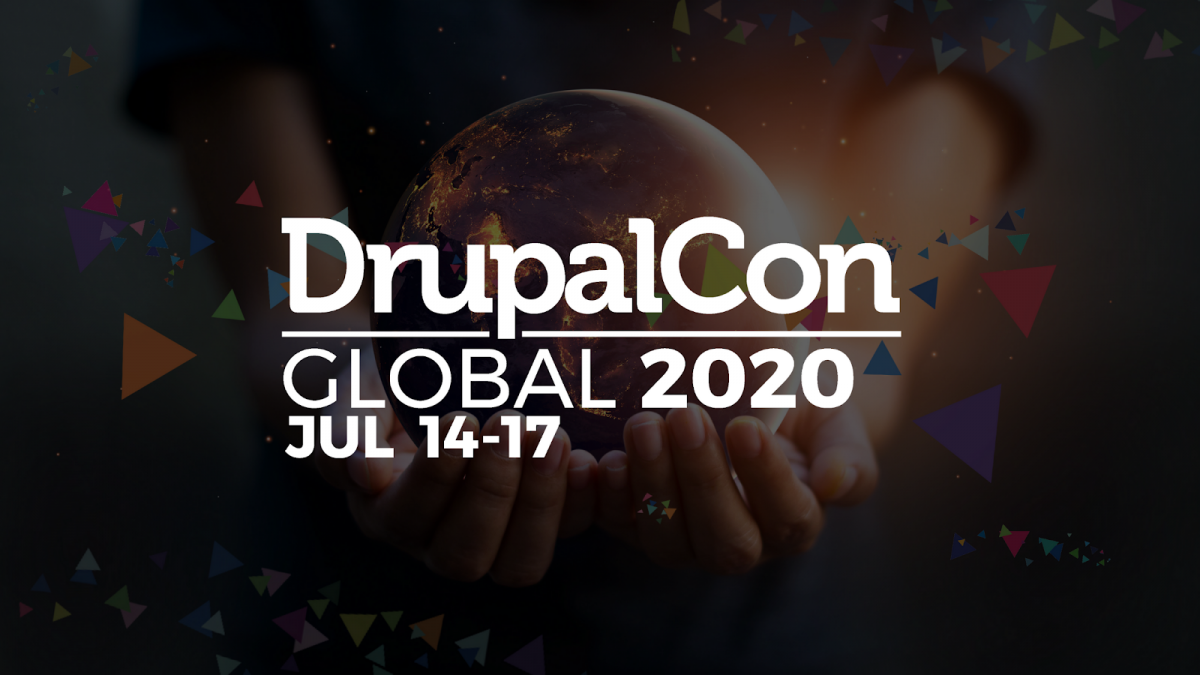 For a quick recap, here are a few key takeaways from this year's "Driesnote" keynote presentation:
 
Open-source CMS is becoming more relevant to all types of organizations
During economically-challenging times, marketing technology platforms that are powered by open-source technology platforms prove their value. Open source platforms can be remarkably agile, which gives organizations the freedom to adapt, digitally evolve, and minimize business disruption.

The Drupal open-source CMS provides marketers and developers with a customizable content management solution that can handle the demands of digital audiences and remote workforces while supporting the ever-changing needs of the organization. Recognized for its flexible framework that allows for easy integration with other software applications, Drupal lets organizations to "do more with less" -- specifically, less technology and less budget. In fact, Drupal has taken an API-first initiative for future Drupal versions that will further enhance the integration abilities and extensibility of the platform.

The upgrade from Drupal 8 to Drupal 9 is remarkably simple and quick!
In addition to highlighting some of the key features of the Drupal 8 platform, including user-friendly media management and web page layout builders, Dries noted how easy the upgrade process can be when transitioning to Drupal 9 from an up-to-date Drupal 8.

Without the need to rebuild the site from scratch, the upgrade to Drupal 9 requires minimal technical work to be done. More than 30% of Drupal 8 modules are already compatible with Drupal 9 and very few pieces of code need to be changed when migrating from one version to the next. In fact, Dries upgraded his personal blog website to Drupal 9 within 20 minutes! Of course, larger and denser websites will require longer periods of time to complete the transition, yet the process will still take significantly less time than CMS upgrades of the past.
 
Drupal Aims to Be Increasingly User-Friendly and Budget-Friendly
By developing Drupal 9 and future versions of the platform in such a way that each new release builds upon the existing CMS framework that precedes it, Drupal upgrades no longer imply complete website rebuilds. Instead, CMS upgrades will act more like simple system updates. Without the need to replatform every few years, newer Drupal versions will prevent technical debt from accumulating and can reduce the total cost of CMS ownership for organizations. Dries stated that his team will strive to "balance both technical debt and innovation" for the Drupal platform.

Future plans for the CMS include the possibility of automated system updates and more "out-of-the-box" features that give marketers and developers immediate access to new tools and crowd-favorite modules that can help them perform their jobs with greater ease. By focusing on the wants and needs of modern-day Drupal users and site owners, the platform strives to improve the user experience for all website stakeholders with each new release.
 
Move over Drupal 9, version 10 is already on the horizon!
If the fast-approaching end-of-life dates for Drupal 7 and 8 are not enough incentive to start preparing for an upgrade path to Drupal 9, the fact that Drupal 10 plans are already in the works might be. Each Drupal CMS version relies on third-party technologies, such as PHP and Symfony, that follow their own cycles of new release and end-of-life dates. The longevity of Drupal 9, therefore, depends on the timeline of support for these other technologies, which will begin to expire as soon as 2022. In order to ensure that the Drupal CMS continues to remain secure and functionally stable, Drupal 10 will likely be introduced in June 2022. 

 
With DrupalCon now behind us, it's time to take action and start putting these ideas into motion. Putting together a plan for your upgrade to Drupal 9 should be at the top of your to-do list. While there are still several months before Drupal 7 and 8 are no longer supported, there is much preparation work to be done. Talk to one of our Drupal experts to learn how to get started.
Start Planning Your Upgrade Path to Drupal 9
Contact us to find out what you can do now to get ready for your next Drupal upgrade.