Customer-Centricity: Driving Growth Beyond Marketing
Why a customer-focused digital approach is quickly becoming a profitable business driver for the entire organization.
As the rewards of centralized and organized customer data management manifest for marketing professionals, senior business leaders are starting to take note. Insights gleaned from consumer data---whether behavioral, transactional, or qualitative in nature---are proving their value by lending a deeper understanding of the customer experience for the entire organization, not just the marketing team.
And yet, a recent survey indicates that over half of business leaders are not maximizing their data to gain competitive advantage. While some companies may need to contend with obvious obstacles (e.g. siloed departments, separated technologies) before they can effectively leverage their data, others may be missing out on revenue-boosting opportunities that are available yet undetected due to performance gaps or organizational inefficiencies.
Taking the initiative to drive business forward, CMOs and other marketing leaders are implementing customer-centric strategies that are capable of producing successful outcomes for the entire business, beyond marketing. Learn how digital executives are driving growth with: Insights, Integration, and Alignment.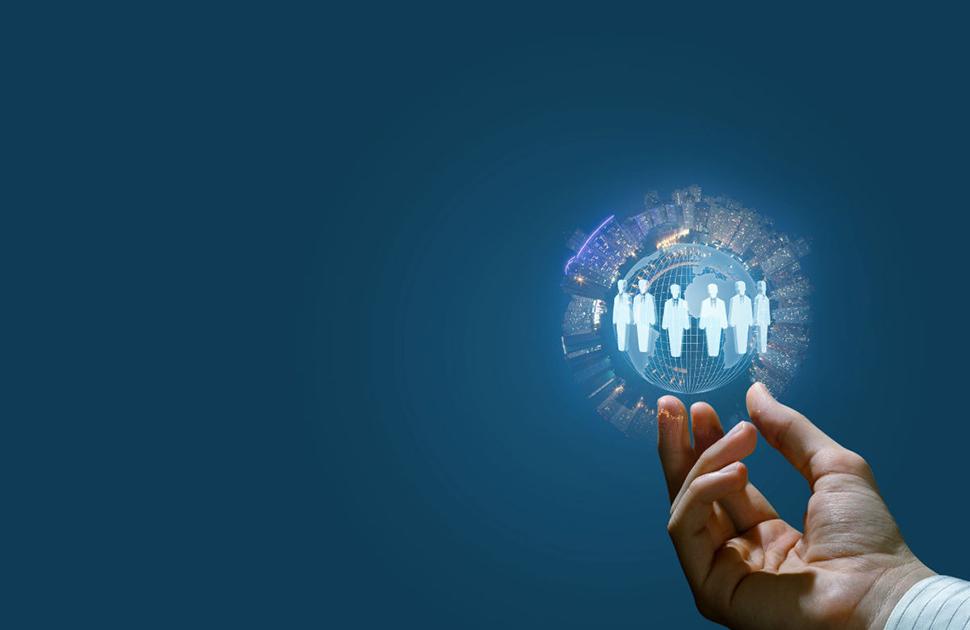 Share Insights for Greater Impact
Whereas data collection and aggregation typically stems from tactical marketing efforts, the information that can be derived from customer data analysis has the potential to extend beyond the single department to influence company-wide initiatives, processes, and decisions.
As business leaders increasingly realize the inherent connection between customer data insights and business results, there becomes an apparent need to initiate ongoing dialogue between departments that centers around the customer experience. By pivoting away from isolated marketing practices and opening the door on data, marketers are presented with a distinct opportunity to expand the reach and influence of the data they collect to all corners of the organization.
With greater insight into the digital experience comes heightened awareness of improvements that can be made to streamline and enhance the customer journey. For example, customer service and sales teams may choose to utilize data gathered from past brand interactions to inform their conversations and proactively meet customers at their respective stage of the digital journey. Finance departments and logistics teams, meanwhile, may discover ways to improve the consumer buying cycle and smooth out bumps in the order-to-delivery process.
Looking closely at insights gleaned from customer data analysis and sharing these findings with cross-functional peers, marketing teams can shed light on opportunities to incrementally improve operational efficiency, company-wide.
Integrate Teams & Technologies
By taking the necessary steps to de-silo the organization, business leaders can work towards opening up channels of communication and information-sharing to refine workflows across the board. What's more, a well-integrated network of marketing technology platforms and applications will provide the necessary foundation for effective data management practices to take place throughout the organization. With over half of marketing professionals leaning on multiple tools to consolidate customer data, organizations should consider interoperable technology solutions that can make better sense of multi-channel data and create unified customer profiles.
Only when technologies are properly aligned can customer data be validated for accuracy and aggregated to view the customer from all angles. Therefore, the proper connection and alignment of technologies not only allows for the seamless flow of data between systems of the martech stack, but also engenders a more holistic view of the customer. Organizations must break down any barriers that exist between internal teams and unite disparate technologies in order to form their own powerful, integrated, and scalable digital ecosystem.
Align Business & Marketing Strategies
With greater awareness of the customer and deeper insight into the digital experience, organizations can take actionable measures to improve company-wide operations that ultimately impact business growth. Yet, in order to do so, the goals of the marketing team must align with the overarching business objectives of the company.
According to recent research, 77% of marketing leaders do not confidently believe that their organizations are capitalizing on the full "revenue potential" of their customers. With the fear of losing out on opportunities to better engage customers and boost sales, CMOs are striving to find data-driven strategies that optimize the customer experience and drive business results.
Data insights can also help to inform other aspects of the business, beyond marketing efforts, that could benefit from a revamped approach to process or strategy. A close look at every customer interaction and every touch point along the digital journey will give internal teams a more thorough understanding of their contribution to the overall customer experience. With this shared vision, cross-functional teams can better connect, share ideas, and develop strategies to continually improve the end-to-end digital experience.
Company objectives centered around data give departments the direction needed to set specific goals that aim to support and enhance the customer experience. And rallying C-Suite support around this effort is not likely to pose a challenge, as 73% of executives already find data to be integral to the development and direction of business strategy. By bringing business objectives into the context of marketing and, likewise, making the connection between marketing data and business practices, organizations can build out their own go-to-market strategy that fully supports the greater goals of the company.
When familiar with the digital experience and armed with the knowledge of customer expectations, desires, and demands, senior executives become better equipped to make logical and informed decisions that offer a competitive advantage for their companies and accelerate business growth.