Benefits of Moving Your CMS to the Cloud
The advantages of transitioning your on-premise content management system to the endless possibilities of the cloud.
Why Should You Consider a CMS Cloud Migration?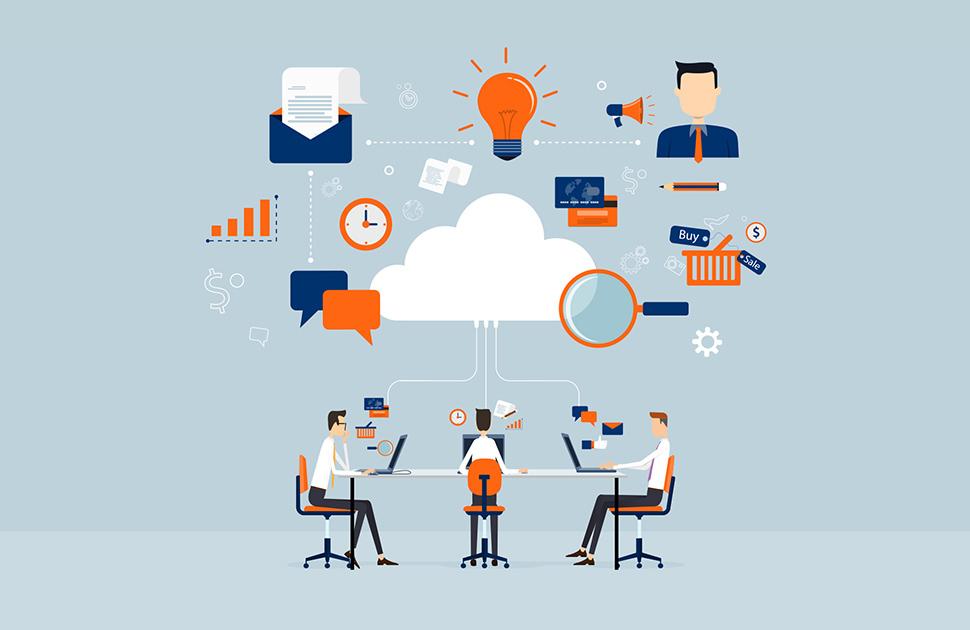 So, what are some of the other benefits of hosting your CMS in the cloud?
Cost-Efficiency
When you move to cloud services you generally pay on a subscription model that's based on your needs and usage (features, storage, number of users, etc.) So rather than having to pay a large, one-time fee for expensive software, hardware, licenses, installation and maintenance, you get the benefit of allocating your costs over time, leaving you some much-needed room in your budget for other essentials.
Automatic Updates
Remember impatiently waiting for an internal software update after a new period release? On-premise system updates require system downtime, often rendering critical tools temporarily unavailable. Cloud-based CMS vendors take care of such maintenance and updates, meaning systems are in a state of constant evolution -- when a change or upgrade is necessary it will be deployed through the vendor automatically.
Reliable Availability
When it comes to availability, the cloud helps protect you from everything from unforeseen traffic spikes to loss of data. Rather than throwing time and resources at the kinds of individual issues that might befall a locally installed setup, the cloud gives its users a highly controlled and secure environment to rely on. SLAs (Service Level Agreements) guarantee help is there if, and when, you need it, while the robust monitoring tools that come with cloud services ensure reliability, reduce downtime, and help to eliminate single points of failure -- all of which will also save you cash in the long run.
Improved Collaboration
With cloud-based CMS, you get better tools for collaboration. Employees can easily work on the same content, share data and contribute to projects from different locations, reducing redundancy and time spent on repetitive tasks like data re-entry. In addition, cloud CMS platforms usually come protected with changeset versioning, which gives editors the ability to compare or restore older versions of content when necessary, helping maintain version control.
Easier Integrations
A cloud-based CMS allows you to add and integrate new features and manage multiple apps and platforms with amazing speed and agility, often from a single dashboard. From POS e-commerce systems to CRM, many cloud-based CMS platforms offer a range of integration options for other commonly used products and services, saving you the cost and headache of undertaking many individual custom integrations.