8 Marketing Trends to Look For in 2020
After learning the importance of listening to our customers in recent years, 2020 has ushered in a new wave of marketing trends that show us how to better understand, engage, respond, and even act like our customers. From technology advancements and security precautions to customer-centric marketing strategies and forward-looking initiatives, our team has curated a list of eight marketing trends that are anticipated to take hold in the new decade.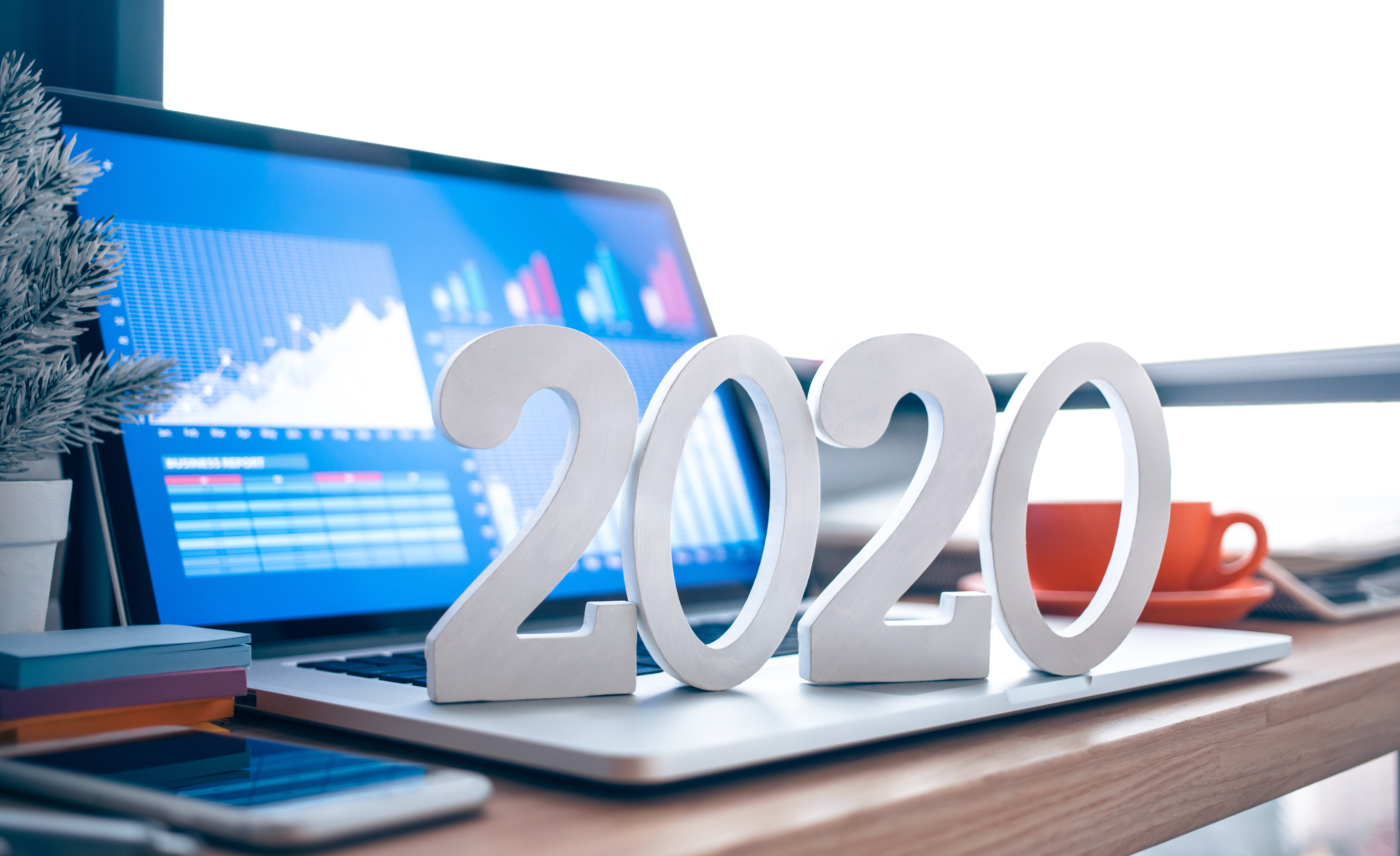 AI-Powered Personalization
Long gone are the days when cookie-cutter messaging satisfy the basic requirements for customer engagement. Companies are now expected to personally know, recognize and remember their customers at every interaction and across every device. Recent Salesforce research finds that 62% of customers are even expecting companies to adapt personalization efforts to their actions and behaviors. And more than half (52%) of surveyed respondents stated that they would consider switching brands if a company did not try to personalize communications according to their needs.
To keep up with these high-stakes demands, organizations are turning to marketing technologies that incorporate, or at least have the extensibility needed to integrate, artificial intelligence (AI) into their digital platforms. Artificial intelligence tools provide marketers with the insights needed to comprehend, predict and anticipate customer interactions. From uber-targeted messaging to individualized recommendations based on personal preferences, AI relies on multichannel customer data to create highly personalized digital experiences that prove their value as a worthy investment. Recent research indicates that personalization can boost sales upwards of 10% and can result in up to 8x its return on marketing investment (ROMI).
Data Democratization
Now, more aware of the impact the marketing technology stack has on customer experience, business leaders are realizing the importance of technology integration--not just within the marketing department but across the entire organization--as well as its role in supporting big data. Furthering this notion is the concept of data democratization, that extends access to data for company employees, which drives informed decision-making. By democratizing data company-wide, organizations can break down the invisible barriers that exist between departments to enable teams to operate and collaborate in an agile manner with access to the same data. 
With knowledge comes power, not to mention the ability to make informed data-driven decisions. Data democratization enables cross-functional teams to gain a greater understanding of their role in the customer journey so that they can learn how to optimize their efforts in a way that can positively affect the business. Individually and collectively, employees can use data insights for the immediate benefit of the company to inwardly improve operational efficiency and outwardly streamline the customer experience. 

Voice Search Optimization
Voice-enabled devices are changing the way consumers search for information and look for answers. Rather than type out search queries a string of keywords or truncated phrases, consumers can simply ask their questions and have answers verbally supplied back. With Google Home and Alexa devices in nearly every home and smartphones in nearly every pocket, voice search is quickly becoming a prevalent search query format of choice. In fact, Gartner predicts that 30% of web browsing sessions will be screen-less in 2020, as more and more consumers turn to voice-first interactions. 
Marketers would be wise to take a close look at their keywords, review meta descriptions, and refine current SEO practices to ensure that their strategy is compatible with voice search. Voice search optimization tactics may include incorporating longer, conversational keywords into advertising campaigns that match the way users are likely to speak commands or ask questions. And Google also outlines the importance of adding "near me" and other keywords that have local search intent to provide consumers with helpful information according to their specific location. 

Data Privacy & Transparency
Following the data privacy and protection mandates set forth by the General Data Protection Regulation (GDPR) and California Consumer Act (CCPA), organizations of all sizes are reviewing their data privacy standards and making any adjustments necessary to ensure compliance. Both of these laws have been enacted in order to provide greater transparency into customer data collection and usage, and to give consumers the ability to accept or reject consent of company data practices. 
To safely abide by these stringent data privacy laws, Google advises marketers to collect data responsibly by requesting user consent in a proactive manner and by considering customer expectations of data usage and privacy. So, before launching that next marketing automation campaign, take a moment to contemplate the type of data that will be gathered, the reasons for collecting this data, and how your organization can assuage any privacy concerns for your customers. 
Security Updates
Beyond data security, 2020 also brings new online regulations that safeguard users against unsecure websites. While "http" and "https" have been interchangeably used by online users in years past, the addition of the 's' in "https" (which stands for "secure") ensures a safer website experience. The appearance of "https" reassures new and returning visitors of your website and can therefore help mitigate bounce rates for inbound traffic. And now, even more critically, company sites that update all web pages to "https" comply with Google security regulations for safe websites. Overlooked web pages that have been left as "http" risk being flagged by Google and ranking lower on the search engine results page. 
Companies are, and should be, acting fast to update all website "https" web addresses in order to avoid these security pitfalls. In doing so, organizations are also in a position to review and assess the performance and scalability of their current websites, or content management systems (CMS). Tasked with undertaking a massive security update, business executives may consider upgrading or replacing their content management system to guarantee compliance. 
Corporate Social Responsibility
The focus on ethics in 2020 business practices expands to company values and operations, which consumers are finding to be of increasing importance. According to Salesforce research, 8 in 10 customers are more loyal to companies who demonstrate good ethics and social morality. Customer expectations are changing with increased awareness and insight into the ways in which companies conduct business, value their employees, and give back to their communities.
While many companies are already promoting social responsibility within their organizations and striving to meet high ethical standards, companies that publicly highlight their social morality are already seeing the rewards of their efforts, particularly by gaining the attention of younger consumers. Socially responsible brands can even influence the buying behavior of Millenials and Gen Z, while building trust in the company and promoting brand advocacy. 
User-Generated Content
More digitally and socially active than ever, consumers of today want to be involved in brand conversations. Fortunately, shareable content is made possible thanks to social tools and online forums that give customers a voice in the conversation. User-generated content (UGC) closes the gap between companies and consumers by giving customers a platform in which they can share content that they have created--anything from comments and reviews to photos and live videos. When highly successful, user-generated content can prompt a social bandwagon effect in which the content goes viral due to popularity.
For marketers, user-generated content takes care of all of the heavy-lifting campaigning work yet produces all of the great results of hard-won efforts. User-generated content not only brings an influx of traffic to your website, it also increases awareness and exposure of your brand to new audiences. And consumers trust nobody as much as they do themselves. In fact, Stackla research states that consumers find user-generated content to be 2.4 times more authentic than brand-generated content. What's more, most consumers (79%) admit that user-generated content influences their purchasing decisions. So marketers, take note.

Humanized Interactions
Trust is already appearing to be a prevalent theme for 2020. From trust in security to trust in content, consumers are looking to find the human connection in a digital world propelled by marketing automation. Yet, research suggests that most companies are not succeeding at providing these humanized interactions, since 64% of U.S. consumers believe that companies are missing the human element in their customer experiences. 
To get back in touch with the human side of marketing communications, companies will need to focus on authenticity to build trust and establish relationships with their customers. Instead of perceiving technology as a middle layer between the company and the customer, marketers can utilize the advanced capabilities of machine learning, predictive analytics and business intelligence tools to become more familiar with their customers and close the gap between them.
Moving forward into 2020, the promise of advanced technology on customer experience is tremendous. However, before marketers can reap the benefits of these new marketing initiatives, they must first establish a solid foundation that can support their company's digital marketing strategy. Beyond an integrated technology stack, organizations will need to consider their 2020 objectives and outline their strategy. And not just any digital strategy, but one that carefully delineates how content and data will flow throughout their organization and create a seamless customer experience.