5 Reasons You Should Upgrade to Drupal 8 Now
Despite the highly-anticipated reveal of Drupal 9, soon to be released in June 2020, many organizations are still holding onto older versions of the Drupal content management system (CMS), particularly Drupal 7 and even Drupal 6. And although the performance and functionality of these older versions may be satisfactory enough to meet organizational needs for now, Drupal has announced that Drupal 7 and Drupal 8 will no longer be supported as of November 2021.
What does the end-of-life for Drupal 7 and 8 mean for marketers?
Just as Drupal 6 reached its end-of-life this past February, Drupal 7 and 8 will also enter the Drupal archives as retired or "sunsetted" software. For marketers, this means that the Drupal community will no longer focus attention on providing resources, fixing bugs, or addressing security issues for these older versions. Without this technical support, websites can become vulnerable to security risks and susceptible to unresolved errors. So, organizations are encouraged to start considering their upgrade to Drupal 9 now, by rolling out a gradual CMS migration plan that makes sense for their organization.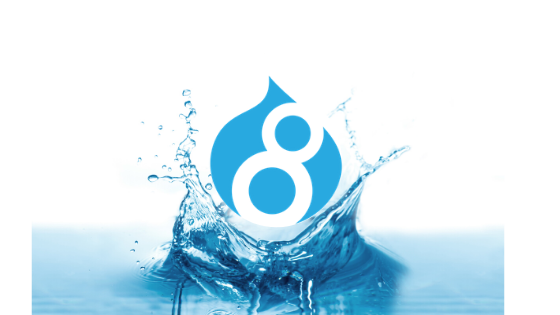 Why gradual? Why not take the leap directly to Drupal 9 when it becomes available?
Even though Drupal 8 already has an expiration date in the not-so-distant future, Drupal experts recommend upgrading to Drupal 8, before skipping ahead to Drupal 9. Here are 5 reasons why:
Marketer-Friendly Usability
As an open-source digital platform, the Drupal CMS is known for its ability to play nicely with other marketing technologies and seamlessly integrate with an extensive range of platforms and tools. Drupal 8 takes the user-friendly functionality of the content management system one step further by adding a number of modules into its Core, as out-of-the-box features. 
Formerly recognized as "contributing modules," or add-on enhancements to the Drupal content management system, these popular modules now come standard within Drupal 8 Core. These modules include:
Views module for displaying categorized lists of data that are relevant to the user.

CKEditor module that lets you preview your web page as you design, create and make edits to the draft before publishing. This module is often referred to as WYSIWYG, or "what you see is what you get."
RDF (Resource Description Framework) module that structures your data in a legible format for search engines to better understand the content of each web page and ultimately improve your SEO efforts.

Multilingual module that includes 100 languages to select as default or back-up languages, suggests appropriate language(s) based on user location, and offers translation support. 
Only Drupal 8 incorporates these modules as built-in features within its platform, whereas Drupal 7 and other older versions require them to be installed separately. With these Drupal 8 core modules readily available, marketing professionals can extend the capabilities of their content management system with greater flexibility and ease.
Designed for the Mobile User
Future-forward not only in architecture but also in design, Drupal 8 comes with a responsive user interface (UI) that optimizes the appearance of your website according to the user's device. Responsive design automatically adjusts the dimensions of your website to fit the screen size of whatever device is being used, whether mobile, tablet, laptop, desktop, etc. Best of all, this feature is built right into Drupal 8 CMS, so no additional development work is needed. Instead, marketers can rest assured that their website will render appropriately for their visitors, across devices. 
While earlier Drupal versions were built with the desktop in mind, version 8 prioritizes a mobile-first user experience. Drupal 8 offers multiple mobile features that help marketers create, edit, and publish new landing pages faster than ever before. The WYSIWYG ("what you see is what you get") editor improves the content authoring process from previous Drupal versions by providing an actual visual representation of the webpage before it is published. By toggling between desktop and mobile views of the WYSIWYG editor, you can see exactly what your website visitors will see, without guessing where the content will end up. 
Responsive imaging is also included in Drupal 8 as a core module that supports mobile optimization, giving marketers the ability to load and preview images as they would appear for desktop and mobile users. When mobile-friendly images are readily available, the website does not need to wait for CSS code to resize images, so web pages can load quickly and overall site speed can improve. 

Faster, Better Performance
To additionally increase website speed and decrease load time, Drupal 8 also enables caching for faster web page rendering. It uses the BigPipe technique to first show the "static" contents of the webpage, or content that should be visible to everyone, before displaying the "dynamic" or personalized content. Without waiting on the user's personalized content to load at the same time as the static content, the speed of the website can dramatically improve. The BigPipe technique quickly renders the web page in two stages: immediately displaying the static content with temporary placeholders for the dynamic content that takes time to load. Within seconds, the personalized content will fill into these placeholder spaces before the user's eyes.
Drupal 8 also introduces Symfony as a structured but flexible web development framework within its content management system. Boasting fast website speeds, Symfony efficiently reuses web components that would otherwise take time to develop, in order to improve site performance. 
New Features and Enhanced Security
In addition to technology enhancements, Drupal 8 offers the convenience of several new features that facilitate web management workflows and improve content authoring tasks. A few new features include: 
Layout Builder -- Quickly create templates and unique landing pages with drag-and-drop components. Place and arrange components however you please, without relying on additional development support for HTML or CSS coding. 

Web Forms -- Embed forms directly onto your web pages for lead generation. Select fields and collect data that can sync with your CRM platform, i.e. Salesforce, HubSpot, or Marketo.

Quick Edits -- Easily add, remove, and edit content entities and fields from the front-end of the website, without having to request changes to the back-end code.
As with any new marketing technology release, the latest version always includes new and improved security features that promise greater protection against security attacks than those versions that came before it. Drupal 8 will also continue to receive ongoing technical support from the open-source community until it sunsets in November 2021, ensuring a safe, stable, and secure environment for your website. 
Best Preparation for Drupal 9
Unlike older versions of Drupal, the architecture of Drupal 8 closely aligns with the next version of the platform, Drupal 9. While a full upgrade from one version of Drupal to the next, such as Drupal 6 to 7, often necessitates large-scale adjustments to the underlying structure of the website, Drupal 8 was built with future versions of Drupal in mind. Its codebase and core modules were developed to be compatible with future Drupal versions, which allows for a natural progression to Drupal 9. In fact, the migration from Drupal 8 to Drupal 9 will seem more like an update between versions than a full upgrade to the latest release. 
Drupal founder Dries Buytaert writes, "Because we are building Drupal 9 in Drupal 8, the technology in Drupal 9 will have been battle-tested in Drupal 8." 
Forward-looking organizations are already taking action to proactively prepare for Drupal 9 by fixing issues, making adjustments, and updating content on Drupal 8, before the new version is released. By sorting out the kinks and addressing any issues that arise on Drupal 8, you can establish a solid digital platform foundation that will easily transition to Drupal 9. Marketing professionals who take the initiative now to create a scalable foundation on Drupal 8 can ensure a smooth upgrade to Drupal 9, when the time comes to advance forward.
By investing time and thought into your CMS migration strategy now, you can adequately prepare your organization for a smooth Drupal upgrade that sets the foundation for future versions of the scalable digital platform. 
Ready to Upgrade to Drupal 8?