5 Reasons the CMS is Changing
Find out what today's industry-leading experts are saying about the evolution of the content management system.
When you consider the never-ending technological innovations of the last decade, particularly for marketers, the digital landscape has been in an almost constant state of change. By necessity, the content management system, or CMS, has likewise had to evolve over the past ten years, as consumers demand more and more from brands, and marketers race to satisfy them with better experiences.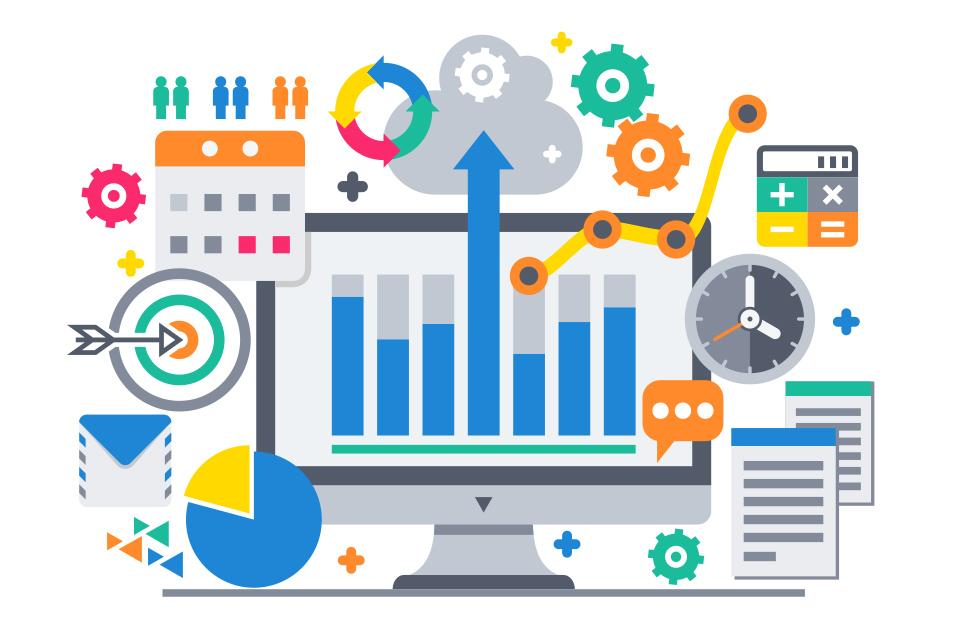 What is shaping the ongoing evolution of the CMS? 
1. Digital Transformation
Business leaders tasked with digitally transforming their businesses have had to reevaluate everything from processes to products in order to improve efficiency, performance, and customer experience. A Forrester Study looking at "Digital Transformation in the Age of the Customer" found that when asked to rank top drivers for digital transformation, respondents cited: profitability, customer satisfaction, and increased speed-to-market in the top 3 positions. As new technologies, devices and channels reshape the digital playing field; flexibility, ease of integration, and scalability have become non-negotiable ingredients for the modern CMS.
2. The Connected Consumer
The connected consumer is more informed, demands convenience, and expects brands to tailor and unify experiences seamlessly across channels on their behalf. Forbes reports that 80% of consumers expect a brand response within 6 hours of posting to social channels, and another 87% say a company responding immediately after they've asked for support influences their loyalty. Still another study by Salesforce found that over half of consumers feel technology has changed their expectations of how brands should interact with them. Increasingly, marketers and brands successfully delivering relevant digital experiences for their clients are turning to cloud-based CMS to help power their digital ecosystems.
3. Data-driven Personalization
MarTech Today reported that by 2020, customer experience will supplant price and product as the most important brand differentiator, putting marketers in the position to figure out how to deliver their customers the kinds of personalized experiences they want, whenever they want them. CMSWire shared intel from a 2018 study which showed that nearly 100% of marketers believe personalization helps their customer relationships, but a mere 12% of those surveyed were "extremely" satisfied by the level of personalization in their current marketing efforts. Today, the volume of data available to marketers (think purchase history, search queries, social behavior and more) combined with the overwhelming knowledge that personalization matters, means an amplified demand for tools (like the right CMS) which can support and facilitate the use of that data as it relates to personalization and other customer-centric experiences.
4. Seamless E-Commerce Experiences
From mobile payments to social commerce to digital wallets, the growth and innovative promise of the E-commerce industry has exploded and there's no slowing in sight. In 2017, worldwide e-commerce retail sales numbered 2.3 trillion US dollars and by 2021 that number is expected to hit 4.88 trillion US dollars. An HBR study looking at the impact of a multichannel retail strategy found that 73% of shoppers surveyed were using multiple channels. Shopify found that revenues increased between 120%-190% when adding between 2 and 3 channels, respectively. Today's discerning consumer expects and demands a smooth and identical content and commerce experience across all its platforms, devices and channels; and brands looking for long-term growth in E-commerce have had to prioritize seamless integration among platforms.
5. Distributed Workforces
Today's workforces are distributed across a large geographic area, making collaborative technology, multi-language functionality, and multi-site management modern necessities. In fact, it's estimated that globally over 2/3 of employed people are working from a place other than the office at least once a week. The cloud-based CMS has played a key role in helping remote employees access documents and data storage, as well as use collaboration tools from wherever they are. In a study by Fuze, 84% of workers felt that they could work successfully outside of the office when given the right technology, yet 38% didn't have such technology in place.
The modern CMS is adaptable enough to run the kinds of complex digital experiences that are essential for success in today's Age of the Customer, by merging traditional content management solutions with more modern experience-based functionality.