Choosing and using the right marketing technology can mean the difference between spending your time as a marketer or becoming a product manager. It can also mean the difference between your marketing team's success or failure.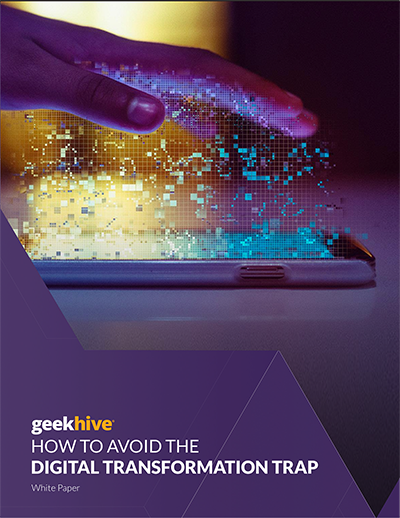 Download Now!
In this white paper, GeekHive's Chief Strategy Officer, Gene De Libero, shares practical insights learned over his 35-years as a digital innovator, leader, and New York University Digital Marketing adjunct.
About GeekHive
We are a Marketing Technology Consultancy focused on helping our clients get more out of their marketing technology investments. We connect your brand, your technology, and your customers through transformative solutions driven by your business objectives.