Building an Effective Content Strategy
Your Roadmap to More Meaningful Engagement with Your Target Audience
Whether you have a plan and you're looking to improve, or you're starting from scratch, a strong content strategy is a roadmap to more meaningful engagement with your target audiences and helps you avoid content waste.
Download Our Whitepaper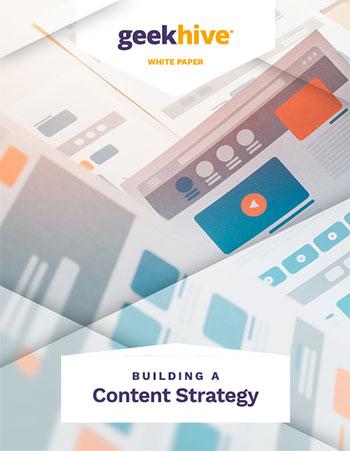 Remember, the latest and greatest "customer experience platform" isn't going to change the fact that you've got to do some work to create the real magic that drives results. 
About GeekHive
We are a Marketing Technology Consultancy focused on helping our clients get more out of their marketing technology investments. We connect your brand, your technology, and your customers through transformative solutions driven by your business objectives.