How do I rebuild a website to improve usability?

SAG-AFTRA
Supporting over 160,000 of the world's finest artists and entertainers, SAG-AFTRA represents the merged union of The Screen Actors Guild and the American Federation of Television and Radio Artists. At the time that these two distinct associations combined to form a single greater entity, it became evident that their separate websites would also need to merge together. SAG-AFTRA required a digital presence that could not only consolidate the various digital properties used by both associations, but could also create a unified and engaging digital experience that welcomes its many new and existing members.
Our GeekHive team of open-source developers and strategists was brought in as the primary technical resource for SAG-AFTRA to handle the many complexities of the website rebuild. Using our expertise with the Drupal content management system (CMS), we produced a modular website designed with the diverse community of SAG-AFTRA users and members in mind.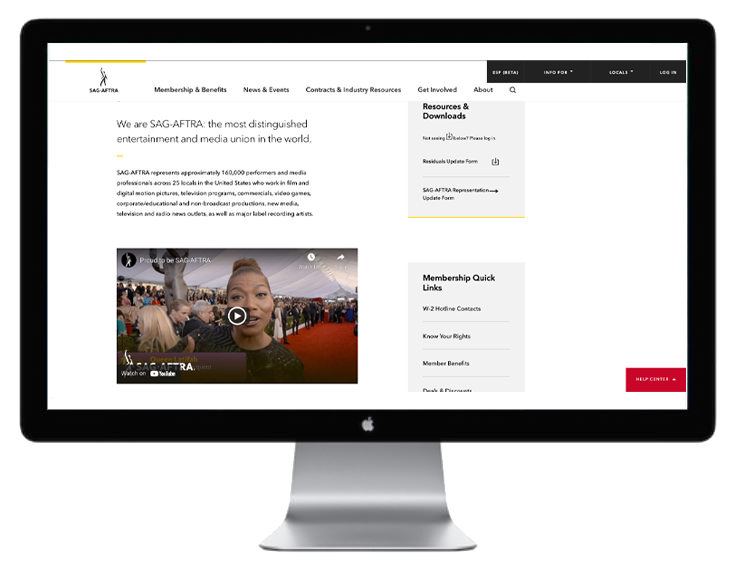 Challenge
Merging two websites into a singular digital platform necessitates strategic thinking and technical skills to ensure a successful migration of content and data. Following an attempt to combine the websites into one, SAG-AFTRA was left with a website that was fragmented, not easy to use, and difficult to manage. SAG-AFTRA needed a modular content management system that would streamline the content creation process, improve usability, and harmoniously blend the digital experiences of the two organizations together.
Strategy
The SAG-AFTRA website required an entire site rebuild, so our experienced team of open-source developers stepped in to guide the technical efforts and tackle the most challenging tasks. After performing a code audit of the organization's open-source technology digital properties, our team cleaned up the base layer of code to establish a solid foundation for the new and improved Drupal content management system. In doing so, we were able to consolidate fields, remove unnecessary code and create reusable components that could be applied across the website to ensure a consistent design aesthetic from page-to-page for a seamless user experience.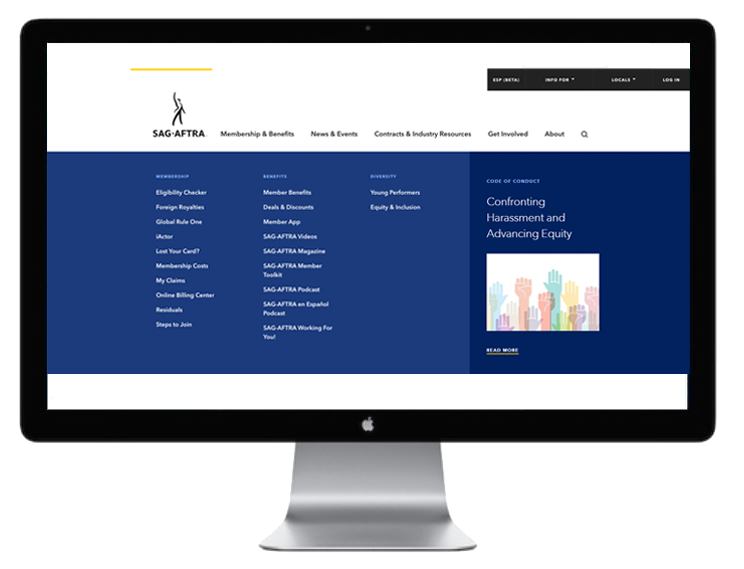 In addition to planning and developing the architecture for the new Drupal website, our team also provided consultation on website structure, data modeling and data visualization displays. The modular framework of the Drupal CMS gives users the autonomy and flexibility to create unique web pages quickly and easily. Whether creating, editing, or removing content, SAG-AFTRA users would be able to manage their content more efficiently with less dependence on IT resources.
Solution
Focused on creating an intuitive and easily navigable interface for SAG-AFTRA users, our GeekHive team employed a number of Drupal modules that enhanced the capabilities of the digital platform. We activated the Paragraphs module to enhance the flexibility of content entry and to give users more control over editing. The Drupal Media module also increased the usability of the website by providing a user-friendly way to search, upload, insert, and reuse content assets throughout the site. Serving as a document management tool, this feature was implemented to house and help manage SAG-AFTRA's vast library of documents, files, and multimedia assets. Then, by using Views for Drupal 7, our team built advanced data displays that present dynamic data visualizations for SAG-AFTRA users.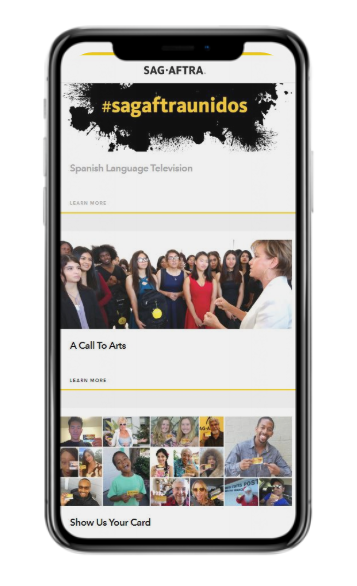 To future-proof the website, our GeekHive team built the Drupal 7 CMS in such a way that would prepare SAG-AFTRA for an easy upgrade to Drupal 8, when the time comes to advance the system. We laid down a solid base foundation of website architecture and data modeling to support both the immediate and future needs of the organization.
Results
Consolidation of Digital Web Properties
Successful Drupal 7 Implementation
Improved User Experience
Flexible, Modular, and Scalable CMS
Advanced Data Visualization Display
Document and Asset Management
Internal Systems Integration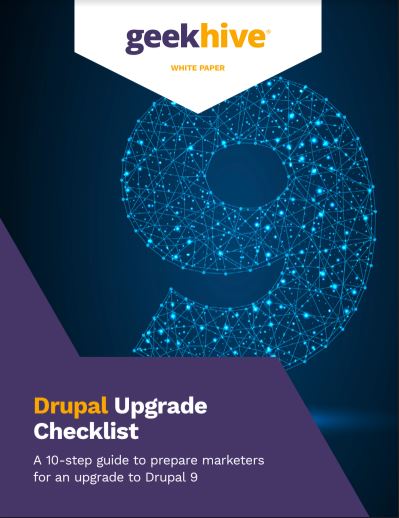 CTA - Whitepaper - Drupal Upgrade Checklist
Now that Drupal 9 is on the market and earlier versions of the platform are retiring, it's time to plan your next Drupal CMS upgrade. Set your marketing team up for success with our Drupal Upgrade Checklist. This 10-step guide includes practical considerations, reflective questions and action items that will deliver a smooth and stress-free Drupal 9 upgrade for your business.