Getting Started with Sitecore Personalization
Find out how you can start implementing personalization into your marketing campaigns.
Incorporating personalization into your digital marketing strategy is no longer a nice-to-have but a need-to-have in today's increasingly digital world. Personalization lets brands humanize the online interactions that they have with their customers. Much like a handwritten letter thoughtfully addressed to its recipient, personalized digital experiences show that you care. The time and thought invested in tailoring the digital experience to the individual demonstrates a clear intention to develop, nurture, and strengthen the brand-to-customer relationship.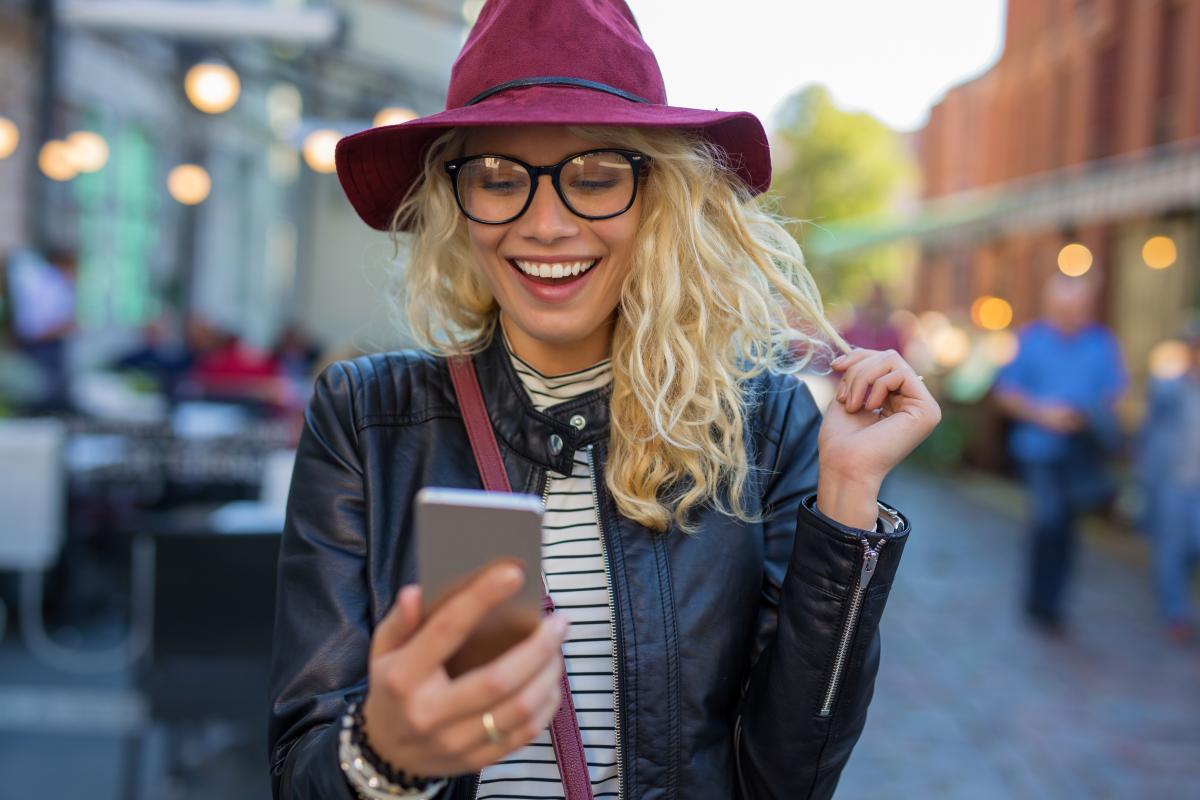 To get you started, here are 6 actionable steps that you can take now to begin adding Sitecore personalization into your digital marketing plan:
Answer the "Why"
Start by asking yourself: Why do you want to personalize? While your team may be eager to hop on the personalization bandwagon and start creating campaigns right away, you should first identify the goals that you aim to achieve by adopting personalization into your digital strategy. 
Find out what personalization means to your organization. What does your team and your company hope to gain from personalization? Why is it worth the time and resource investment? How can personalization benefit your brand? See how you can tie personalization efforts back to the target objectives of your marketing team and of your overall company. The more specific you can be, the easier it will be to develop a roadmap that can steer you towards success. 
Maybe your company is focused on increasing sales from a particular ICP, so you want to personalize messaging that can compel prospective buyers of this segment to take action. Or, maybe your company is intent on increasing brand awareness, so you plan on using personalization to begin meaningful relationships with net-new customers. Whatever your target objectives, make sure that you define what success looks like for each of them, so that you can measure and track progress towards their achievement. Once your goals are identified, the development of your personalization strategy--including actionable next steps and milestone markers along a defined path--will follow suit. 
Be selective with your target audience
The thought of implementing personalization on your brand website can be daunting for even the most ambitious marketer. Fortunately, Sitecore XP does not require you to tackle it all at once. You can take a gradual approach to layer in personalization elements to your site and, best of all, learn from each step that you take to optimize your strategy moving forward. 
At the start, focus on one or two target audiences that your organization is keenly interested in pursuing. Once you have personalization for these primary audiences built out, repeating the process for your other segments will be a cinch. 
Determine how you would like to classify the visitors that come to your website, so that you can set predefined categories before implementing personalization. Is your organization focused on targeting customers according to job-specific categories, such as department, title, or role? Or, does it prefer to group customers by their industry, geography, or stage of the buyer journey? Maybe, instead, your team groups prospects and customers according to their interest in the products or services that your company offers. Whichever classification method you choose, begin with a few and then expand to keep the workload manageable and the focus clear.
Walk the path of your customers
As important as it is to understand who your customers are and why they are interested in your company and its offerings, it is equally valuable to learn how they are experiencing your brand. By putting yourself in the shoes of your current clients and prospective buyers, you can discover how and where you can make improvements to their customer experience. 
Start by taking a walk down the path that each of your target audiences would likely take when interacting with your brand online. Where do they enter? When and where do they leave? Where do they make decisions and where do they take action? By tracing the customer journey for each of your target audiences, you can determine which areas would most benefit from an added personalization element. You might be interested in modifying or adding content on a particular landing page that is specific to the role, industry, geography, etc. of your visitors. Or, you may want to consider showing a form to a particular audience segment but not others. The possibilities of personalization are endless.
Get the technology to support your vision
If you are already on Sitecore 9 or 10, otherwise known as Sitecore Experience Platform, you already have all of the personalization tools that you need at your fingertips. Your next step will be the discovery phase of learning which Sitecore features can give you the results that you are looking to achieve. This is where a strategy and technology partner will come in handy, who will not only guide you through the implementation process of your system but show you how to use the personalization tools and include them in your marketing operations.
With Sitecore AI, you can instantly segment your visitors based on the actions that they have taken on your website. When these visitors return to your website, certain page elements will be modified to correspond to their particular stage in the customer lifecycle.
For Sitecore users who are still using older versions of the platform, now is your chance to upgrade! The Sitecore Experience Platform is much more than your typical content management system as a digital experience platform (DXP) that handles multi-channel content delivery and includes advanced out-of-the-box features that are built to scale.
Put together a capable team
Once you have the powerful capabilities of Sitecore Experience Platform within reach, you can begin creating the foundation that will support and push your personalization initiatives forward. Yet, many organizations stop here, either too busy, overwhelmed, and/ or not quite sure how to correctly set up the platform for success. According to Sitecore research, nearly one-third of marketing leaders do not believe that the employees within their organization have the requisite skills needed to deliver more personalized experiences. But that is where a Sitecore partner can help fill the capabilities gap within your organization.
While Sitecore XP boasts intuitive navigation and usability for team members to develop campaigns and workflows, the actual implementation and integration of the DXP requires an expert eye. Not only is it imperative that the platform itself is set up properly but that the platform is also connected to the many various platforms that co-exist within your marketing technology stack. A professional marketing technology consultant with the requisite Sitecore experience and certifications will be able to handle this for you. Ideally, the advising team will create the infrastructure and develop the strategy that will allow your organization to carry out its vision and grow at scale. Without this solid technological foundation in place, your organization will be limited to using certain Sitecore features and will not be able to take advantage of all of the Sitecore capabilities that you already paid for and were planning on using. A Sitecore partner can give you the assurance your organization needs to get the most value out of your Sitecore  investment, so that you can tap into all of the great capabilities the digital experience platform has to offer.
Lean on data to guide your strategy
Personalization through Sitecore is powered by patterns and rules that identify and track visitor behavior to segment audiences and develop visitor profiles that provide you with a clearer understanding of who your customers really are. Sitecore Experience Platform includes Experience Database (xDB) and Experience Profile tools that enable personalization across the platform and in conjunction with your other digital properties/channels. Together, these tools take a look at the actions that each visitor takes on your website and then compare these behaviors against preset pattern cards to identify an appropriate grouping, or segment, for that visitor. Segmentation of your incoming website traffic becomes an automated and dynamic process that also gives you greater insight into all aspects of the customer journey. 
Based on these findings, your personalization strategy will be able to evolve and mature. Let data serve as your compass to guide your strategy, as you continue to learn more about the needs and preferences of your customers through their navigation of your site. For each of your target audiences, find out which content pieces gain the most traffic and which landing pages convert most often. Dig into your data to discover what type(s) of information your target audiences are looking to find and determine whether or not your website successfully helps them find it. From there, you can begin to explore personalization rules in Sitecore XP that trigger the delivery of specific content to individual visitors based on their pattern card classification. Personalization allows you to give your customers what they are looking to find, maybe even before they start actively searching.
Start small, then scale
The great news for Sitecore XP customers is that you already have all of the personalization tools that you need in your toolbox. Now, you just need to follow these steps to develop your personalization strategy and start putting these tools to good use.
Ready to Begin?
Contact our team of Sitecore-certified experts for more information about Sitecore personalization and strategy development.