GeekHive and Pantheon
We maximize our clients' ability to connect with customers by leveraging Pantheon's platform.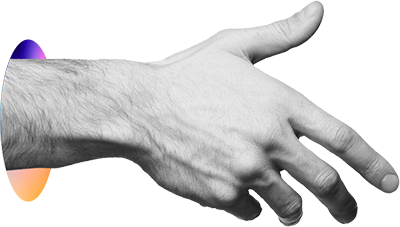 Pantheon is a reliable category-creating unicorn platform that we're officially fans and partners of. They've brought the concept of #WebOps and their reliable platform to us and our clients, making the building, growing, maintaining and scaling of sites effortless. 
What Can Pantheon Do?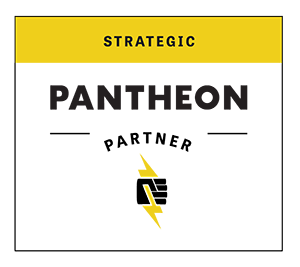 With 300,000+ websites hosted and over 10,000 trained developers, Pantheon's WebOps platform is an ideal platform for hosting Drupal and Wordpress enterprise sites – meaning our builds are constructed on super stable ground that allows for us to focus more on empowering our clients. 
Website Performance
Local object cache stores frequently accessed data so that it doesn't need to be recomputed or retrieved from a slower data store. It can speed up complex CMS queries by reducing the number of round-trip calls to the database server and help ensure consistent behavior in case of failure (for example, using software to replicate data on two systems for disaster recovery).
Rapid Deployment
Pantheon's advanced page caching is critical to reducing load times and making sites easier to navigate. Caching includes ontegrated full-page caching, asset caching and HTTPs certificates
Automation
Backups are essential. Pantheon can automatically run nightly site backups of all your sites' databases, files, and code. And if something breaks, 1-click restoration gets you back up and running asap.

You can also choose to implement Autopilot, which detects and helps set up automation for your routine maintenance tasks on Drupal and WP.
Security
The ability to admin and govern every site across your organization is a necessity for businesses. Pantheon lets you do this for each of your org's sites, all from one place, giving you access to real-time information about how each site is performing with a secure, role-based access control firewall.

Feel safe to share data while your website runs in the cloud with End-to-end encryption, without fear of botnets or other attacks.
Multiple Sites
Track and manage information on your team's sites, accounts, and access all from one dashboard. Dedicated databases for each site make it easy to manage assets for multiple properties.
Multiple Teams
Pantheon provides a multi-developer environment where cross-functional teams can work together and share their work, without needing separate subdomains thanks to Advanced CDN.
Collaboration Tools
A fully decoupled CMS enables front-end developers to create interfaces so they can work on the same project independently – creating a smooth and productive workflow.
Why Use Pantheon?
10B+ Monthly Page Views
Pantheon's WebOps platform is super fast and hyper-reliable while trusted worldwide by developers and marketers. Enterprise-grade security and 24/7 customer support is just the start. Here are the benefits of WebOps:
WebOps practices align teams across your organization and help you collaborate more effectively. Get all website users, including developers and vendors working on the same platform.

WebOps automation allows cross-functional teams to spend less time on routine updates and maintenance and more time on customer-facing changes that deliver improved results.

Releases are supported with best practice workflows and testing that eliminates unnecessary risks.

Simplify version control, deployment, local development, and debugging by standardizing on one web development workflow.

Development timelines are reduced and collaboration ensures that the project exceeds client expectations across the board.

Rapidly react to changing market conditions, adjusting strategy, and implementing changes on the web quickly.

Handle unexpected surges in traffic seamlessly with Pantheon's elastic scaling infrastructure.

Automated backups and role-based permissions keep your website safe. Secure integration and disaster recovery guarantee that your digital assets and data are protected by a firewall and ensure a 99.99% uptime for your site.