GeekHive and Pantheon
We maximize our clients' ability to connect with customers by leveraging Pantheon's super fast platform.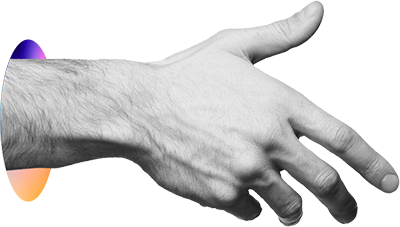 Pantheon WebOps is a reliable unicorn platform built on open source that we're officially fans and partners of. Our close relationship with Pantheon gives us the opportunity to help a host of brands and industries better engage with their customers and get the most out of their sites.
How We Are Working Together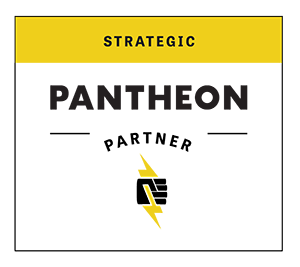 GeekHive and Pantheon have partnered to deliver world-class web experiences through collaboration, efficient workflows and reliable testing.

By fusing Pantheon's WebOps platform with our expertise in optimizing marketing technology, our goal is to help grow your business. All at warp speed.

With 300,000+ websites hosted and over 10,000 trained developers, Pantheon's WebOps platform is an ideal platform for hosting Drupal and Wordpress enterprise sites – meaning GeekHive's builds are constructed on super stable ground that allows for us to focus more on empowering our clients. 
Cross-functional Collaboration
One single platform and practice to unite all website stakeholders across the organization – from IT, to vendors, to developers. This is the base from which WebOps has a ripple effect.

With the platform's environment, development timelines are easily shortened and expectations can grow more rapidly for our clients.
Automation
Be it software updates or upgrades, the automation WebOps deploys to keep your CMS current lets our team spend less time on routine maintenance. And that means more time on the improvements and priorities our clients' sites need delivered.
Speed and flexibility
Critical upgrades, emergency messaging, market-driven strategy changes, routine daily web editing – the ability to rapidly action any of these for our clients via WebOps strengthens our services.
Infrastructure
Should there be sudden surges in your site's traffic, we know Pantheon's elastic scaling infrastructure can handle this. And then back to business.
Development made simpler
Version control, deployments, debugging and local development work all living in one web development workflow is the norm for teams.
Enterprise-grade Security
With WebOps utilizing automated backups and role-based permissions, we operate confidently in knowing our clients' sites are safe. Even better is WebOps' 99.99% site uptime fueled by secure integrations and disaster recovery protecting your data and assets.
Client Stories
Our clients thrive when we partner with Pantheon.
By transitioning to Pantheon, Buckeye Broadband no longer needed to manage website deployments or handle security patches internally.

The result: a more secure and reliable website with increased site speed.
Using Pantheon as the hosting environment, our team was able to quickly create development and testing environments for Cynosure. 

This work was completed in about 20% of the time a traditional provider would require to deliver.
Speak To Our Experts
Thanks in part to our strong partnership with Pantheon, GeekHive can deliver world-class marketing technology implementations, upgrades and solutions for our customers. Reach out to us today.
 
Direct contact: hello@geekhive.com / 917-789-6721 (9am EST to 7 pm EST)