Engage Your Customers Where They Are
The partnership between customer experience, content, and data is the key to connecting to your customers, with the right message at the right time in their engagement with your brand. Download this white paper to learn the keys to successful customer engagement.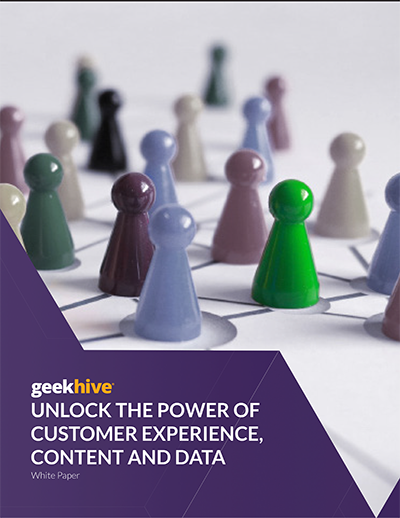 Download Now!
Authored by GeekHive's Chief Strategy Officer, Gene De Libero, this white paper contains keen insights that have formed over a 30-year career as a digital innovator with a passion for leadership, change management, digital transformation, customer experience (CX), digital strategy, digital marketing, marketing technology, and business development/sales.
About GeekHive
We are a Marketing Technology Consultancy focused on helping our clients get more out of their marketing technology investments. We connect your brand, your technology, and your customers through transformative solutions driven by your business objectives.